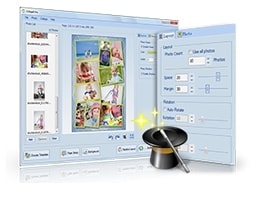 We had 20 licenses of CollageIt Pro License to be won (12 Windows licenses and 8 Mac licenses).
Without further ado, here are the winners.
Mervin Ho was the only one who wanted the Mac version but unfortunately I couldn't find him anywhere on the PunchTab widget (couldn't find his entries).
As for the 12 Windows License winners, they are:
Mohammad Rahman

Graham Romett

Jen Bolander

Hal Jenner

Erica Limberg

Nanang Sugiarto

Jayson Biadog

Adrienne Llanes

Karl Gephart

Craig Edgin

Steve Cooper

Mao Yaowei
Congratulations, all! Stay tuned for more giveaways at Craving Tech. There will also be an HTC One giveaway this week.