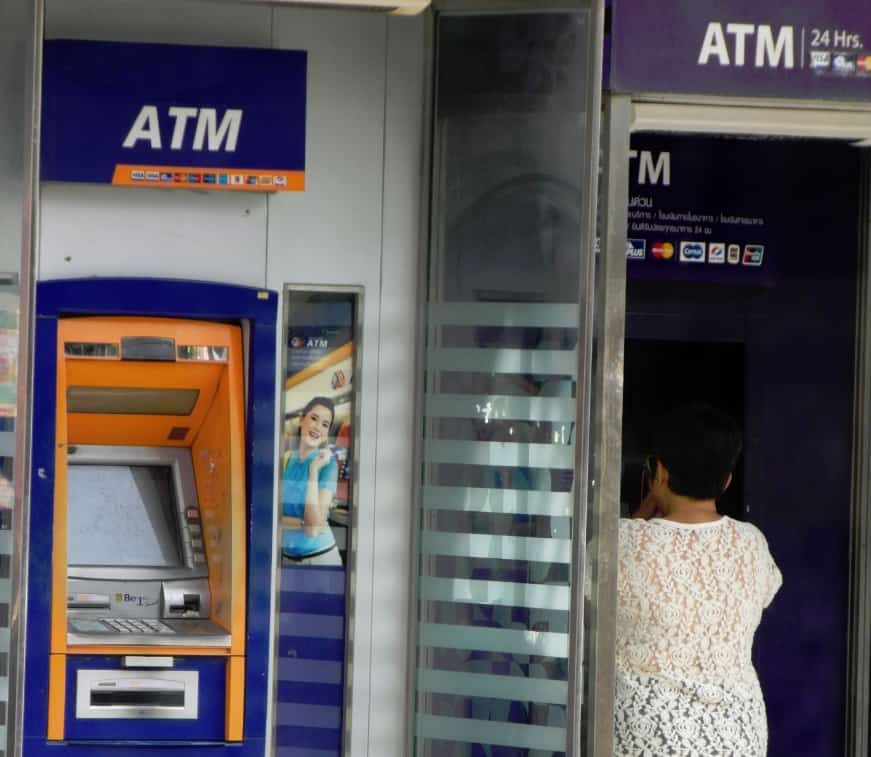 The promise is promising. Forgot to bring your card or wallet? Use your mobile phone to safely withdraw cash from your bank's ATM.
This is done through a mobile app normally. Login to your online or mobile banking app and then make the request. A security code of X digits will be sent via SMS and you use this security code on a nearby ATM to pick your cash up.
But what if you have your wallet with you? Will this still be useful? I tried this once and found that the process is actually more inconvenient than using a bank card directly to get my cash.
This is because you have to take your smartphone out to see and enter the code in the ATM. After you get the money, you still have to take your wallet out to store the cash in.
There are other ways where you can use the cardless ATM withdrawal effectively:
Paying someone you owe in cash
Send that person your security code so he/she can grab the money you owe in cash, wherever he/she might be. It saves having to meet up, and in case you don't have that much in your wallet and he/she needs the money now.
Asking a help from a friend to pick the cash up for you
If your bank's ATM is not on your route, you can ask for a trusted friend to pick up the cash for you instead. Then, when you meet up later in the day, you can grab the cash from him/her. I did this twice actually.
The future of cardless withdrawal?
What about our phones? Cashless transactions using Apple Pay, Android Pay, or Samsung Pay are already here in Australia. Some ATMs also support contactless (with a tap of the card) and banks that support Apple/Android/Samsung Pay on their ATMs are already in the corner.
As cool as this may sound, unless you leave your wallet behind, the chore will still be the same: take your phone out, tap to get the cash, stow your phone away, take your wallet out, store the cash in.
Until we can leave our wallet behind (which means all identifications and payments have gone totally digital), then perhaps ATM cardless withdrawal is still in its early stage, but getting there.