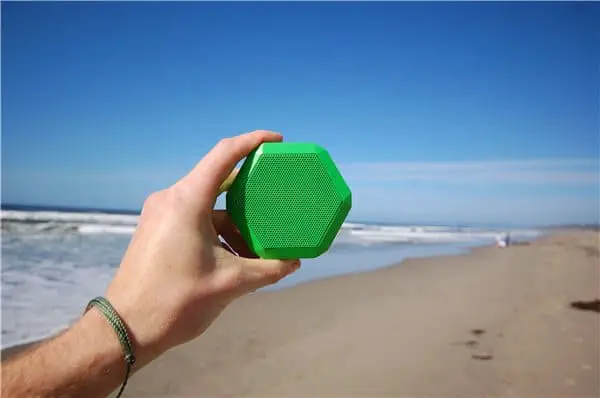 We have probably seen too many portable speakers around. Some promise an ultra-portable size that fit nicely on the top of your palm, some promise an easy rechargeable built-in battery, and some promise a sexy looking design that redefines fashion as we know it. However, how many of those can withstand abuse (whether intentionally or unintentionally)?
Boombot REX is a project launched at Kickstarter and gained popularity pretty quickly (it's already over funded in just less than a week). An ultra-portable 2.1 speaker system, the Boombot REX also has a ruggedized design that can withstand mother nature and unintentional abusive behavior from the owner.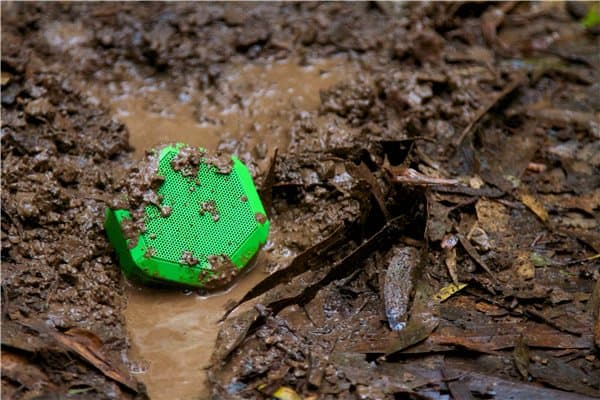 Yes, this means that the Boombot REX is the perfect portable speaker for your outdoor activities such as camping, biking, or even skiing. It has a fully interchangeable grills and belt clips so you can clip the speaker onto your shirt, backpack, or belt.
Boombot REX has a rechargeable built-in battery, bass woofer, wireless connectivity (via Bluetooth), and can be used to make/receive calls (as a speakerphone). Not stopping there, the portable speaker is also equipped with a noise-cancelling microphone and works with Siri. This way, you can focus your eyes on what's ahead of you while letting Siri do the work for you to make calls, answer/reject calls, or even check the weather ahead.
Even if you are not feeling adventurous, the Boombot REX is a still perfect companion at home or even inside your car. Whatever you do, as long as you like listening to music or making hands-free calls, this upcoming speaker should fascinate you.
Video:
I was promised to be sent a sample once so stay tuned for the Boombot REX review here at Craving Tech!