Ever get tired of having to carry or plug 3 different cables to charge your devices? You may have an iPhone (which has a Lightning connector), a Bluetooth headset (which has a microUSB connector), and a Nintendo Switch, say (which has a USB-C connector).
Imagine the tangling cables horror you must have around the house, or inside your bag next to your portable charger. But with this Belkin Universal Cable, the horror can stop now.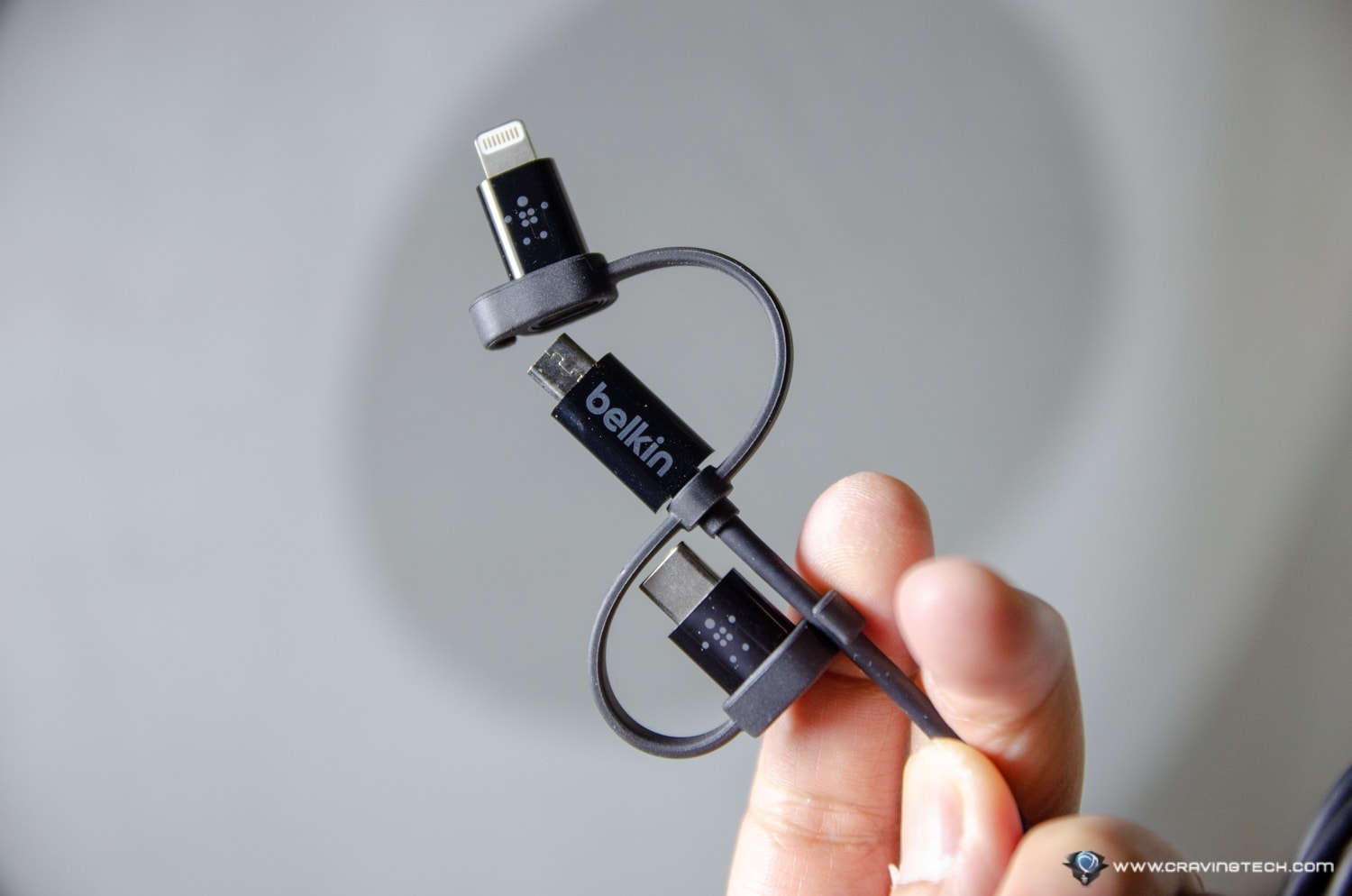 Belkin Universal Cable is a 3-in-1 cable that has microUSB, USB-C, and Lightning connectors in a single cable (i.e with 3 different connectors). This means you can just carry this single cable or have it plugged on your powerboard, and it will work with any device you have at home.
While the cable looks weird and funny, the Universal Cable is very practical. It's technically a microUSB cable, but you can plug either the Lightning or USB-C connector to charge your other non-microUSB devices.
There's a handy cable clipper on every connector for keeping the connectors organised. MFI certification also offers a peace of mind, especially for Lightning connectors that you can get cheaply on eBay but often don't pass the certification and fails to charge.
Belkin Universal Cable is 1.2 meter long which is usually long enough for your needs. If you plan to carry it around or plug it in your car, this is a good length as the back passenger can also charge while in control of being the car's DJ.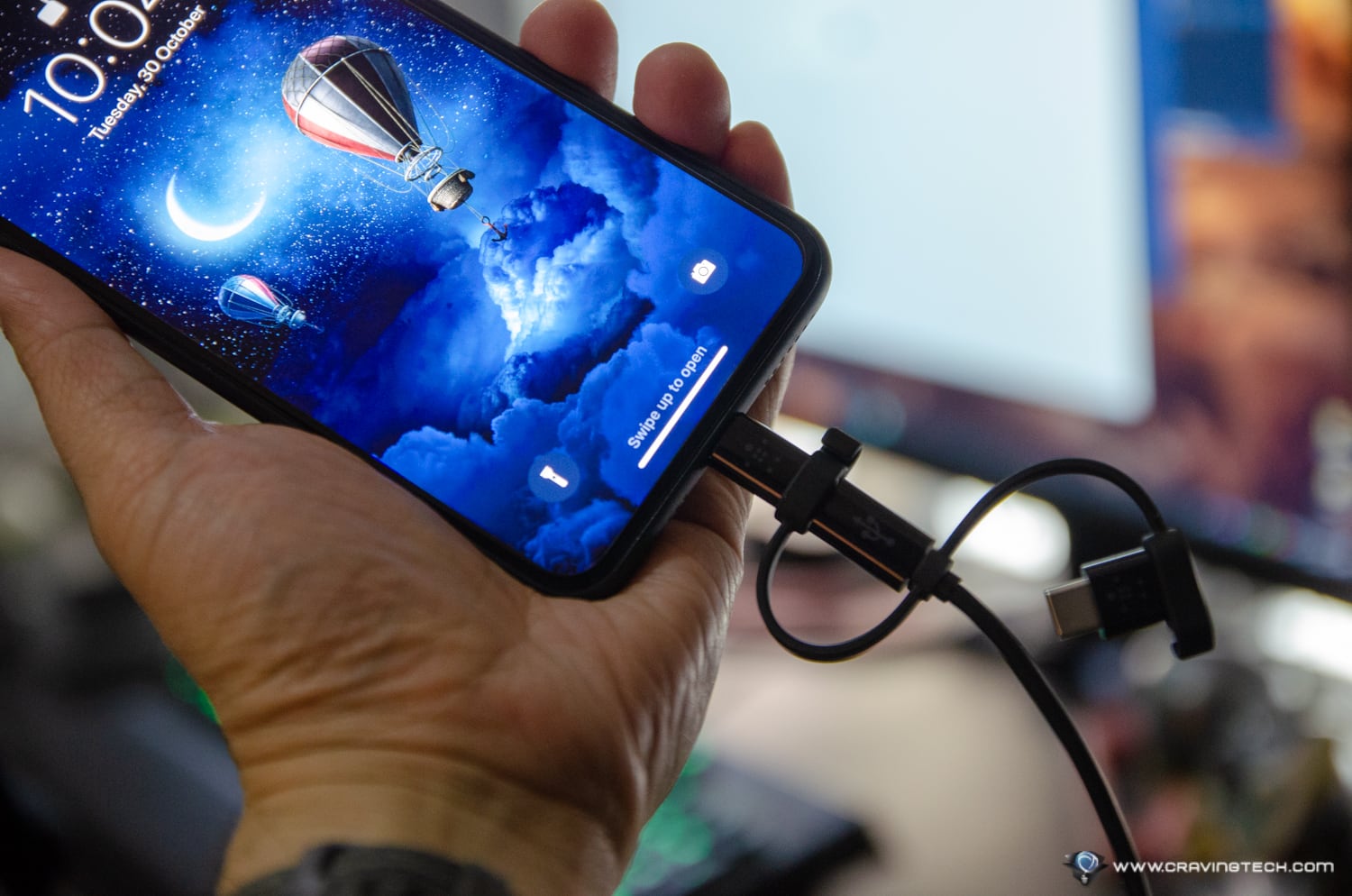 Normally, with a 2-in-1 or 3-in-1 cable like this, you'll not be charging as fast as with a true 1-to-1 connector, but if you are not in a hurry, the practicality is too good to pass.
Disclosure: Sample was supplied but all opinions are mine and not paid