Note: This is a guest post written by Jeeva Shanmugam
We have been often receiving leaks and rumours about Apple's new automobile venture, the "Apple car". A release in 2024 or later is planned for "Apple Car." It is said to be a fully equipped self-driving electric car that will go up against Tesla and other EVs. Apple may choose to work with other well-known producers, like Hyundai or BMW, or pursue new possibilities.
I have got some interesting facts and speculations about the Apple car and thought to share those with you as a hardcore Apple fan. These rumours and speculations have bumped my expectations of the Apple car. Let's seek through it.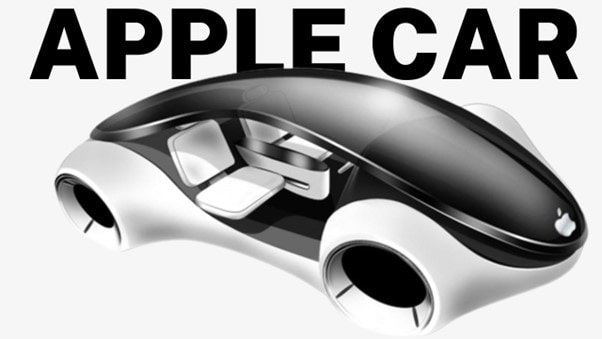 For many years, there have been rumours and conjectures about an "Apple Automobile," but as far as I'm aware, Apple has not made any preparations to build a car. Although it is unclear what the company's precise goals are in this area, it is plausible that Apple is working on some form of transportation-related technology, such as driverless vehicles or a ride-hailing service.
"Apple Car" History
Apple Car rumours have been around for a while; the first ones to the surface were in 2013 when it was said that the tech giant was working on a top-secret project with the codename "Project Titan." According to a 2015 source, Apple employed hundreds of people on the project, including former executives from Tesla and other significant automakers.
Apple was said to have been testing self-driving cars in California in 2016 and it was claimed in 2018 that the corporation was working with Volkswagen to create self-driving shuttles for its employees.
But it was revealed in 2019 that Apple had reduced its self-driving car ambitions and was instead concentrating on creating technologies for autonomous cars. Apple declared in 2020 that it was developing Project Artemis, a self-driving car platform that it intended to sell to automakers.
Despite these efforts, there is still no sign of the Apple Car, and it is still unknown whether or when the business would truly enter the automobile industry.
"Apple Car" Features
We as a consumer have been receiving a lot of speculations about the Apple Car here are a few:
Autonomous driving capabilities: Apple's car is rumored to feature advanced self-driving technology that will allow it to navigate roads and traffic on its own.
Advanced navigation and mapping: The car is expected to have highly accurate maps and real-time traffic updates to help it navigate efficiently.
In-car entertainment and connectivity: The car will likely come equipped with a variety of infotainment features, such as streaming music, podcasts, and movies, as well as the ability to connect to the internet and other devices.
Advanced safety features: Apple is reportedly focusing on making its car as safe as possible, with features such as automatic emergency braking and collision avoidance systems.
Electric powertrain: The car is expected to be electric, with a range of up to 500 miles on a single charge.
Advanced materials: Apple is reportedly using new and innovative materials in the construction of its car, including lightweight metals and carbon fiber.
Personalization options: The car is expected to offer a variety of customization options, allowing drivers to tailor the vehicle to their specific needs and preferences.
"Apple Car" Design
A sleek, futuristic electric automobile with an emphasis on sustainable energy and self-driving capabilities is said to be the design of the Apple car. According to reports, the exterior has a low profile and a minimalistic design with curved, smooth lines.
The inside is anticipated to be completely furnished with cutting-edge technology, including touchless controls and augmented reality screens. To provide a pleasant and secure ride, the vehicle will probably also incorporate a sophisticated safety system with components like 360-degree cameras and radar sensors.
Overall, the Apple car is anticipated to be a cutting-edge, inventive automobile that fuses fashion, usability, and sustainability.
According to a German newspaper, Apple had a covert vehicle lab in Berlin with a team of 15 to 20 "top-class" workers in the German auto sector who worked on problems including "Apple Car" designs, manufacturing alliances, and sales/legislative challenges. The Austrian branch of Magna Steyr is one potential producer.
According to reports, Mansfield revealed the new Titan strategy in May 2016 "in a Silicon Valley auditorium packed with hundreds of Titan employees," outlining his decision to avoid direct competition with Tesla, which already sells several electric vehicles and is steadily developing fully autonomous driving technologies.
Wide-swinging doors that do not require a fixed central door pillar, resulting in even greater apertures and Apple's usage of clean lines in other products may all be used in the "Apple Car." The usage of AR and VR technologies, in-screen displays, privacy lighting, and original sunroof designs are just a few of the proposals.
"Apple Car" Patents
There are several patents that have been filed by Apple related to the development of an electric vehicle. Some of these patents include
A patent for a "vehicle steering system" describes a steering system that can be controlled by a touch screen or other input device.
A patent for a "vehicle suspension system" describes a suspension system that can be adjusted to optimize ride comfort and stability.
A patent for a "vehicle seating system" describes a seating system that can be adjusted to optimize comfort and support for the occupants.
A patent for a "vehicle air conditioning system" describes an air conditioning system that can be controlled by a touch screen or other input device.
A patent for a "vehicle door system" describes a door system that can be opened and closed by a touch screen or other input device.
These patents suggest that Apple is working on developing an electric vehicle with advanced features and technology that could potentially compete with other electric vehicle manufacturers.
Final Thoughts
There have been numerous speculations surrounding the release of Apple's rumored electric vehicle commonly referred to as the "Apple Car." Here are a few key points that have been widely discussed in the media:
"Apple Car" Release date: Some experts believe that the Apple Car could be released as early as 2024, while others think it could take until 2030 or beyond.
Production plans: It is unclear where Apple will manufacture the Apple Car, but it is rumored that the company is considering building a factory in the United States or China.
Price: The Apple Car is expected to be a luxury vehicle, with some estimates suggesting that it could cost upwards of $100,000.
Partnerships: Apple is rumored to be working with several carmakers and suppliers to develop the Apple Car, including Hyundai, Kia, and LG Chem.
Autonomous driving: The Apple Car is expected to have advanced autonomous driving capabilities, potentially allowing for fully self-driving functionality.
Design: While there have been no official announcements or leaks about the design of the Apple Car, it is widely believed that the vehicle will feature a sleek, futuristic look that is characteristic of Apple's products.