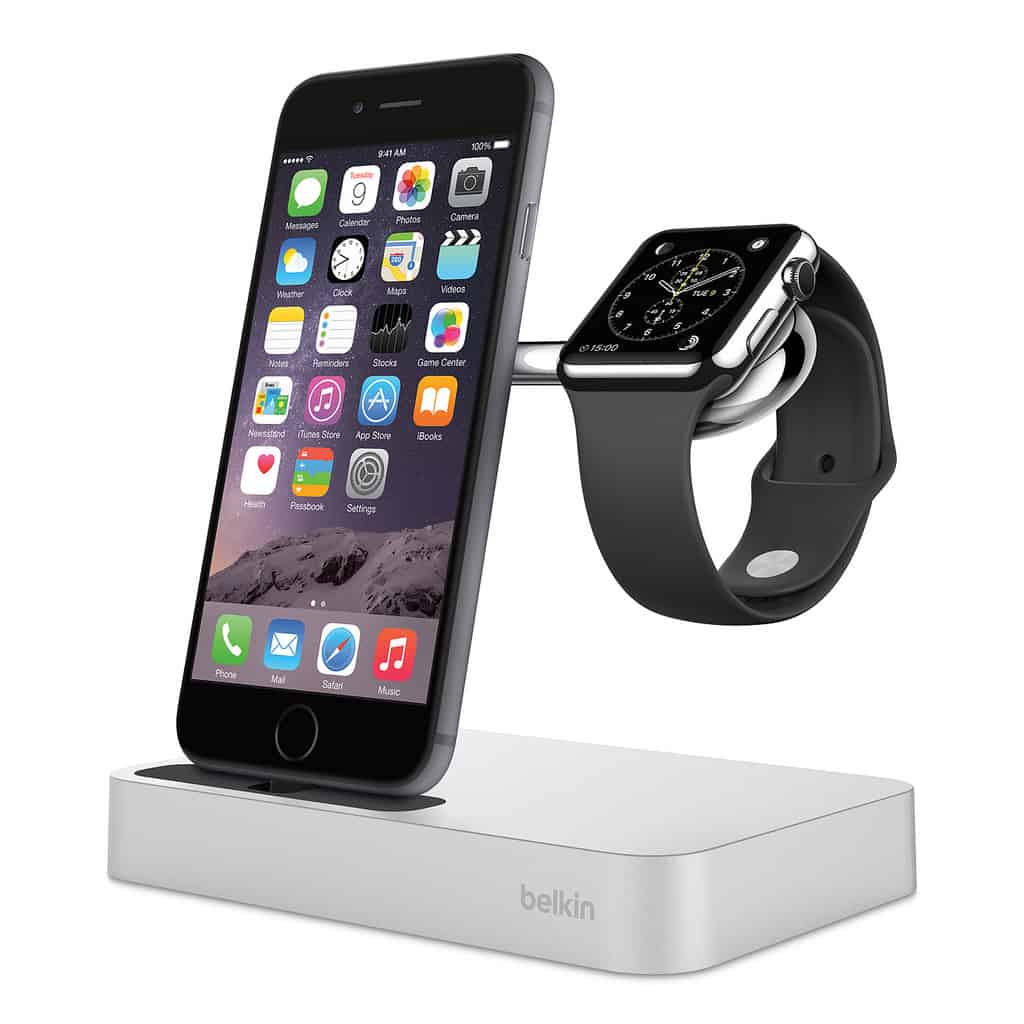 Own an iPhone? Great. Own an Apple Watch? Cool. Now unfortunately, the more gadgets you have, the more painful it is to have them charged every night.
Having them lying on the table each night to recharge with cables everywhere is a pain to watch. Table gets cluttered and messy (depends on how OCD you are).
Saying that, there is nothing more soothing and satisfying than looking at your expensive gadgets being charged in a classy dock as if they are meant to share a life together.
Belkin, in collaboration with Apple, has released a new charging dock designed specifically to charge your iPhone and Apple Watch.
The new Charge Dock from Belkin can simultaneously charge your iPhone and Apple Watch, while providing a nice display case on your desk. The dock has a Lightning connector to charge the iPhone and also a magnetic charger for the Apple Watch so you can place the Watch on the dock snappily.
Some official details from Belkin:
Belkin Charge Dock for Apple Watch + iPhone – RRP $189.95
Integrated magnetic charger for Apple Watch
The adjustable Lightning connector adjusts to fit the iPhone with a variety of cases
Elevates Apple Watch safely above surface
Minimalist, sleek appearance
Displays devices at ideal viewing angles
Solid cast metal arm with chrome finish
1.5 m/4.9 ft. cable
Compatible with the iPhone 6 Plus, iPhone 6, iPhone 5s, iPhone 5c, iPhone 5, Apple Watch, Apple Watch Sport, Apple Watch Edition
The iPhone & Apple Watch Belkin charging dock can be purchased at Apple Retail Stores in Australia and available now.
And let's close the post with a video that's going to make you drool:
Now I just need to get an Apple Watch so I can have an excuse to get this charging dock next to my bed.