When you buy an Apple Watch or Samsung Watch, you'll get those default, dock charger with a cable to charge them. While they are easy to carry, I'm not exactly a fan. The cable is messy inside the bag or backpack, and also kind of messy on the floor or desk when you are charging your smartwatches.
This 3-in-1 Dual-Sided Wireless Watch Charger from mobfree however, is very practical and neater to carry.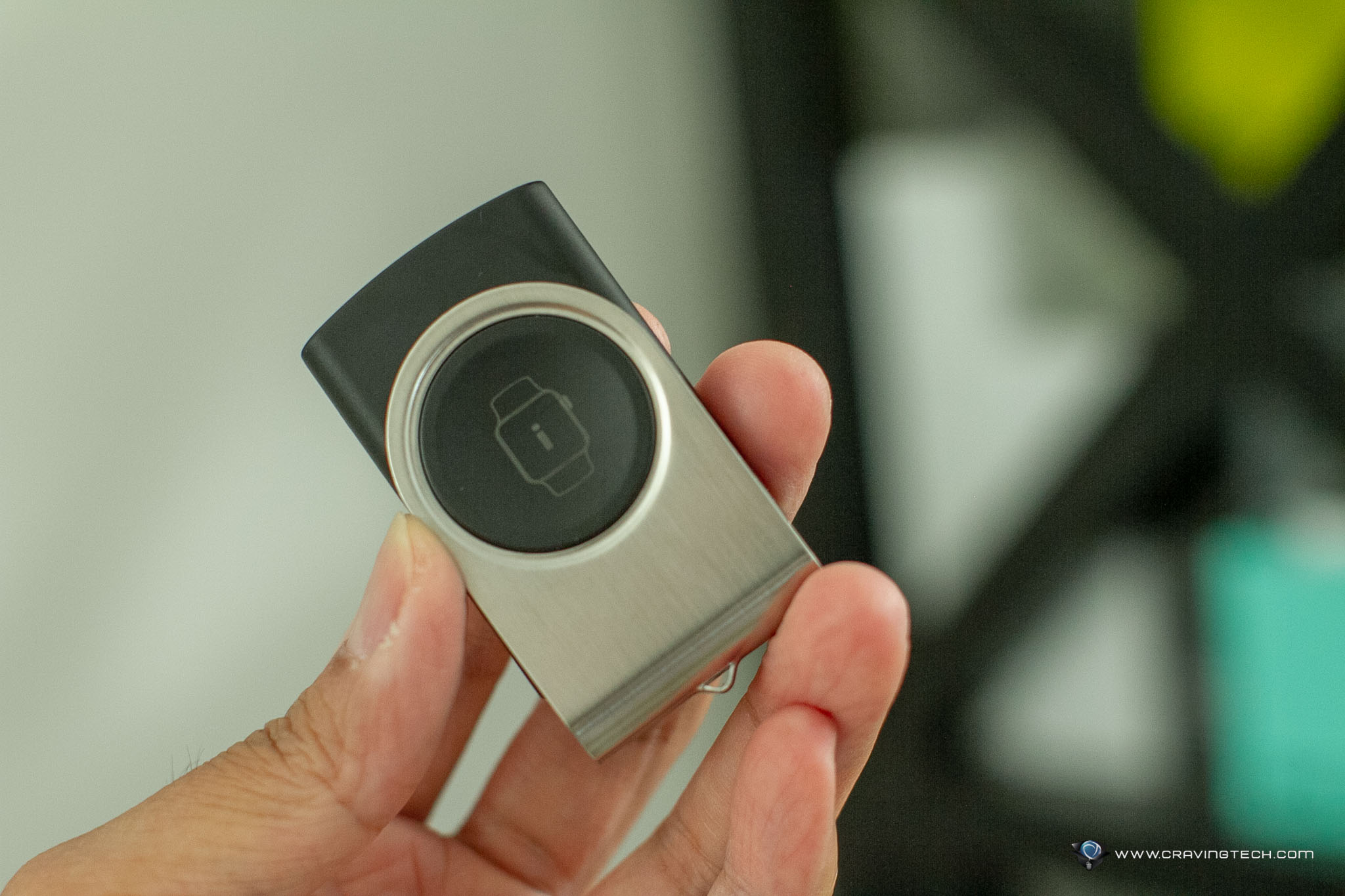 It looks like a bigger USB flash drive so there is no messy cable around. With just a USB-C connector on the other end, you can just plug it to your Laptop's USB-C slot to charge. Or, if you have a GaN charger with USB-C slots at home, you can plug it there too.
Always on the go? Just plug it to your portable, power bank and charge your Apple Watch when you don't have access to a laptop or power point.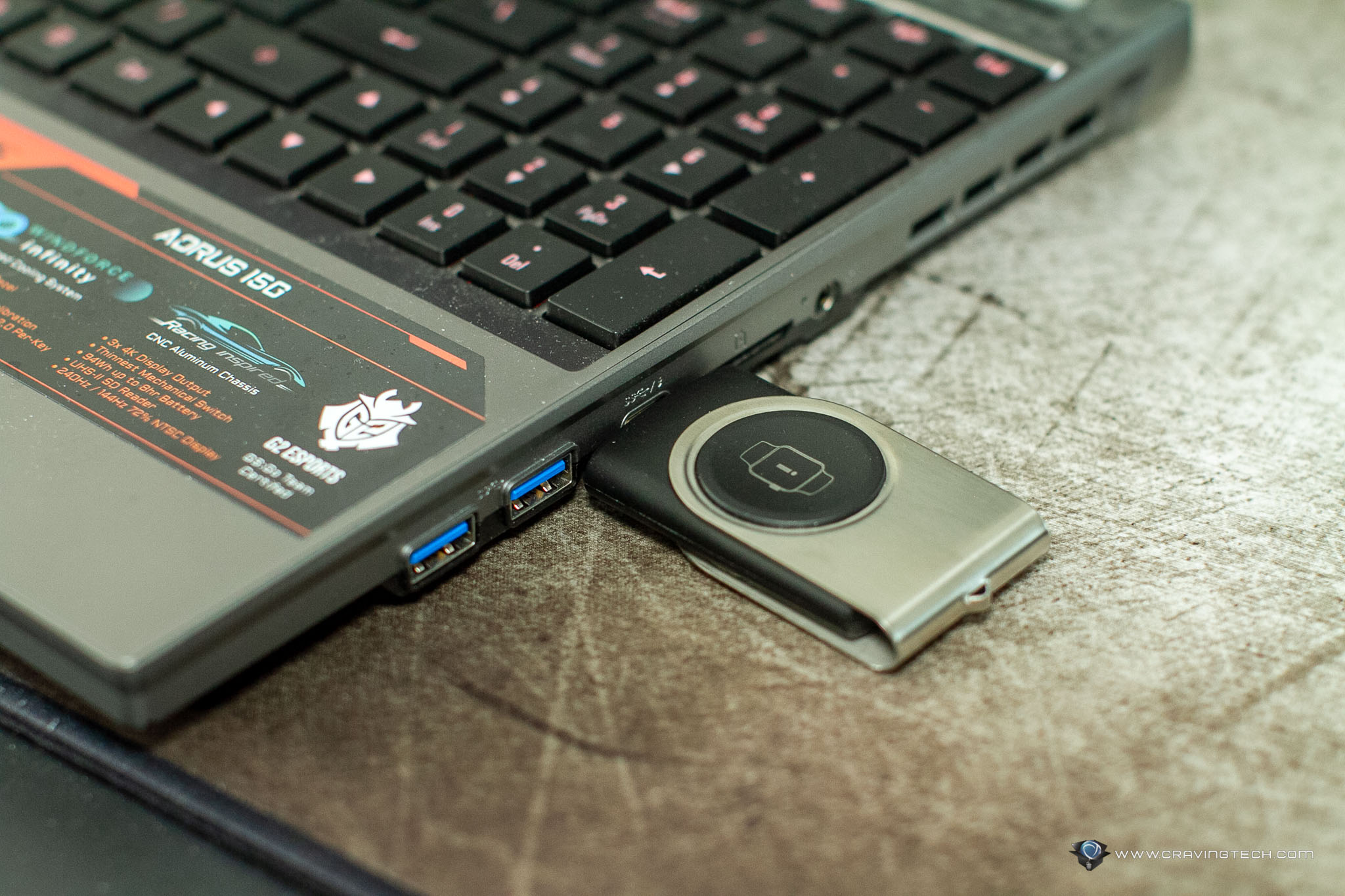 The wireless charger supports charging Apple Watch (2nd gen to 8th gen, and possibly beyond) and Samsung Watch (1st gen to 5th gen, and possibly beyond). It does this by having a magnetic charging surface on both ends. One side (clearly labelled) can be used to charge an Apple Watch while the other side is for charging the Samsung Watch. You can also apparently charge an AirPods Pro 2 here but I don't have one myself so I haven't tested this yet.
I tested charging my Apple Watch on both my GIGABYTE AORUS 15G Gaming Laptop and a GaN Charger from Mophie. Both worked great without issues so far.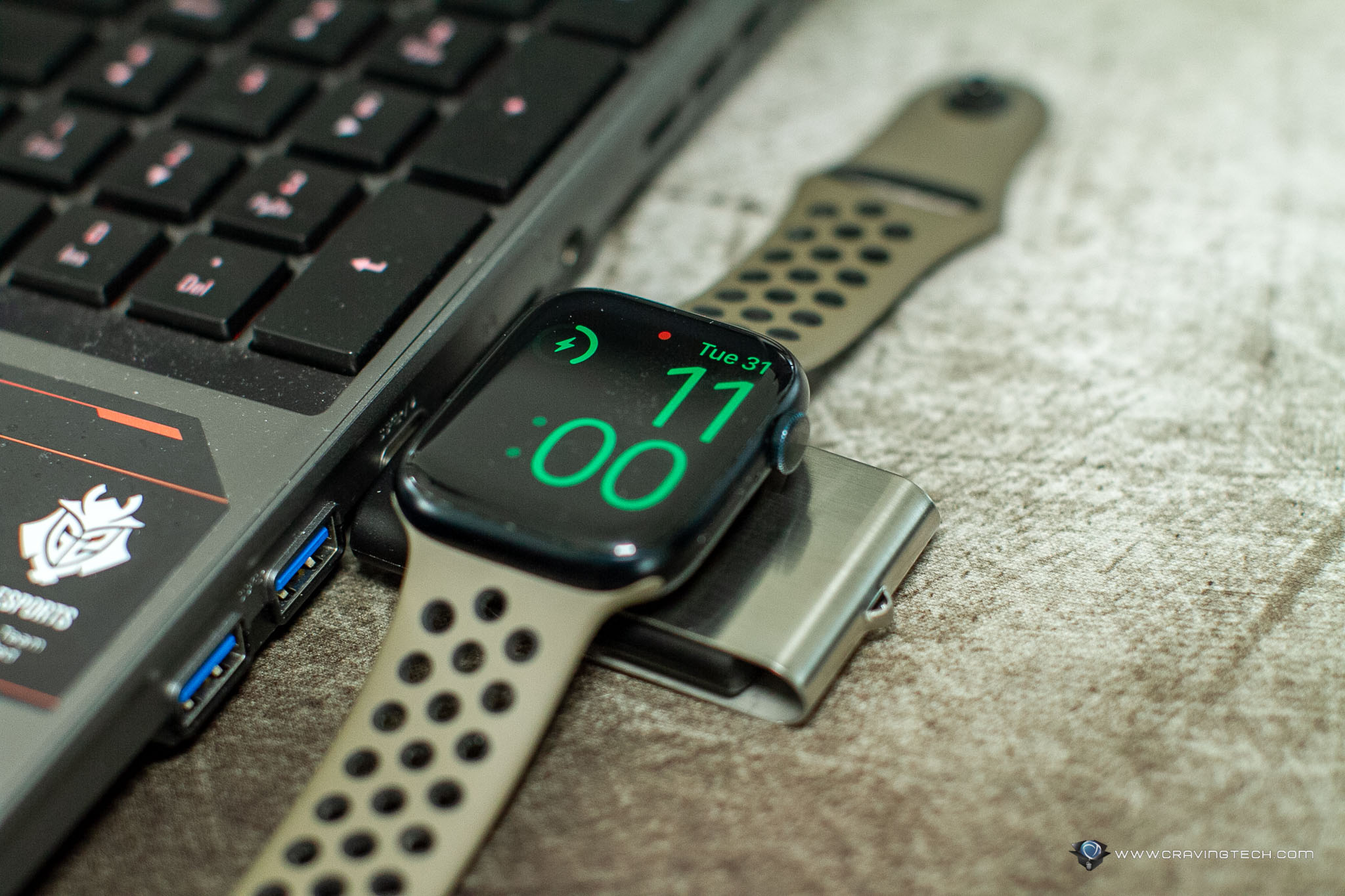 The fact that you can just plug it to your laptop makes a big difference in terms of portability and practicality. When you are travelling interstate or overseas for example, you can work at your laptop and charge your Apple Watch at the same time. The charger is easy to carry as you can just insert it into your pants or shirt's pocket (or to be safer, inside your laptop bag). You can also secure it with a lanyard or your other house keys. The connector is not fully protected by a cap so bear this in mind and make sure it doesn't get wet from the rain and such.
There isn't any button to press or driver to install. Simply plug it to a USB-C slot and place your smartwatch on one of the charging sides. Unfortunately if you have a desktop, this wireless charger will not work well unless it's lied horizontally (the magnetised area that holds your watch is not that strong to hold your smartwatches sideways).
mobfree 3-in-1 Dual-Sided Wireless Watch Charger can be purchased from its Kickstarter page for HK$ 149 or around AU$26 and will be delivered roughly in June 2023.
Disclosure: mobfree 3-in-1 Dual-Sided Wireless Watch Charger review sample was supplied for reviewing