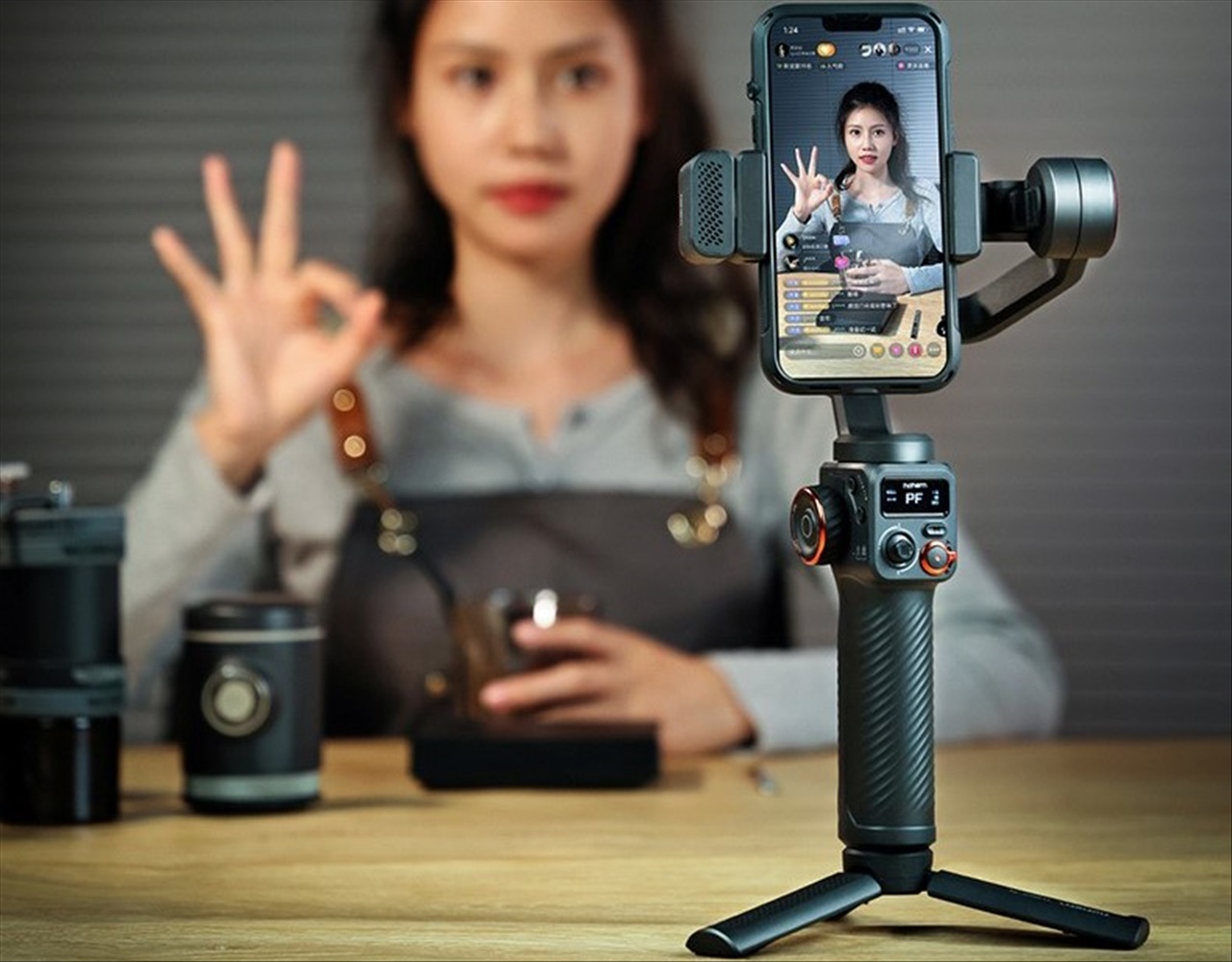 Hohem Technology has just announced their latest product, the M6 Phone Stabiliser with state-of-the-art AI face recognition. The M6 Phone stabiliser is designed for video creators, vloggers streamers, or content creators in general.
It offers 360-degree rotation and the built-in AI-powered camera can detect and track faces in real time. This allows smooth and accurate focusing on the subject (i.e your face) so you are free to move around. This is really helpful if you are conducting interviews or showing your viewers a video guide as you can move around more freely while making sure the camera always focuses on you.
The Hohem M6 has a sleek and stylish design with improved grip. A phone clip with sticker is included for proper installation but it allows for more accessories to be attached for expansion.
And yes, it has lighting with both CCT cold and warm light options, RGB, and dimming options. You are free to make the right ambiance you want in your video with all these options.
It has different support shooting modes like panorama, time lapse, motion control, etc.
Thanks to the large capacity of battery, the stabiliser can be used for up to 12 hours of continuous use.
The M6 Phone Stabiliser is available now for purchase from vlogsfan's website. For more information about the M6 Phone Stabilizer and please visit Hohem M6.