HyperX Cloud Core Wireless Review – HyperX's new wireless gaming headset doesn't have RGB lighting or Bluetooth option, and it's only compatible to play on a PC (though I believe some say it also works on other platforms) but at just AU$159 RRP, the Cloud Core Wireless is an excellent and one of the most affordable wireless gaming headsets around.
I love HyperX headsets not just because they are affordable, but feels lightweight and doesn't compromise on sounds. Thankfully, the sentiments are also true here.
HyperX Cloud Core Wireless Review – Packaging & Unboxing
HyperX Cloud Core Wireless Review – Specifications
Driver:
Dynamic, 53mm with neodymium magnets
Form factor:
Over ear, circumaural, closed back
Frequency response:
10 Hz – 21 kHz
Impedance:
60 ?
Sensitivity:
99 dBSPL/mW at 1 kHz
T.H.D.:
? 1%
Frame type:
Aluminum
Ear cushions:
Memory foam
Microphone
Element:
Electret condenser microphone
Polar pattern:
Bi-directional, Noise-cancelling
Frequency response:
20 Hz – 6.8 kHz
Sensitivity:
-44 dBV (1 V/Pa at 1 kHz)
Connections and Features
Audio connection
Wireless USB
USB audio format:
Stereo
USB specification:
USB 2.0
Sampling rates:
48 kHz
Bit-Depth:
16 bit
Included virtual surround sound:
DTS Headphone:X
Audio controls:
Onboard audio controls
Battery
Type:
Rechargeable lithium-polymer
Battery life:
20 hours
Charge time
3 hours
Wireless
Type:
2.4 GHz
Wireless range:
Up to 20 meters
Physical
Weight:
283g
Weight with microphone:
294g
Cable length(s) and type(s):
0.5m USB charge cable
Cloud Core Wireless Review – Design & Features
There's a sense of familiarity to the design. It definitely resembles the Cloud II Wireless I reviewed early last year. Not that it's a bad thing, because I hailed it as one of the most comfortable gaming headsets around.
The new Cloud Core Wireless has all the signature HyperX Comfort: their signature HyperX memory foam with soft leatherette, and a lightweight built that doesn't feel like it's dragging your head down when you wear it. A durable aluminium frame ties everything together.
I really like the feel of the memory foam on the ears. The headset isolates the hum of my gaming PC fans really well while still letting me hear my surroundings. But once the game is on, you'll be completely immersed in it.
The headband feels quite soft on top of my head, even though it doesn't have a thick padding. The only thing I don't really like is how easy it is to leave marks on it. I only wore it a few times (maybe up to 10 hours) and I could already see some wear and tear on it. I'm sure the headband is going to last long but probably won't look as new after some time.
If you are using a standalone microphone in your setup like mine (with the HyperX Quadcast S on the RODE PSA1+), the good news is that you can detach the Cloud Core Wireless' microphone altogether. But for the sake of reviewing, I've been using the headset's microphone for my team communication in Overwatch and Microsoft Teams meetings, and there's no complaints so far.
Battery wise, the Cloud Core Wireless can run up to 20 hours. A total charging time of 3 hours is needed to fully charge the headset through its USB-C port. Next to the port is a volume roller, a microphone mute button, and the power button (press and hold to turn on and off).
Featuring DTS Headphone:X spatial audio, the Cloud Core Wireless offers an awesome surround sound and its 53mm speaker drivers output good sound quality too.
For gaming, the headset gives really accurate sound positioning as I could pinpoint the enemy flankers many times while playing Overwatch – such as Tracer's continuous small steps, or the Reaper's voice line whenever he teleported behind our lines with his Shadow Step ability.
These moments happened regularly and each time I played while using the headset. With McCree's flashbang ability that can stun an enemy in an instant, I managed to stop (and often kill) these flankers for good and protected our healers.
But if you don't play online, competitive first shooter games, that's fine too. The headset will still give you plenty of admiration towards any games' ambiance and sound effects while you game.
And oh, it's worth a mention too that the Cloud Core Wireless also has a really good signal strength. I could go down from my Study room on the First Floor to our Ground Floor's kitchen to get something to drink, and I could still hear my teammates' banter. Some wireless gaming headsets I reviewed in the past got audio cut-offs in this situation.
HyperX Cloud Core Wireless Review Conclusion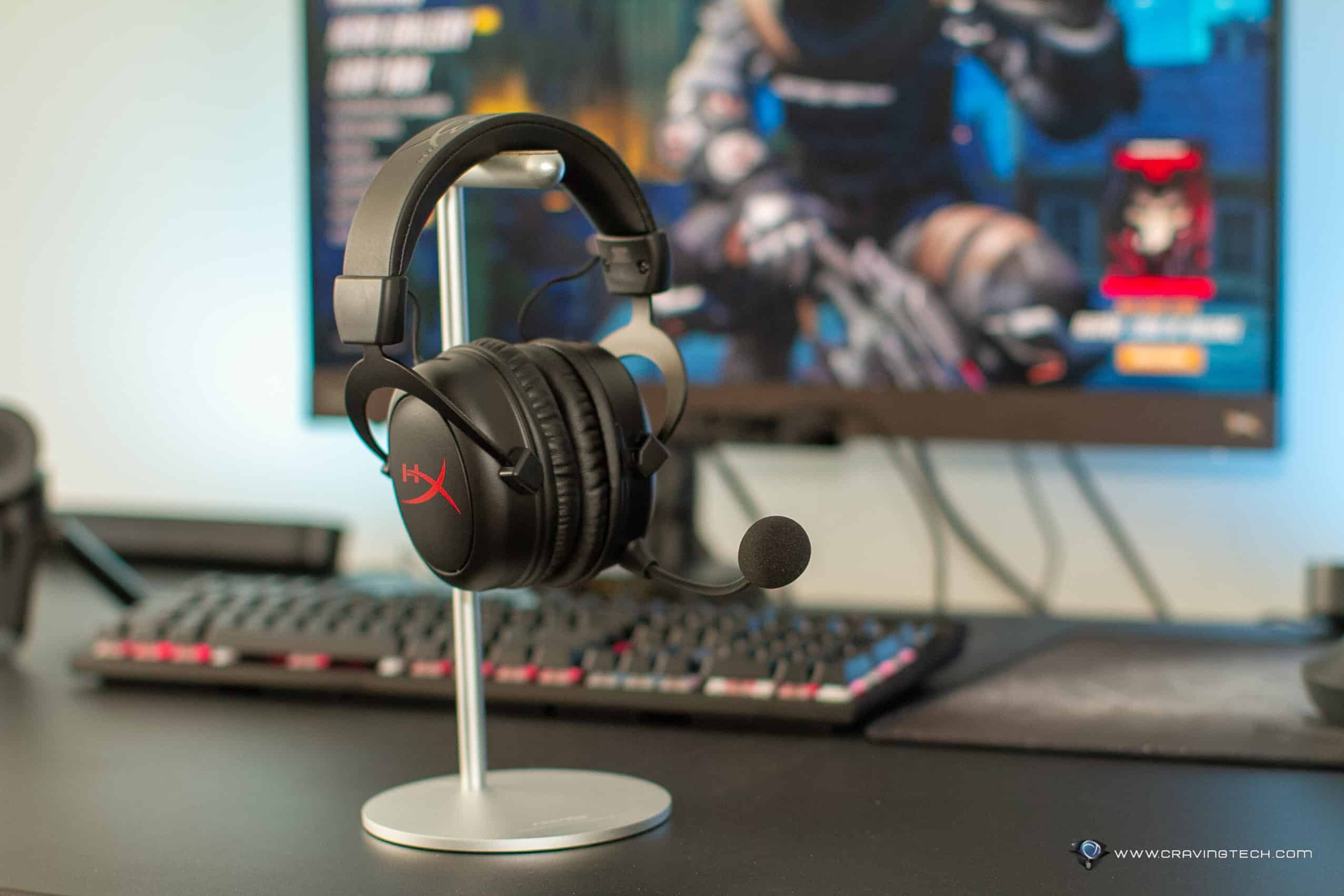 HyperX has always managed to deliver excellent gaming headset focuses on comfort and sound quality. The Cloud Core Wireless definitely delivers on those expectations, and more.
Not only it's comfortable and sound great, the headset is also durable, comes with DTS Headphone:X spatial audio, and a really good wireless signal strength. Best of all, it only retails for AU$159 which is truly a bargain.
Note: HyperX Cloud Core Wireless review sample was supplied for reviewing
HyperX Cloud Core Wireless Review
Summary
A wireless gaming headset from HyperX with great value
Pros
Comfortable to wear, lightweight design
DTS Headphone: X spatial audio
Good audio positioning
Good wireless signal strength
No driver installation necessary
Affordable
Cons
Doesn't look premium (well, it only costs $159)
Okay battery life
Quick wear and tear on the headband
No RGB, Bluetooth, and other bling bling