At Google I/O 2022 today, Google has announced upcoming new hardware products which include Google Pixel 6a, Pixel 7, Pixel 7 Pro, Pixel tablet, Pixel Watch, and the Pixel Buds Pro. Definitely some new, yummy products to feast your eyes on with information and excitement!
Rick Osterloh, Google SVP of Devices and Services highlighted the importance of Google's continued commitment to the Pixel portfolio. Considering the success of Google Pixel 6 and Pixel 6 Pro (make sure to check my reviews out), it is a no brainer to see that people want more from the Pixel line up.
Google Pixel 6a
Google Pixel 6a is also powered by Google Tensor and Titan M2 security chips like the Pixel 6, with Pixel Adaptive Battery that can last over 24 hours.
It looks like Pixel 6a has a slightly smaller screen compared to the Pixel 6 (6.1-inch), a lower refresh rate (60Hz), less RAM (6GB), slightly less battery capacity, and does not have the Pixel 6's wide-angle camera.
Despite of the naming, Pixel 6a is released as a more affordable phone (at $749) than the Pixel 6, but without compromising too much – especially if you can't tell the difference between screens that have higher refresh rates and you rarely take wide angle shots.
Google Pixel 6a Specifications
Audio
– Stereo Speakers
– 2 microphones

Battery & Charging
– Up to 72 hour battery with Extreme Battery Saver
– Adaptive & all day battery designed to last over 24 hours
– USB-C charging port

Camera
– Dual Rear Camera
Main: 12MP IMX363 DP + OIS
UW: 12MP IMX386
– Front Wide Angle Camera
8MP IMX355
84°FOV
Fixed Focus
– Face Deblur
– Magic Eraser
– Real Tone

Display
– SDC 6.1" gOLED
– FHD+ 20:9
– Center HIAA
– 60 Hz

Dimensions/Bezels
– 71.8 x 152 .16x 8.85 mm
– 1.08 mm camera bump
– T: 4.27, S: 3.935, B: 5.71

Authentication
– UDFPS

Power
– 4400 mAh
– 18W Wired Charging (0.8c)

Performance / Security
– Tensor
– Titan M2
– 128GB Storage / 6GB RAM
– WiFi 6e / Dual Chain BT 5.2
– eSIM / NFC
– 5G / mmWave supported on select models
– GPS L1 only

Haptics
– Z-LRA
– Cirrus IC

Ports
– USB-C (3.0)

Other Features
– Made with Google Tensor
– Live Translate
– Personal safety & car crash detection
Google Pixel 7 and Pixel 7 Pro
Most of you are probably more interested in seeing what the next Google flagship phones do. We're glad to see both the Pixel 7 and Pixel 7 Pro are making their way this year.
They will be powered by the next generation of Tensor processor and ship with Android 13. The design of the phone has been updated as you can see from the official photo from Google above. Like the 6 Pro, the 7 Pro will have a three rear-camera system though we aren't sure yet of the specs per camera.
I guess we'll have to wait and see in the months to come as more details emerge.
Google Pixel Watch
Despite of the naming, the Pixel Watch can actually be paired and used with any Android phones. We are expecting greatness for sure, especially since Google acquired Fitbit so expect some awesome tracking improved with Google's robust algorithms.
It will run WearOS by Google, has 4G LTE option, Google Wallet support for contactless payment, and also has heart rate and sleep tracking.
Google Pixel Buds Pro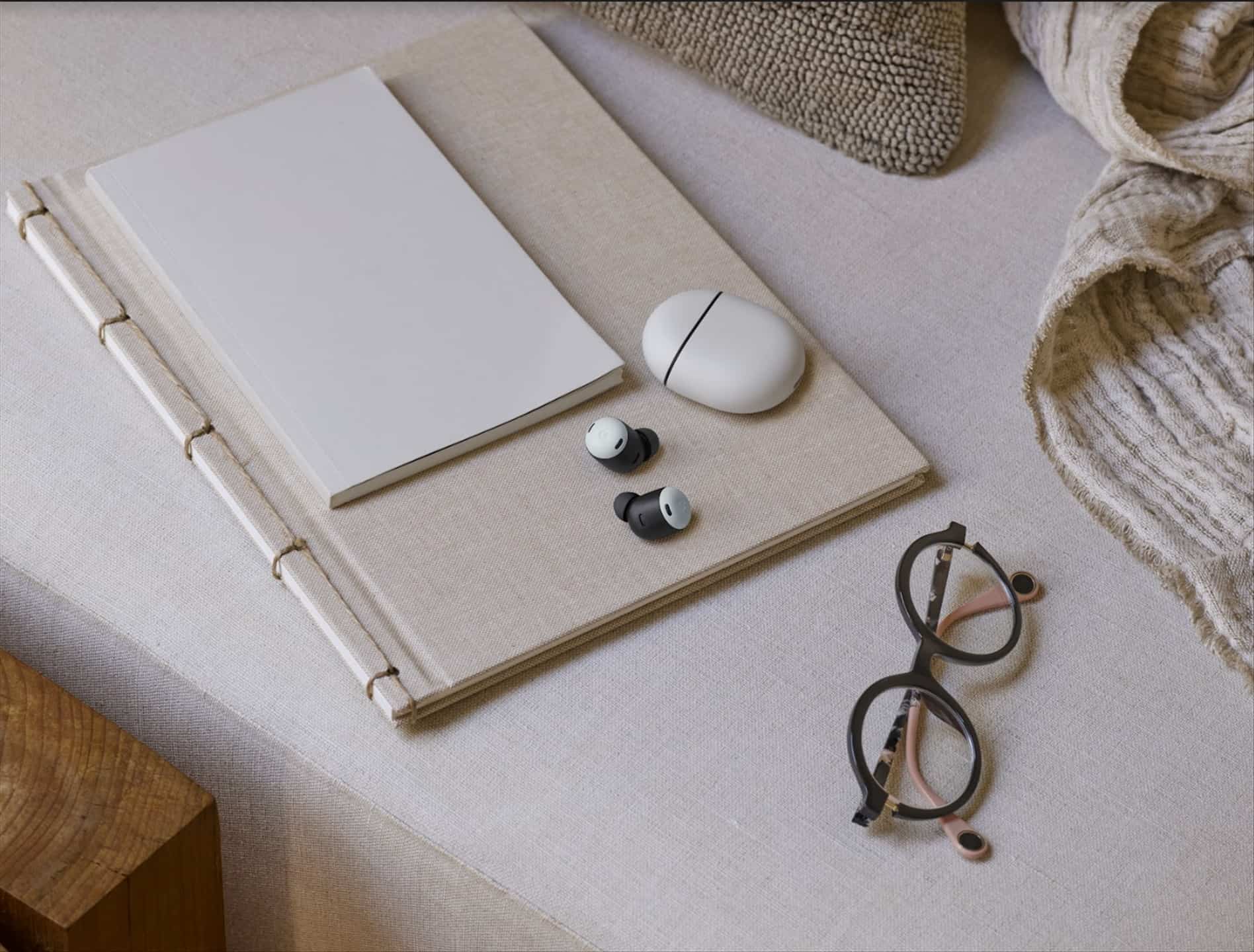 The Pixel Buds Pro are premium wireless earbuds with Active Noise Cancellation. The ear tips are supposed to give you perfect seal (they call it Silent Seal) to adapt to your ear and maximises the amount of noise cancelled.
It can also anticipate your next move and automatically switch between your last two connected Bluetooth devices including laptops, tablets, TVs, and smartphones.
Apart from Active Noise Cancelling, there's also Transparency mode so you can hear what's going on around you.
The earbuds have IPX4 water resistance and surprisingly, the case also has a rating of IPX2.
You can start pre-ordering Google Pixel Buds Pro in July.
Google Pixel Tablet
There is not much info about the tablet at the moment, though it will also be running Google Tensor chip.