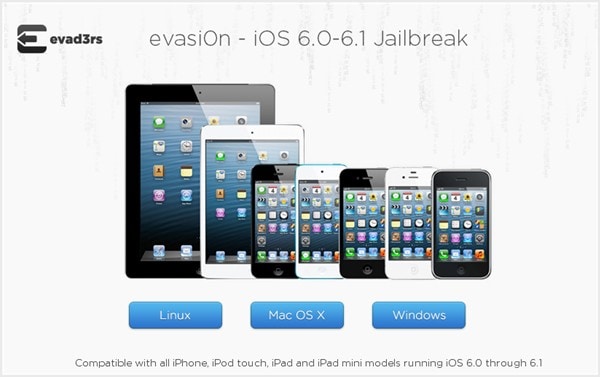 Why you shouldn't jailbreak your iPhone – Should I jailbreak my iPhone? That's a question that has been asked many times by iPhone users. Jailbreaking is not a new term for iDevice users. In fact, it is the most common thing we hear nowadays. Every Apple geek having iDevice has done or planned to jailbreak his/her device. However, you need to know that if there are benefits of jailbreaking your device, then there are also lots of negative effects that you might be not aware of.
Jailbreaking lets you get the best out of your device, run apps that are not Apple certified, and access sensitive areas of your iPhone, iPod, or iPad that are not allowed initially by Apple. Despite of all these, you also need to be aware of the downsides of jailbreaking your device.
Evasi0n has came up with a jailbreak update for iOS 6.x devices recently and it has reached almost 2 millions downloads (no surprise there). Users have been downloading and using this to jailbreak their devices without being aware of what this update can do to their devices. Here are 6 reasons why you shouldn't jailbreak your device.
Why you shouldn't jailbreak your iPhone – Vulnerability
Each and every app that you download from the iTunes App store is analysed or criticized by Apple developers. That means any app having any kind of -ve effect on your device will not be published on the App Store but when you jailbreak your device, you can download the apps outside the app store. This means that if an app has some harmful codes, no one will be there to tell you! You will be enjoying an app's functionality, but meanwhile in background, this app might be stealing you data. Hackers can access your private data if you install any app outside the iTunes App Store.
iTunes App Store is safer than Google Play Store when it comes to malicious apps but you are inviting malware by jailbreaking your device.
Why you shouldn't jailbreak your iPhone – Unexpected Crash
If you jailbreak your device then you might face instability problem such as frequent crashes, freezes, and unexpected crashes. Evasi0n's Jailbreak update has also caused a lot of problems for many peoples around the world.
Some people have reported the crash of the stock Weather app after jailbreaking and others have reported that they got a lot of problem while accessing the App Store. There are also many other  issues with the device after the jailbreak. Though there are some ways to fix app crash issues  or 6.1 but why take the chances?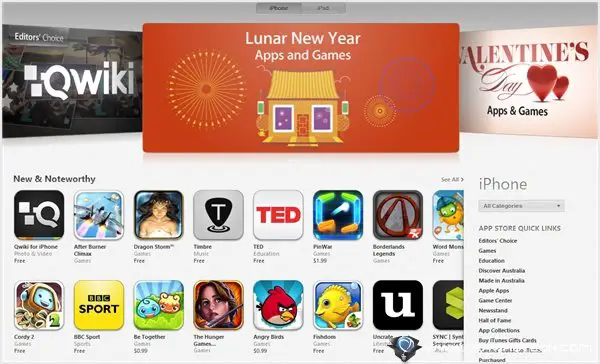 Why you shouldn't jailbreak your iPhone – Battery Life
A jailbreak update might have improved the functionality of the device but it also affects the device's battery life. When I tested the functionality of my iPhone before and after the jailbreak, I found that its backup time was affected greatly.
Why you shouldn't jailbreak your iPhone – Software Updates
If you jailbreak your iPhone, you may cause a serious damage to your device. Some unauthorized modifications have caused damage to iOS that is not repairable. This can result in the hacked iPhone, iPad, or iPod touch becoming permanently inoperable when a future Apple-supplied iOS update is installed.
Why you shouldn't jailbreak your iPhone – End-User License
Apple is against any type of software that hacks iOS or any unwanted modifications on an iOS device. It will cause violation of iOS end-user license agreement and you will not be able to enjoy any type of support or service from Apple after jailbreaking your device. So if you are planning to jailbreak, then I would suggest you not to do this before your iPhone or iPad runs out of its warranty period.
Why you shouldn't jailbreak your iPhone – Disruption of services
Services such as Visual Voicemail, Weather, and Stocks have been disrupted or no longer work on the device. Additionally, third-party apps that use the Apple Push Notification Service have had difficulty receiving notifications or received notifications that were intended for a different hacked device. Other push-based services such as iCloud and Exchange have experienced problems synchronizing data with their respective servers.
One thing for sure I want to tell you that if you want to use your device for work , you should not jailbreak your device. This mistake might bring a lot of problems ahead of you.
Note: This guest post was written by Shyam Sunder, an Engineer by Profession and Blogger by Passion. He likes to blog about tech news, gadgets, android apps, and blogging tips on Gadget Maniac