This is a Sponsored post written by me on behalf of Fellowes for SocialSpark. All opinions are 100% mine.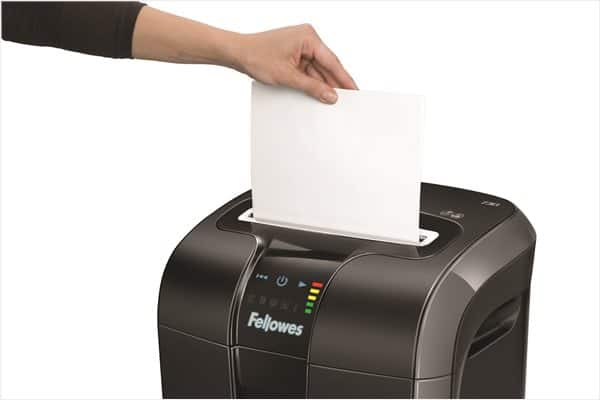 Fellowes Powershred 73Ci – One of the most dangerous office equipment near children is a paper shredder (apart from scissors, fan with blades, staplers, and a Guillotine paper cutter). The appearance of a paper shredder itself already attracts too much attention to the little ones, not to mention the sound it makes and the "push me" buttons located on its outer surface.
The SafeSense® Technology found in Fellowes' latest paper shredder, the Fellowes 73Ci, will automatically stop the paper shredding process when it detects a hand touching the paper opening. This should prevent curious beings from ever trying to satisfy their curiosity.
Of course, you don't just buy a paper shredder for pure safety alone, do you? So what can Fellowes Powershred 73Ci offer?
100% Jam Proof Technology
Paper shredders, like printers, often have a paper jam issue, which waste everyone's time and money. Fellowes guarantees that the 73Ci is totally jam proof, letting you focus on your work.
Energy Saving System both in use and when not in use.
Capacitive Touch Screen
Clean and cool controls, located near the top of the paper shredder. Now a paper shredder does not need to look like a rubbish bin. There are power controls and also clear indicators of what's going on.
Cross-Cut Technology
Working in a top secret environment? You'll definitely feel safe knowing that a paper you inserted into the 73Ci will come out into 397 particles! Not to mention that if you shred a few papers in one session, there will be thousands of paper shreds around. Not even the most brilliant puzzle solver can put all the pieces of the puzzle together, eh?
This excellent shredder is already available at office superstores since January 2013 for a suggested retail price of $199.99.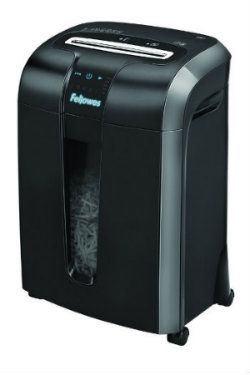 Oh, and if you look at the picture, you'll also notice that you can view your handiwork through the transparent window. It won't add productivity to the mix or whatever, but definitely a good stress-relief experience.
What feature of the Fellowes Powershred 73Ci that you like the most?