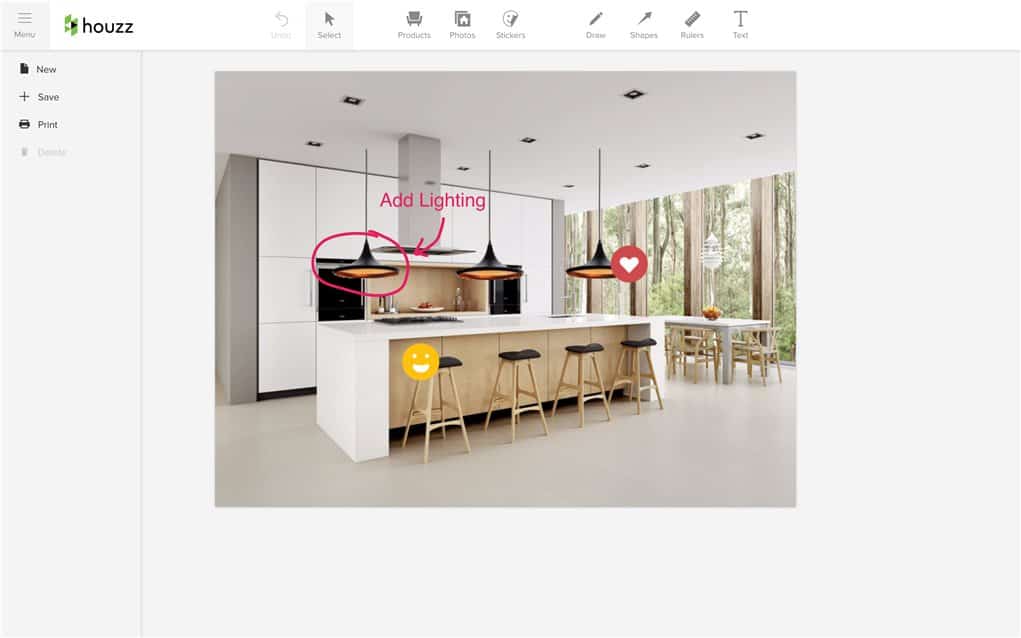 Note: This is a guest post written by Anna Kelly
Home renovation and design platform Houzz, has just announced that Sketch, its communication, collaboration and design tool, is now available as a web experience.
What is Sketch you may ask? Well…
Sketch lets home renovators communicate ideas and collaborate directly annotating any of the more than 14 million photos on Houzz — or images from their own library and around the web — by adding measurements, notes, stickers and more.
If you're going through your home makeover, Sketch makes it easy to experiment with home decor options by adding products and materials from Houzz into any photo, or blank canvas.
The platform was developed following feedback from the Houzz community, and the changing consumer desires for collaboration to be at the forefront of the design process. Similar to the mobile platform, the new iteration of Sketch allows multiple people to simultaneously annotate the same photo in real-time.
The nifty tool eases the tedious back and forth between interior designers, architects, builders and homeowners felt across the country.
Here are the five top tips on how to get the most out of Sketch:
[1] Add any of the products and materials on Houzz to any photo to experiment with home decor options. Adjust the size and position of the items and tap on the product to see more information, including where to purchase the item from.
[2] Write, type or sketch on any image, whether to circle a design feature, note the dimensions of a room, or sketch where a new picture window should go.
[3] Select from over 150 stickers to make quick and simple notes, as well as to insert placeholders for products, materials and features they would like to add to their space.
[4] Choose any of the two dozen available Sketch Canvases to create mood boards and floor plans in an easy and lightweight way.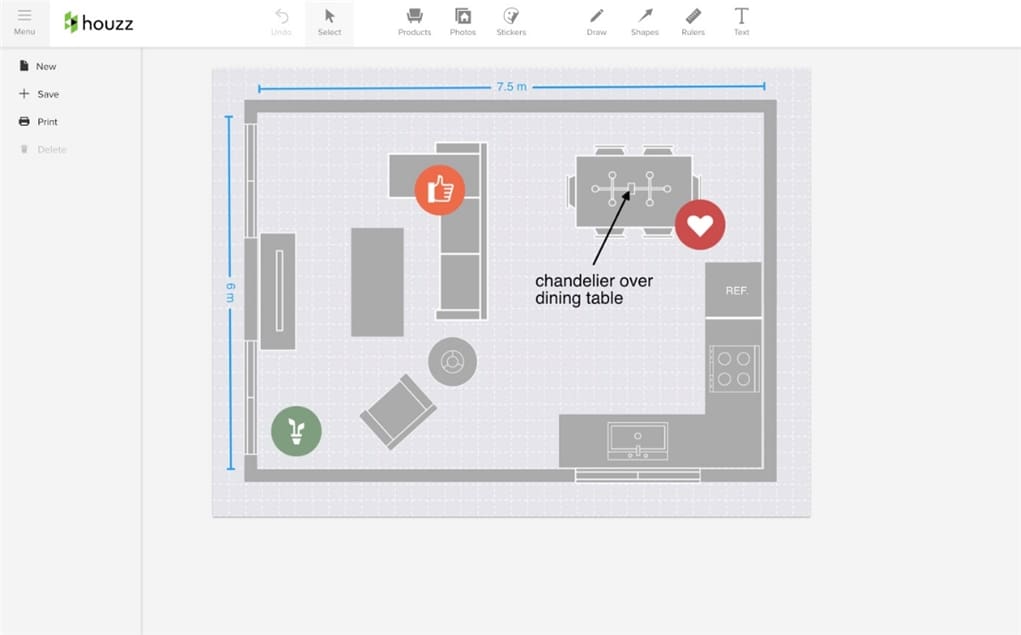 [5] Save their Sketches to their Houzz ideabooks to easily share ideas with family, friends and professionals. With push notifications, everyone stays up to speed whenever a Sketch is updated and multiple users can even make edits to a Sketch simultaneously.
Houzz Sketch tool in action:
To start Sketching, you can download the mobile app at the iOS App Store. Sketch for Houzz's Android app will be available soon.
Happy Sketching!