According to carsguide, there is confirmation from Tesla that their V3 Superchargers will definitely be coming to Australia – most likely in 2020 (fingers crossed).
With the current Tesla V2 Superchargers – for example in Richmond, Melbourne, Australia, up to 120 kW of charge can be applied to the Tesla vehicles (assuming no one else is there to tap into the grid power. But mostly, you'll be able to get at least 36 kW).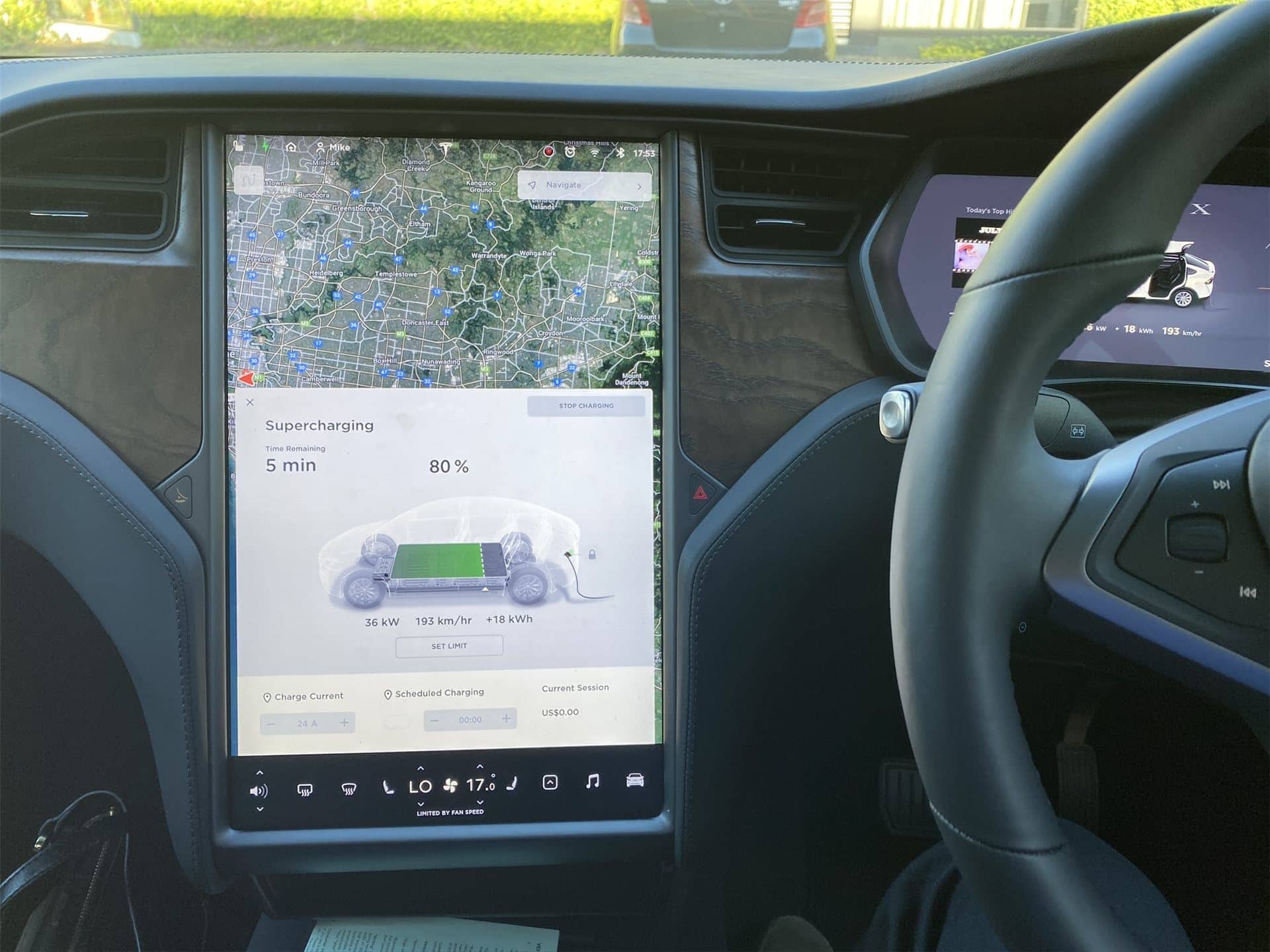 At destination charging places around my area, I can usually get around 18-22 kW, which is quite nice. At home, due to the limitation of our house wiring and power, we can only get up to 6 kW of charging.
While it's quite low, it's nice that we have a 5kW solar inverter at home so I've actually set the charging limit to around 4.5kW – which means all charge is coming from renewable energy, how cool, right?
And now, with the V3 Superchargers, the charging infrastructure is said to be able to support charging rates of 250 kW (about double from the V2 Superchargers) – reducing waiting time even more.
With our Tesla Model X Raven purchase, Supercharging comes for free so we often come every now and then to top up our car. If you are purchasing a Model 3, Supercharging is not free unfortunately but if you make a purchase using our Tesla referral link, you will get a 1,500 km free Supercharging (and so do we, but ours come free unlimited anyway).
The only questions for these V3 Superchargers are: when are they coming to Australia exactly, where, and how many Supercharger points are they going to make.
We even have very limited number of V2 Superchargers here in Australia compared to the United States. And with many Australian Model 3 owners coming to grab their car for the past couple of months, demands will be even higher.