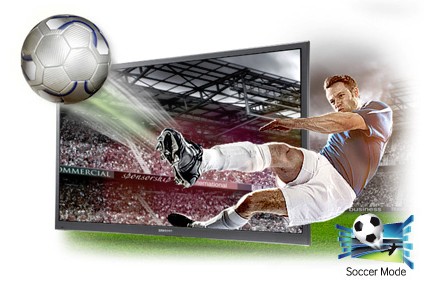 2014 FIFA World Cup is on the way and if you have one of the new Samsung TVs, you are in for a treat. Samsung mentioned that its newest TVs will include "Soccer Mode", which will record key moments during the world cup gameplay so you'll never miss them anymore.
The feature will analyse the live game and automatically records these key moments (such as scoring a goal and more). So if you don't feel like watching the whole game (hey, you do still have to go to work in the morning, right?), it's a godsend feature for you as you can simply replay the exciting moments while you have your breakfast.
The Soccer Mode will also adjust the audio and picture quality settings of the television to ensure better viewing experience for a soccer match.
Combined with this gorgeous 65″ UHD TV from Samsung, I'm sure you'll have zero complaint.