Note: This is a guest post written by Rob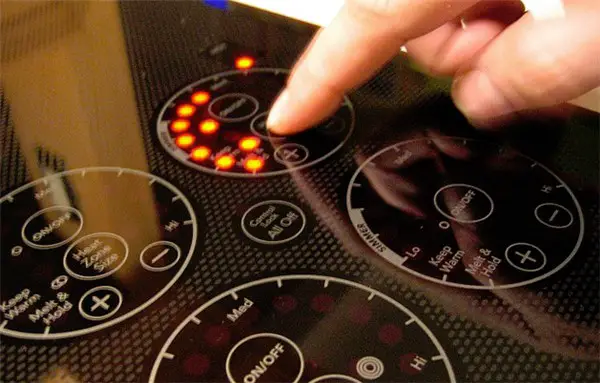 What's Next For Google's Android Technology? – There are many things Android users are able to boast of – larger screens on their gadgets, greater customisation than competitive operating systems, and now, a full and simple control of the kitchen.
Google is expanding its OS to help users control their kitchen appliances all from one device, and each item with the OS implemented will even be able to communicate with each other. This really is the kitchen of the future, today.
In these early stages, the best example available right now is the Android rice cooker. Using the operating system, tech-savvy cooks will be able to relax as the appliance determines the type of rice chosen and how to cook it. Once the system becomes more popular, and more devices implement the OS, your fridge freezer could let you know when you're running low on orange juice, and show you the best bargains in your area for a restock.
Your washing machine could tell your TV when the load is done, giving you a notification without ever having to leave the sofa. Your microwave could scan your frozen meal and know when it's perfectly cooked, meaning frustrating under cooking or burning is a thing of the past. The oven could sense when it's been accidently left turned on, and be able to switch itself off meaning great advancements in safety. The possibilities are quite literally endless.
What's in it for Google? Well, Google loves targeted advertising, meaning the next time you're browsing you may see your favourite rice brand popping up more frequently, or the eggs you're running low on featuring as a reminder as you're social networking.
Predictions from the International Data Corporation suggest the possible market for these internet-based appliances could reach $2 trillion by 2015, meaning it is a very lucrative market indeed.
The International Consumer Electronics Show in Las Vegas saw an Android powered LG Smart ThinQ Refrigerator communicate and preheat an LG SmartOven. And this is just the beginning for integrating smart technology in to your home.
Whether consumers will really embrace the idea is yet to be seen. Considering the increase in popularity of smart devices such as mobile phones, tablet computers, smart TVs and electronic books, you can be certain the tech-savvy will embrace the new smart home devices; but will the average consumer? Eventually smart devices will overtake the traditional, but the demand is yet to be seen.
Mark Kelly of Appliances Direct explained what this could mean for them:
We're always keen to look into the future of appliances; the most recent popular developments have been the massive strides in induction technology with pans heating instantly while the surface remains cool to the touch, very safety focused but also a stylish looking product optimized for precision cooking.

We're also seeing an increase in designer cooker hoods which rise from the kitchen surface or have automatic touch controls. This is a massively positive step for appliances and we're keen to see how it will progress. We've already got visions of your fridge emailing you when you run out of milk or your eggs are about to go out of date, it will automatically add them to your shopping list or order them online for you. On a serious note though there are huge benefits to have linked appliances.

There are timing benefits when cooking, making sure the potatoes start cooking at the right time. You could also check how energy efficient your appliances are being or how much money they're costing to run. Most applications are made with safety, efficiency and ease in mind and we're looking forward to be at the front of the queue when the next generation of products hit the market.

All hail the digital kitchen!