This is a Sponsored post written by me on behalf of DISH for SocialSpark. All opinions are 100% mine.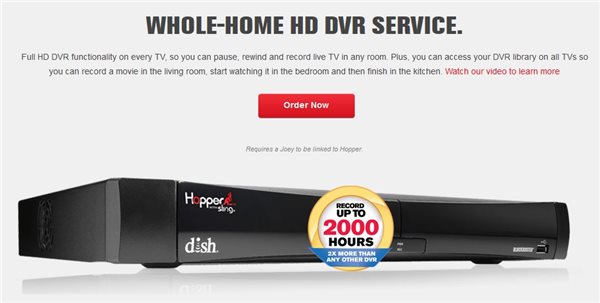 The only thing that ever annoys me whenever I watch a TV show, is the commercials. They feel like the greatest time wasters ever when you are watching TV (especially when it feels as if the commercials are longer than the actual show itself). Or how about the other common problem when a few members in your household fighting over which channel to watch? When sharing the same TV with a partner or with your kids, everyone has different needs and passion. Kids want cartoons, the hubby wants action movies, and so on. Often one has to admit defeat for the sake of a greater good in the family.
If you own the Hopper device from DISH (which gives you a full HD DVR functionality), then these 2 problems will go away in a snap.
DISH is a satellite TV provider (pay-TV) with 14 million subscribers and plenty of channels to watch. With the DISH Hopper device, included for free if you sign up for DISH, you can record up to 6 different shows in different channels simultaneously so everyone in the family can enjoy their favorite shows in their own leisure time. It also has a massive 2 TB of storage space to store up to 2,000 hours worth of TV shows or movies that you recorded earlier.
The AutoHop feature is an automatic skip feature that allows you to skip commercials (hooray!), though only available for playback of certain primetime shows on ABC, CBS, FOX, and NBC with PrimeTime Anytime feature. Still an awesome feature, nevertheless.
If you want to watch your favorite show on bed with your tablet or smartphone, you can. With the DISH ANYWHERE mobile app installed, you can watch your favorite TV channel, view your own recordings, and even schedule to record (through the wireless network at home). Should you want to get out of the house or going overseas for a couple of weeks, you can store all your recorded shows offline on your beloved iPad (Hopper Transfers feature). You can then watch them in your hotel room or in-flight.

Dish packages starting at $24.99 (For 12 months with 24 month commitment. Restrictions Apply).
Learn more about the Hopper | Like DISH on Facebook | Follow DISH on Twitter