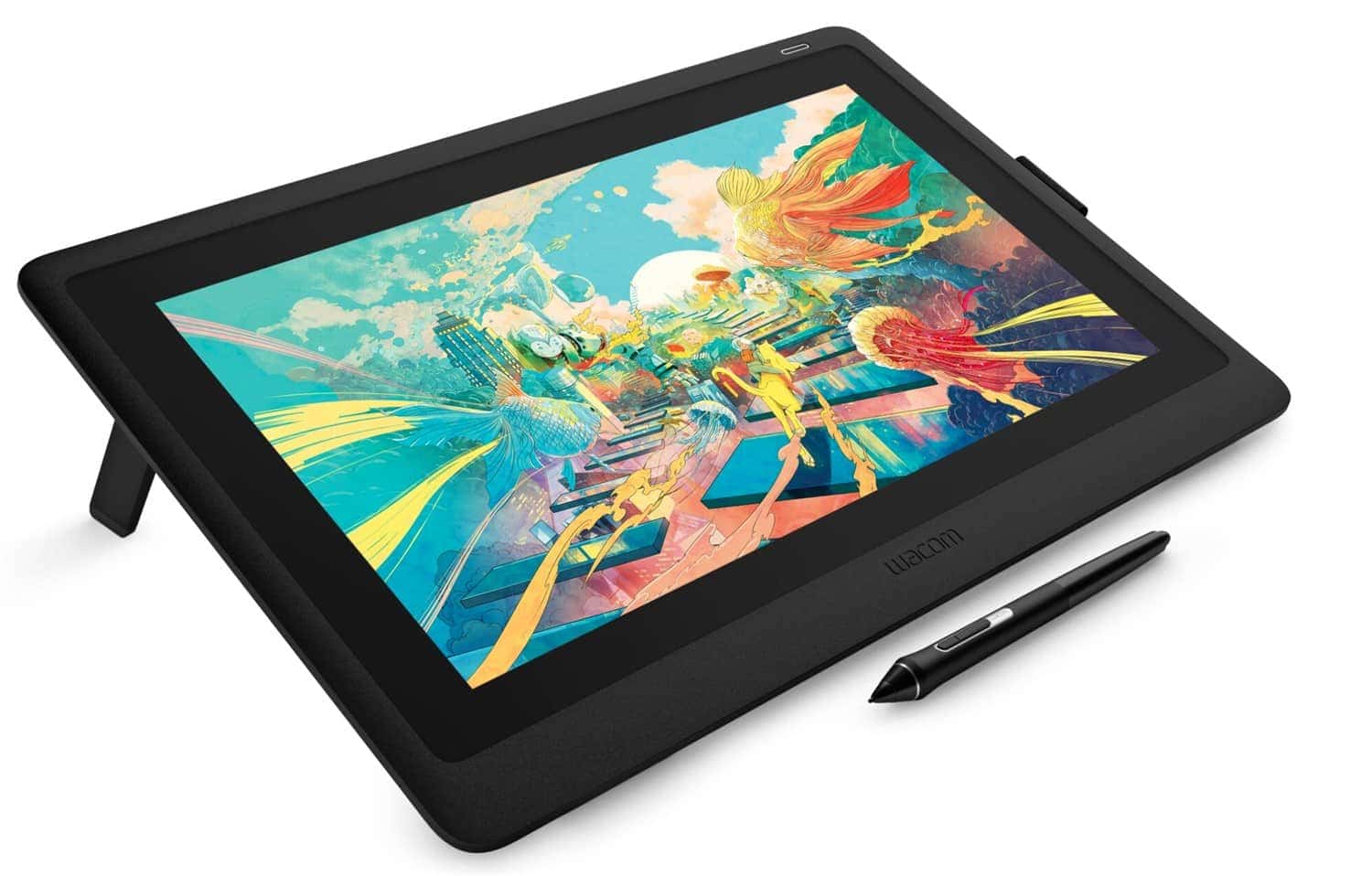 I've known Wacom back when printers were still printing in dot matrix (some of you weren't even born or know what a dot matrix printer is). Their focus was heavy in creating graphic tablets (and related products) for the creative and professional minds during these past 35 years.
The latest Wacom Cintiq 16 comes with Wacom's Pro Pen 2 technology, a professional grade pen technology at an entry-level price, perfect for students and emerging professionals or artists.
The technology provides 8,192 levels of pressure sensitivity, which is more superior than the Microsoft Surface Pen. And you do not need to charge the pen (i.e it doesn't run on power), thanks to Wacom's Electro Magnetic Resonance (EMR) technology.
The Cintiq 16 is a 15.6″ tablet with 1920 x 1080 full HD display (72% NTSC colour) with a hardened cover glass and anti-glare treatment.
Wacom Cintiq 16 is perfect for illustration, graphic design, photo retouching and layout design. It works on both PC & Mac, and supports many pressure-sensitive apps from major creative brands like Adobe, Autodesk, Pixologic,Celsys, Corel and The Foundry.
For casual note takers, I'd recommend Wacom Bamboo Slate (which I reviewed back in 2017) that I use every now and then to write notes or when I need to sketch some ideas on paper, yet available digitally on my Evernote.
Wacom Cintiq 16 is available for purchase at AU$899.