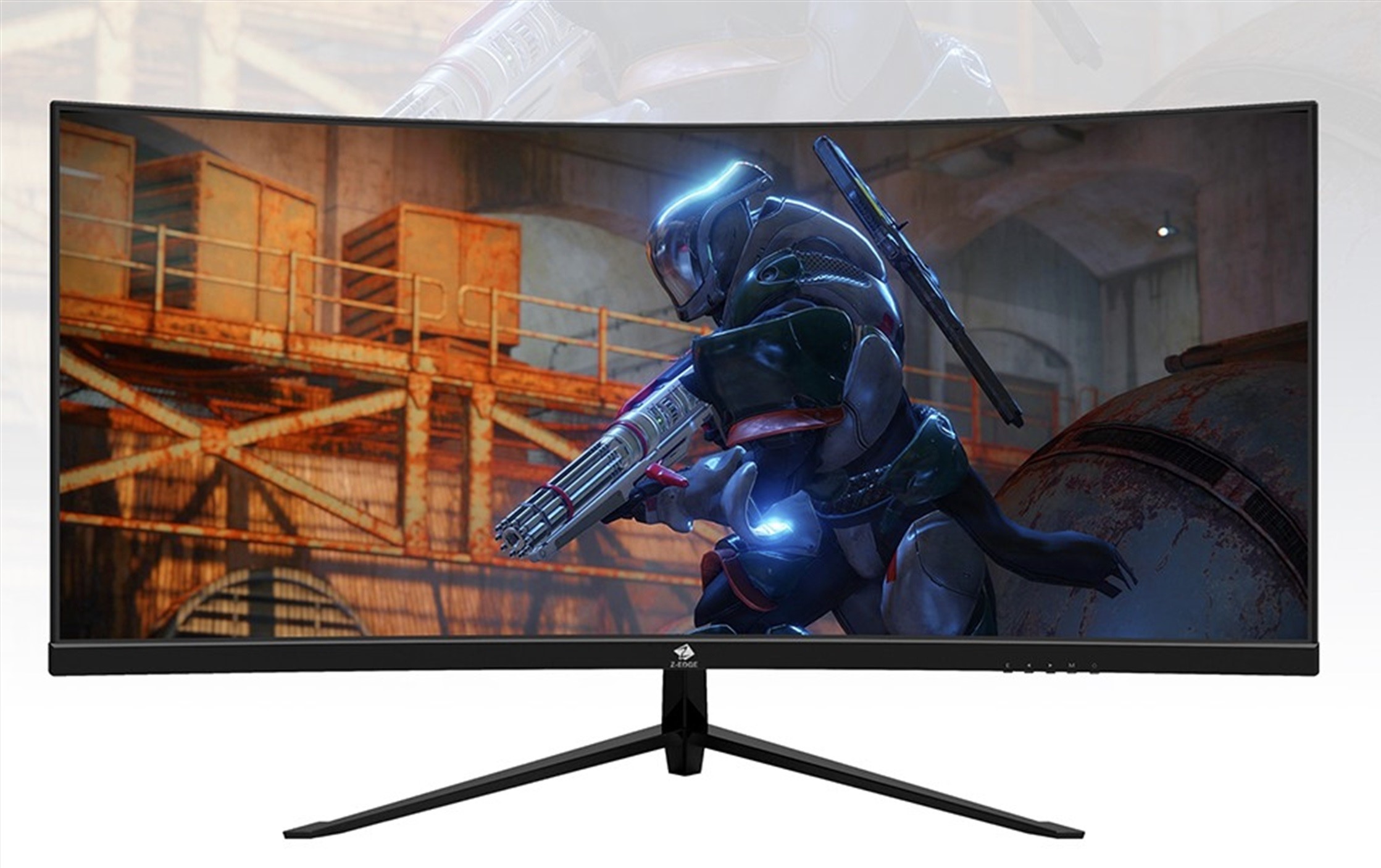 One of the highly-sought criteria for a gaming monitor is high refresh rate. While most gamers should be happy with 120Hz or 144Hz refresh rate, there are other gaming monitors offering higher ones. The second criteria is of course a fast response rate as well. The monitor I'm using at the moment has a 5ms response rate and while that is acceptable so far, 1ms is definitely the golden standard for a gaming monitor – especially if you are playing first person shooter games like Valorant, CS: Source, or Overwatch a lot.
The Z-Edge UG30 is a 30″ gaming monitor with 200Hz refresh rate and 1ms response rate, which is very good. These specs will dramatically reduce ghosting and any laggy-feel while you play your favourite games.
Plus, it also has a curved design and while it's not crucial in a sense to have one, it definitely adds more immersion into your gaming and movie watching experience. Since you are sitting close to the monitor, you'll feel the immersion even more. With an ultra-slim bezel design, you can combine two monitors side by side seamlessly.
The Z-Edge UG30 has a Full HD 2560×1080 resolution and while that is not 2K or 4K, this means it will be less taxing to your graphics card. If you don't have the latest and greatest graphic card in your PC build, the native 1080p resolution can give you very high fps in most games, completely eliminating stutters while you play. It also supports HDR with 3000:1 contrast ratio, and 21:9 aspect ratio.
There's a cool RGB backlight too which will reflect onto the wall behind the monitor and the colours can also be changed. If you want to hang the monitor onto the wall, you also can. It has a VESA mount 100*100mm for easy mounting and installation, and obviously, the monitor can be tilted to get an optimum angle of view.
Connectivity wise, the monitor offers 2x HDMI ports, 1x DisplayPort, USB, and Audio out.
Z-Edge UG30 can be purchased over at Geek Buying for a retail price of $388.99. However, feel free to use our coupon code NNNcravUG30 which will bring the price down to $288.99.