Note: This is a guest post written by GadgetFlow

What's not to like about social media? After all, you can use platforms like Instagram and Facebook to share your highlights with family and friends across the globe. However, we seem to be missing something. The days of looking at physical pictures with loved ones and recollecting the memories are quickly becoming a thing of the past. In fact, most of us don't even think about such activities these days.
Luckily, the latest HP Sprocket printers are bringing it all back, with pocket-friendly devices that print small photos that are ideal for sharing in real life.
Print photos on the go
Media is primarily digitalised these days, but physical forms of media are making a come back. In fact, the trend has made an appearance in every technology niche to appeal to the generation who didn't use film and vinyl cameras.
Even though the HP Sprocket printer isn't the first of its kind, it is undoubtedly one of the most compact and user-friendly. Weighing just six ounces, the basic version is even lighter than most smartphones.
To use the printer, simply connect it to your phone via Bluetooth and insert paper. Using ZINK printing technology, the Sprocket doesn't require any ink cartridges.
The sprightly HP Sprocket app allows you to print images straight from your social media profiles. You can also use the app to edit your photos with fun stickers and filters.
The Sprocket works its magic once you press the print button on the screen. In around 42 seconds, you'll have a colourful 2×3″ print in your hand. There's also sticky-backed photo paper available if you want to use the images for decoration.
It's important to note that the prints are about the size of a credit card, so they are on the smaller side. While the Sprocket does cost more than standard inkjet printers, it also offers quality and portability.
When size matters
If you don't mind carrying a bit more, the bigger Sprocket Plus provides 30% larger prints. Aside from offering 2.3 x 3.4 inch prints, the Plus model and standard model are almost identical.
But, portable printing doesn't end there. The Sprocket 2-in-1 basically sticks a digital camera onto the Sprocket printers, giving you an instant camera.
Even though your DSLR offers better image quality, the Sprocket 2-in-1 makes it easy to capture and share pictures without even taking out your phone. It's also easy to share the images online.
Happy snapping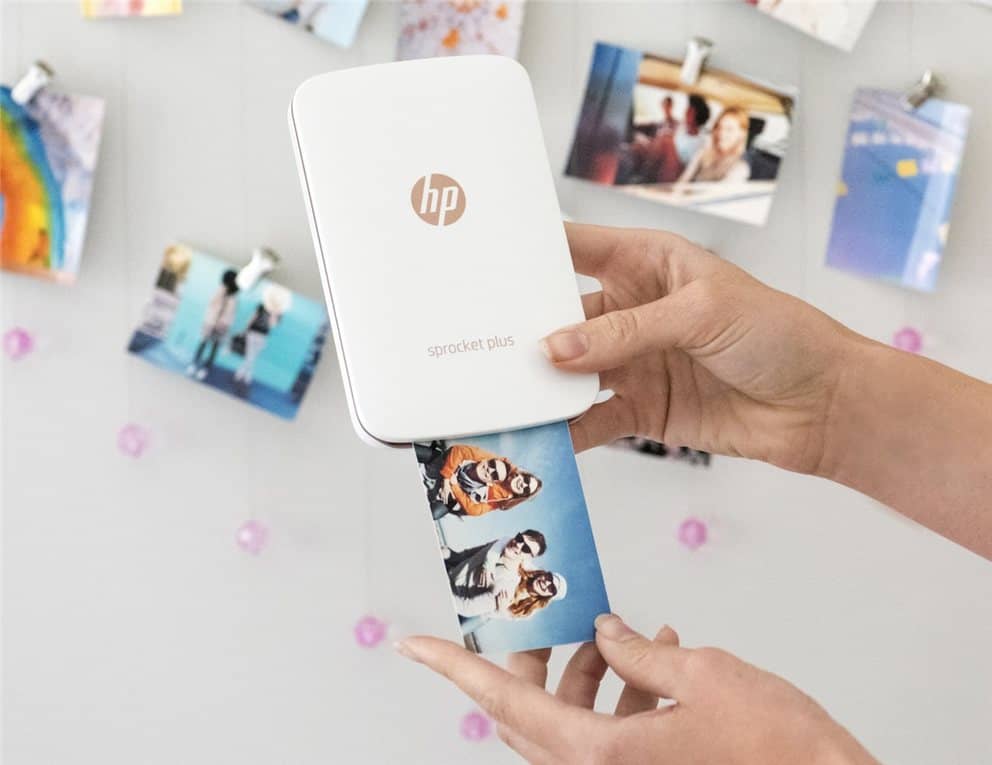 Home printers are generally on the tedious side, so the HP Sprocket is a welcomed alternative. Plus, you can unleash your creativity with the app.
Minor tweaks
The print quality is still something that could be better with the Sprocket. While it's suitable for quick snaps, it might not be enough for phone photographers who are serious about the end result.
Make sure to check our other editor's review on the HP Sprocket as well.
Note: This guest post is written by Gadget Flow