Wow. Not only is Snapjoy more beautiful than ever, the free storage bonuses are really generous. http://t.co/dPYYs8j9 http://t.co/0EXEUpsQ

— Luke Hopewell (@lukehopewell) October 5, 2012
When I first saw a tweet from Luke Hopewell, a Gizmodo editor, I was thinking "Hm..not another social media thingie.. haven't we had enough of this?". However, the promise of an easy way to store and share all your photos from different online services intrigued me.
After doing some research a little bit, I've found that many bloggers and writers praised Snapjoy as something that is done right. Without hesitations, I signed up for Snapjoy. Hey, another one to sign up? Why not.
By signing up to Snapjoy, you'll automatically get 5GB space to store your photos for free (I had to sign up to actually find out about this information). You obviously can get more if you pay for the service later but you can also earn a few hundreds of MBs by linking your other online photo services account (such as Flickr or Picasa), social media (Twitter), and referring to friends like Dropbox.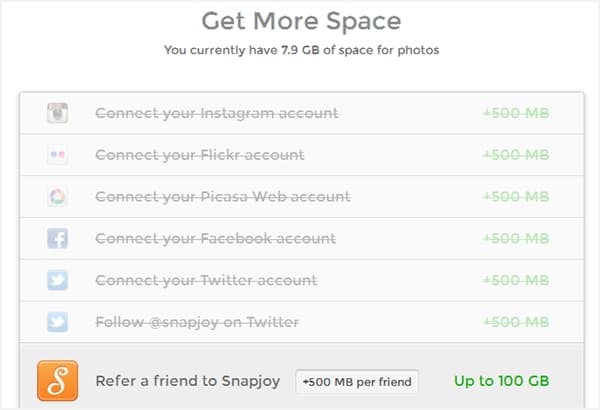 Uploading photos can be done by selecting multiple files at a time from your computer or use the their software called "Shoebox" which can be installed in both Windows and Mac. I haven't tried the software yet but I hope that it has a syncing feature so everytime I add new photos into "My Pictures" folder, they are automatically synced.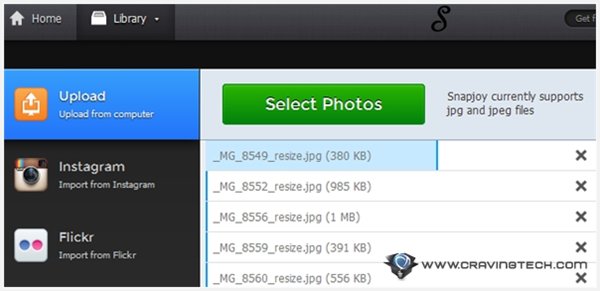 You can also import automatically from your Instagram, Flickr, and a few other online albums (unfortunately, Facebook is nowhere to be seen).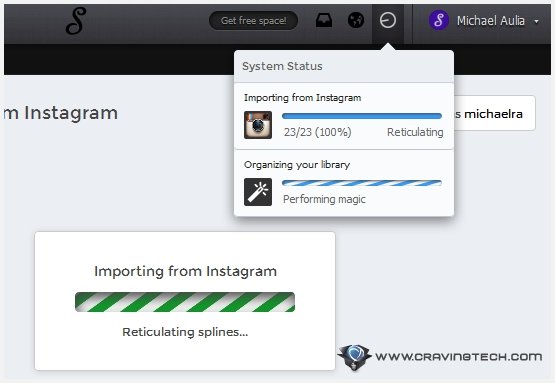 Snapjoy Home Screen:
Snapjoy automatically arranges your photos based on when the photos were taken (using the EXIF time data), which is awesome as I like to organise my photos based on the year they were taken (album-folders-based kind of structure in my computer). And if you haven't been a good man/woman by organising your current photos, Snapjoy can help you out here.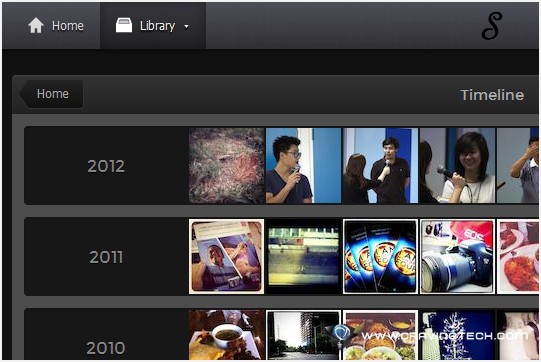 Thankfully, you can also create your own albums and assign these photos into different albums. An easier way to do this is to go to your "Latest imports" and move them to a new album after you import a new batch of photos.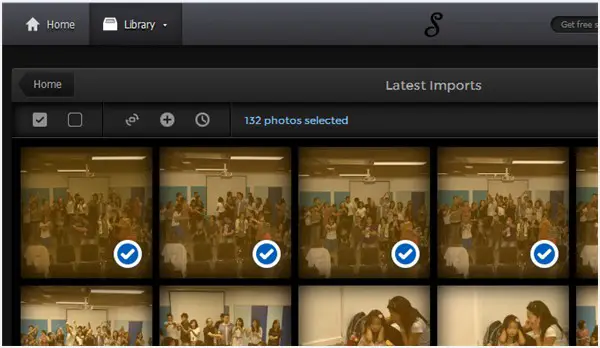 You can share your photos and also your albums easily from Snapjoy. You can either share them privately to specific people via email addresses, make them public, or get a link to share on social media and such. By default, every photo you upload will be private, so you are the only one who can see them.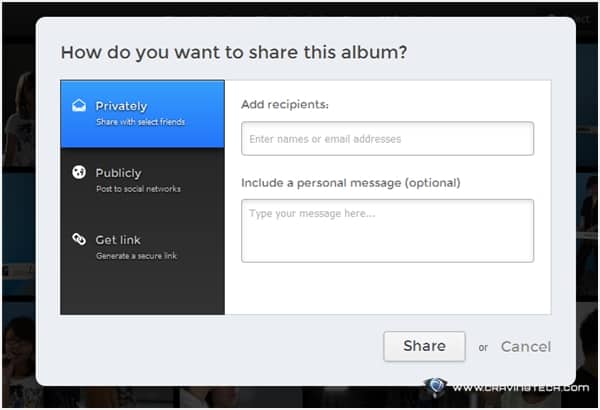 Public photos will look like this on your Profile: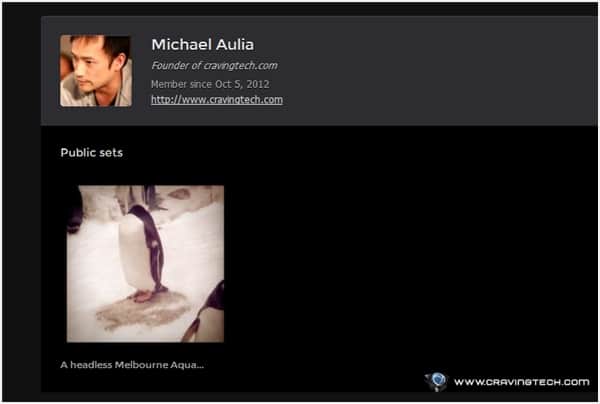 There is also an Archive feature where you can export all your photos at Snapjoy and download them to your computer.
Overall, I really like Snapjoy and I'm sure that I'm barely scratching the surface here. Though I have my own automatic backup solution to an external hard drive, an online secondary backup is a joy. Snapjoy does not just backup your photos, but makes it even easier to view and share your photos anywhere you are. This way, even when you are away from the computer, you can still have access to your photos. Though you can do this with Dropbox, I prefer to keep my photos and documents separate – since photos can grow exponentially and I don't want them to take my Dropbox space away and auto-synced to my devices.
Sign up for Snapjoy now while it's under an open registration! You can always delete your photos and cancel the account if you don't like it.