Skullcandy is an American company based in Utah that specialises in headphones and earphones. Although they've been around since 2003, the Skullcandy Push Active wireless sports earbuds is my first Skullcandy product.
Since I like listening to music while exercising, these sports earbuds would be my ideal companion.
What's in the box?
Skullcandy Push Active True Wireless Sports Earbuds
Charging case
Ear gels (S, M, L)
USB-C charging cable
User guide
First impression
Firstly, the charging case feels sturdy and well-built in my hand, plus the sports earbuds' ear hook is elastic enough and fits comfortably in my ears.
The pairing process is pretty straightforward. When I took them out for the first time, the LED in both earbuds turned red, and they're ready to pair. Voila, they're then ready to use.
It's recommended to download the Skullcandy app on your App Store or Google Play so that you can enable voice commands, configure settings, access user guides, and get new features when they become available. The last feature is quite remarkable – just like Tesla cars, you'll get new features for free when they become available.
Cool features
Hands-free voice controls
44 hours total battery
Rapid charge: Get 2 hours in 10 minutes
IPS55 Sweat/water resistant
Update features with Skullcandy App
Auto power on/off
Stay aware mode
Find your earbuds (via Tile App)
Skull-IQ (i.e. trigger your phone camera to take a selfie, share audio with a friend)
Sound quality and comfort
I've been using these earbuds for listening to music and podcasts for jogging and I must admit they sound brilliant. The mids and highs are well-balanced, and the bass is adequate. There are four equaliser modes to choose from: Music, Podcast, Move, and Custom. 
They fit snugly in my ears so that I never worried about them falling off. 
Controls
There are two kinds of controls here (voice control and button control). With voice control, you can activate it with "Hey Skullcandy (command)", similar to most voice-activated controls. For instance, you can say "Hey Skullcandy, play" to play a song, or "Hey Skullcandy, pause". Other commands include: Next, Previous, Volume Up, Volume Down, Accept, and Reject. You can also activate the Stay Aware feature by saying "Hey Skullcandy, Stay-aware on". This is such a swift command so that you can quickly listen to your surroundings without having to remove the earbuds from your ears.
Button controls work just like other earbuds, by pressing one time or pressing two times. For example, press 1 time (either earbud) to play/pause, or answer/end a call; and press 2 times (right earbud) for volume up or (left earbud) for volume down. These controls feel intuitive enough if you're already used to wireless earbuds.
Battery
The battery life of these earbuds is great. They can last up to 44 hours in total (34 hours from the charging case, and 10 hours on their own). So far, I've only needed to charge them once.
Tech specs
Headphone Type: True Wireless In-Ear
Connection Type: Bluetooth 5.2
Impedance: 22 Ohms
Driver Diameter: 6 mm
Sound Pressure Level: 112 dB ± 3 dB
Frequency Response: 20Hz – 20KHz
Weight: 95 grams
Verdict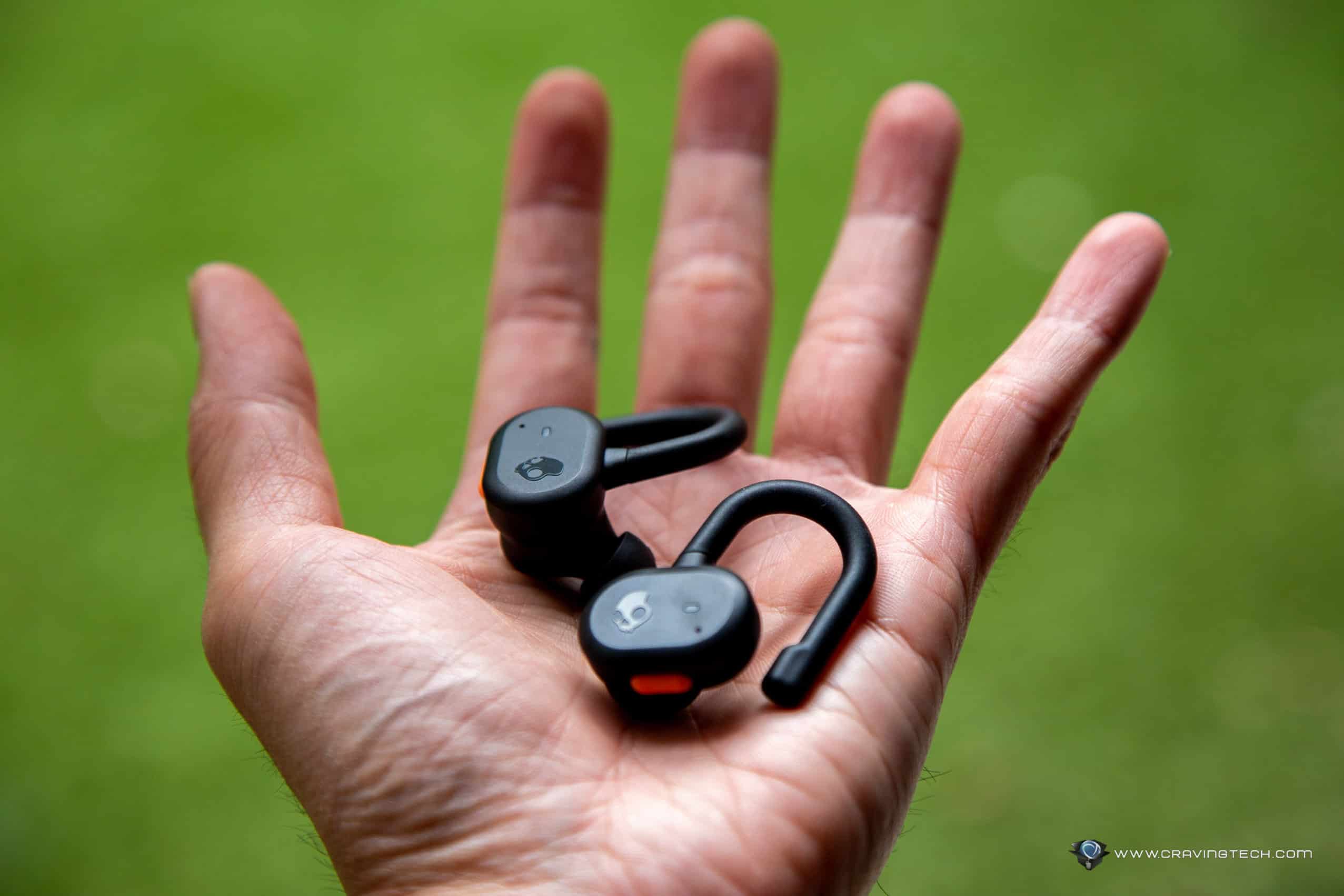 The Skullcandy Push Active Sports Earbuds are the perfect sports earbuds if you're in the market for a pair of comfortable sports earbuds with voice controls, great sound quality and packed with features.
They're available in 3 colours combination: Black/Orange, White/Blue and Navy/Green. You can get them online at the Skullcandy website for AU$179.95
Disclosure: Skullcandy Push Active Sports Earbuds review sample was supplied for reviewing