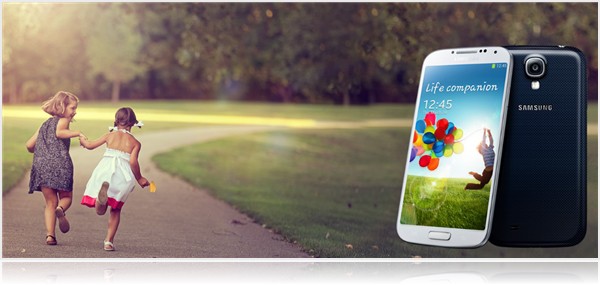 About a week ago, I received an official invitation to attend a Samsung GALAXY S4 launch in Sydney for Tuesday, 23rd of April. Will this be the official launch date of Samsung GALAXY S4 in  Australia? We'll keep you posted.
Samsung GALAXY S4 focuses on making lives more meaningful by bringing you closer to the things that you care about (your friends & families) and also making it easier to do so. An expanded screen means you can now see more, with the help of the beautiful Full HD Super AMOLED Display. It will also be pre-installed with many cool Samsung apps to help you get started. The built-in apps focus on convenience, fun, relationships, and care.
Daily life is more convenient
With Air View, you can hover on top of the screen with your finger (or hands) to interact; swipe pages or do a live preview of video thumbnails. With Smart Pause, your video will be paused momentarily when you are looking away from the screen. With Samsung WatchON, you can control your TV with its built-in infrared transmitter.
Life becomes more fun
Sharing is caring. Samsung has gone all the way to make it fun to share and interact with your friends. With the Group Play, you can share music with your friends and even transform each S4 into a "virtual speaker". Or if you are not the partying type, you can use Group Play to play multiplayer games on Wi-Fi or Bluetooth, and just have fun next to each other.
The camera's hardware and software have also been tweaked and enhanced with many new functionalities, such as being able to take dual shot (front and rear cameras at the same time) plus many other additional whistles and bells.
Relationships grow closer
ChatOn is a great app to do a video call with your colleague or a team mate; you can see each other while looking at a piece of document at the same time on the GALAXY S4. There is also the S Translator, an instant translator app.
Wellbeing is cared for
The S Health app monitors your health, tracks your calories (by manually selecting the food you eat and so on) so you can make adjustments to improve it.
If you haven't checked out Samsung GALAXY S4's official video, you can watch it below or find out more about Samsung GALAXY S4.
Note: Post sponsored by Samsung.