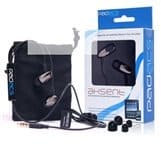 For some, Apple's earphones are good enough but some of us want something more, something better. The standard earphones are okay but the non-in-ear design and sound quality are not really up to my standard. If you are looking for something more, take a look at  PADACS Aksent earphones as an alternative.
PADACS Aksent earphones are fitted with in-ear cushions designed to block background noises and deliver a richer music experience on your iPod/iPad/iPhone.
PADACS Aksent packaging includes:
Aksent high definition stereo earphones
3 sets foam ear cushions (S/M/L) for custom fit
Carry pouch
The earphones are using non standard ear cushions – it's thicker and more solid compared to standard in-ear earphones.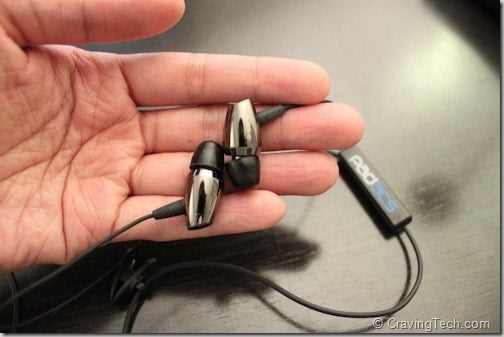 According to Aksent's product page, these cushions mould to the ear canal to deliver a more solid sound, reducing a lot of background noises. This is true because when I use the earphones while walking to work, it suppresses traffic noises quite well. I just wish they include an "XS" cushion size though as I find that even with the S size, I have to really force the cushions to go deeper into my tiny ear canals.
PADACS Aksent earphones are not just for listening to music though. It includes a microphone so you can take and make calls with it. There is also a volume control using a slider that is easily accessible on the cable.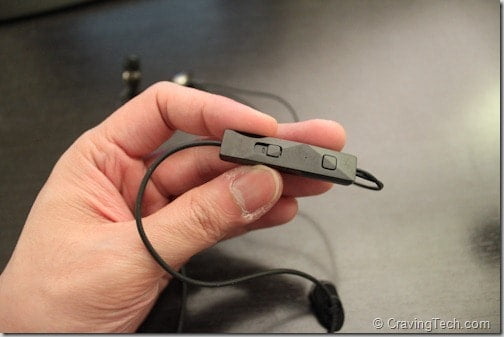 There is also a clip holder so you can clip the earphones on your shirt while you go jogging or on the move – keep the cables tidy and all that.
As for the listening experience, PADACS Aksent delivers a richer music experience, compared to the standard earphones from Apple. The bass can also be heard quite well and deep, even without turning any equalizer on. Voices from podcasts sound clear too and thanks to the fitting in-ear design, no sound seems to leak out.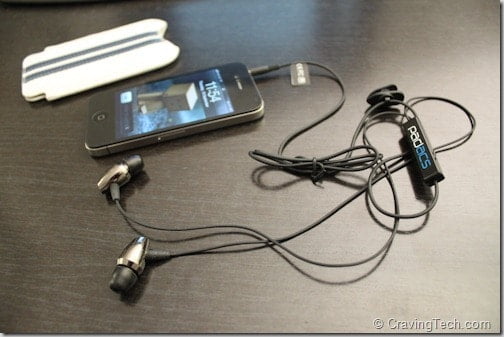 PADACS Aksent earphones do not have all the bells and whistles like a noise cancelling feature, advance playback controls, or an LCD display, but instead focusing on delivering a better music experience. PADACS Aksent is also very light, compared to my noise cancelling earphones. There is also a travelling pouch included, so you can always carry it in your travel bag when necessary.
PADACS Aksent High-Definition In-Ear Earphones
Note: Sample unit was provided for the post