Note: This is a guest post written by Jeeva Shanmugam
The most recent version of Samsung's One UI for its Android devices is version 5.0. It was introduced in 2022 and comes with new features including enhanced privacy controls, a redesigned look, and compatibility with the newest version of Android 13.
One UI 5.0 is built with features including a customized home screen and an emphasis on minimalist design in order to be simple to use and intuitive.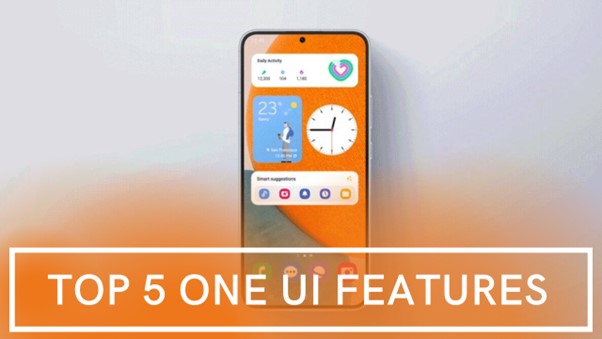 Personalization is highly powerful in One UI 5. It simplifies your life by enabling quick task completion across all of your Galaxy devices, which makes doing daily activities simple. Use the tips of your fingers to personalize your Galaxy experience and make it a reflection of who you are.
Samsung officially announced a variety of new lock screen features in One UI 5. You may change shortcuts, the clock's look, the way alerts are shown, and your lock screen wallpaper from the lock screen. Press and hold anywhere on the lock screen to bring up the editor. After many days of using One U 5.0 on my Samsung phone, I have shared my favorite One UI features that help me in my day-to-day life.
Top One UI 5.0 Features
1. Voice Focus in One UI 5.0
The Voice Focus feature in One UI 5.0, which enables the listener to fully focus on the conversation even when the caller is in a noisy environment, is one of my favorite features. This feature also provides speech enhancement for crystal-clear caller listening.
Samsung smartphone owners may now benefit from enhanced, noise-free calling. According to a source, the Voice Focus feature enables the listener to hear the call well even when the user is in a noisy environment.
2. Smart WiFi in One UI 5.0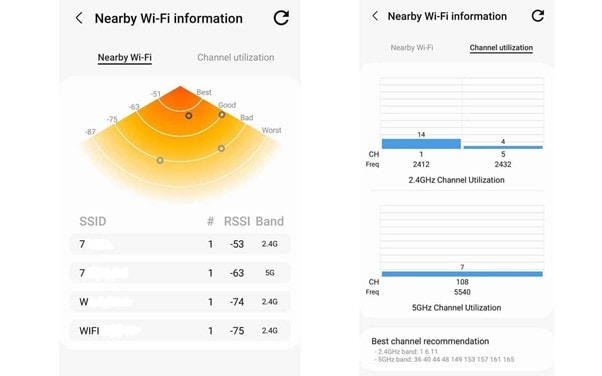 With One UI 5.0, a new enlarged overflow option dubbed "Intelligent Wi-Fi" hides a Wi-Fi Developer menu. When the "Intelligent Wi-Fi" menu part is repeatedly touched, a "Wi-Fi developer options" menu that provides thorough connectivity information, including band information and Wi-Fi overlap as well as many other items, is introduced.
You now have access to particular network-specific options as well as precise connection statistics like your link speed and channel usage in percent. A helpful new "Nearby Wi-Fi" information page is also available, which lists all Wi-Fi networks along with their bands and coverage capabilities.
3. Visual Customization In One UI 5.0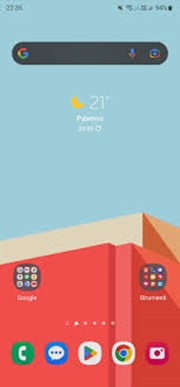 With One UI 5.0, the OS's style and wallpaper areas have been enhanced. Samsung customers may now choose from a wide variety of wallpaper colors using the color picker swatch. Since last year, there are now 8 dynamic themes dependent on your backdrop, up from 6 previously. All of Samsung's default applications come with themes, and many of Google's first-party apps match your device's Color Palette options.
Throughout the One UI beta, Google's monotone-themed icons have progressively been included in Samsung's iconography. As part of the expanded Dynamic Color choices now offered in One UI, new icons may be personalized with the complete release of Android 13 for Samsung smartphones.
4. New Notification Panel in One UI 5.0
Numerous aesthetic changes have been made to the notification shade, including larger app icons and more space between incoming notifications. When pressing and holding any notification, the panel has been modified to make it possible for a wider range of options to be entered to access per-app settings.
The "Deliver quietly" option appears to have been removed. One cosmetic change made here is the usage of rounded M3 buttons to draw attention to the docked "Notification settings" and "Clear" functions.
As a consequence, sorting through various app alerts is made much easier. Additionally, because the icons now stack below one another, a pleasing effect is produced when you receive a series of notifications from a single app.
Due to the wider space between them, the One UI 5 notification bubbles now feel more different from one another. The notification settings and clear choices are now housed in a circular box that is independent of the bars.
5. Widgets in One UI 5.0
One UI 4 was the only version to include the stacking widgets known as Smart widgets. However, One UI 5 provides an improvement in the form of easily stacking widgets (much like iOS). Now you don't even need to use the widgets menu to add a smart widget; you can simply drag and drop a widget of a similar size over another widget and it will get stacked.
Furthermore, One UI 5 makes it simple to alter this stack by pressing and holding it while including or eliminating widgets. A smart stack may be expanded with additional device applications that help with home screen widgets. The approach has also changed. Instead of creating a "Smart Widget," you may just long-press any widget and add to it using the "Edit stack" option.
Final Phases
One UI 5.0 is a significant update that gives Samsung smartphones a variety of new features and enhancements. For anybody trying to get the most out of their Samsung device, One UI 5.0 is a fantastic option thanks to its updated appearance and improved privacy and security features.
These are 5 of my favorite One UI 5.0 Features that I find useful and interesting. Kindly share the article with your Samsung fan friends and let them know about the Samsung One UI 5.0 features.