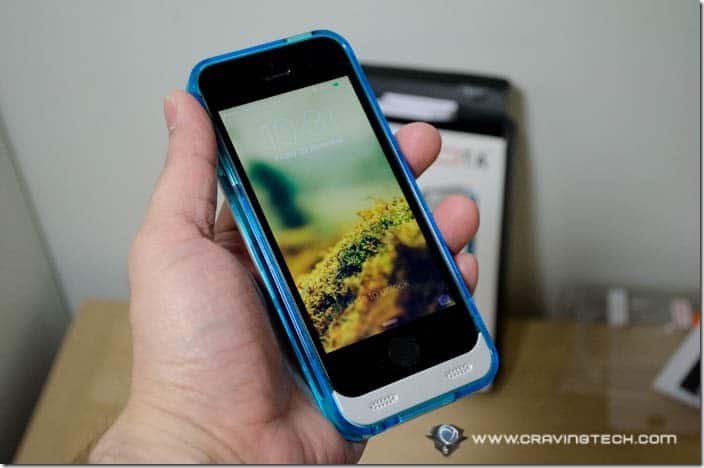 MOTA Extended Battery Case iPhone 5/5S Review – Whether you are having a busy day in the office making calls and replying emails on your iPhone 5/5s, or having too much fun playing graphic intensive games, your iPhone batteries can go flat before you know it.
If you don't want to carry a bulky portable charger around, there is always a way. A case with built-in battery, for example, can be the better solution. The Extended Battery Case from MOTA doubles the battery life of your iPhone 5/5s, without adding too much bulk.
With a slim-profile design, the MOTA Extended Battery Case is easy to carry, even inside my pants' pocket. It consists of 2 parts: a plastic frame (like a bumper case) and a heavier shell with the internal battery and Lightning connector.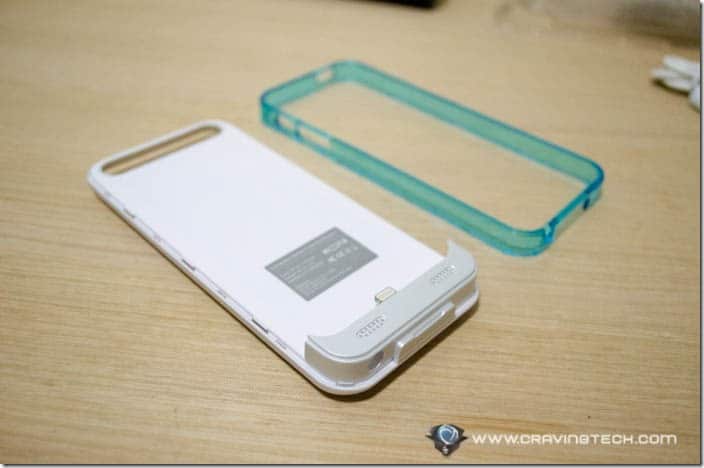 You simply plug your iPhone 5/5s into the Lightning connector (which is MFi, certified by Apple) and then lock it with the frame. Once locked within the frame, the iPhone will sit sturdily inside, protected from bumps and scratches.
Though the case has the right cut-offs for cameras, buttons, and ports, it does add a few minor annoyances. For example, it takes a bit more effort (angle) to press the iPhone's power button, due to the frame's thickness.
If you like to plug an earphone or headphone into your phone, you may need to use the included headphone adapter (depends on your earphone/headphone connector). That becomes another extra thing for you to carry.
Unlike a few other battery cases, the MOTA Extended Battery Case will not auto-charge your iPhone. A button will need to be pressed for a couple of seconds (which avoids accidental presses) if you want to start charging your iPhone 5/5 through the case's battery.
While charging, you can press the same button once to find out how much battery you have left on the case. It looks like you cannot do this when you are not charging the phone though.
The case is equipped with a 2,400 mAh battery (an iPhone 5 has 1,440 mAh and an iPhone 5s has 1,560 mAh) – which technically means you can fully charge your iPhone 5/5 with the case, and a bit more. In my experience, it charges fast, as fast as plugging your iPhone into a computer's USB slot, which is a plus. MOTA Extended Battery Case charges my iPhone 5s in about 1%/minute rate. The battery case is charged via micro USB.
There is also a bonus feature (or at least, I never see this being incorporated into a battery case): a kickstand. Watching a video or doing FaceTime with friends is now easier because you don't need to hold the phone with hands continuously. Plus, if you are having too much fun watching videos, you can always get that extra juice from the battery at the same time when you need it.
Disclosure: MOTA Extended Battery Case for iPhone 5/5S review sample was sponsored for the review. All opinions are 100% mine