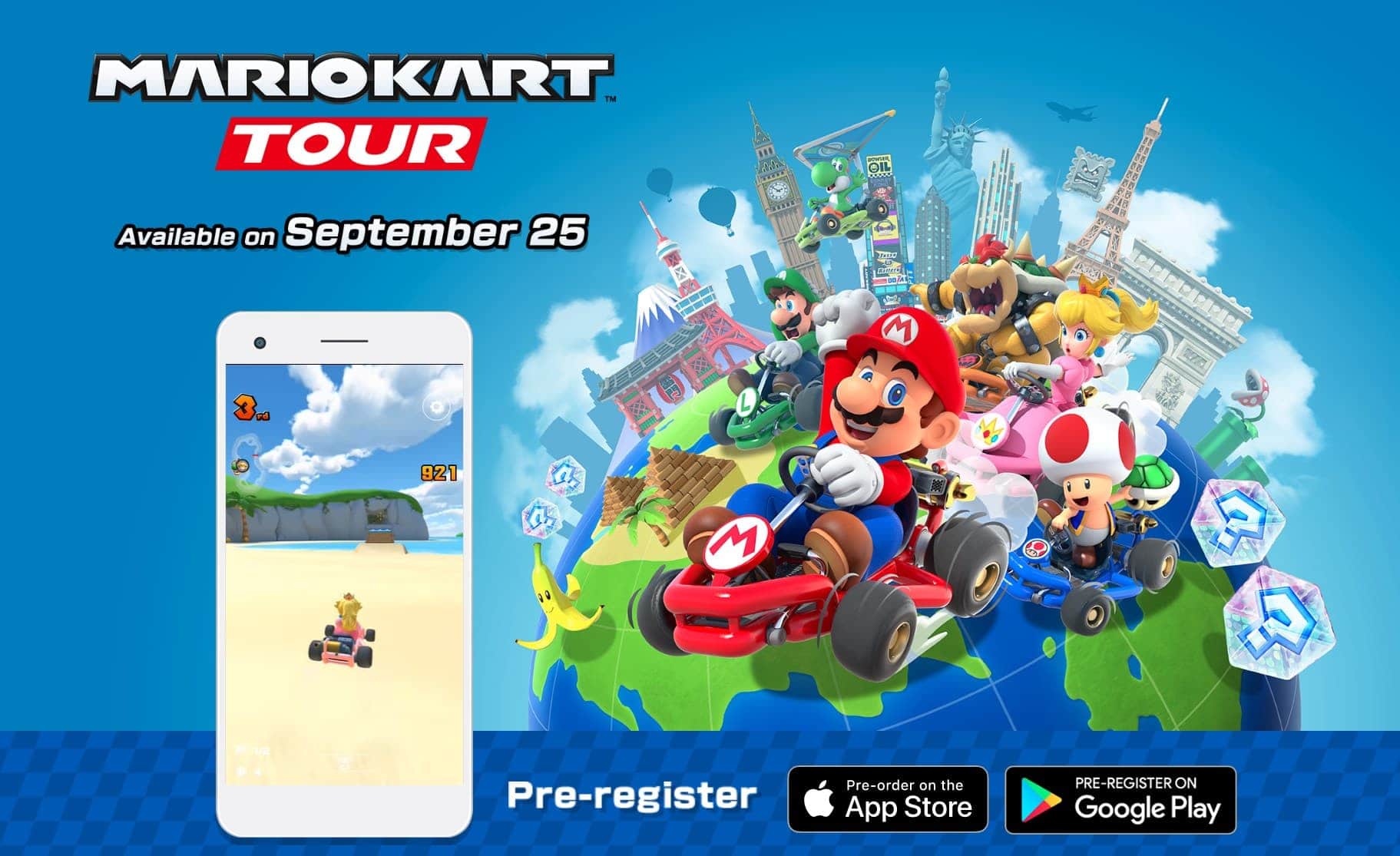 Still loving the Mario Kart 8 Deluxe on the Nintendo Switch? There's an even better news because soon, you'll be able to play Mario Kart on your smartphone too!
Mario Kart Tour is Nintendo's newest Mario Kart game, designed specifically for the mobile platform. It's a completely new game, so it's not just a direct port of Mario Kart 8 Deluxe.
There will be different courses to race on, like the Mario Kart classic courses, new courses, and City courses which are going be special event courses. Characters, gliders, and karts will also be unlocked as you play.
The good news is that Mario Kart Tour is free-to-start and will be available to download for iOS and Android devices beginning 25th September 2019. A Nintendo account is required but it's free to register as well.
"Free to start" does sound like there will paid elements in the game but we are hoping there are just cosmetics and the game is not a pay-to-win game.
Mario Kart Tour Gameplay:
Excited and can't wait? You can pre-register now at App Store or Google Play Store.