LASER has revealed its range of portable power stations branded NRGVault. You've probably known LASER here by their smart home devices (through their CONNECT SmartHome range) like their $10 smart bulbs.
The range consists of two inaugural models: the PV500, with a 288Wh capacity, and the PV1500, with a 1228Wh capacity. NRGVault aims to provide Australians with compact, simple-to-use, powerful, safe, and affordable portable power stations that offer flexible charging options to power multiple devices.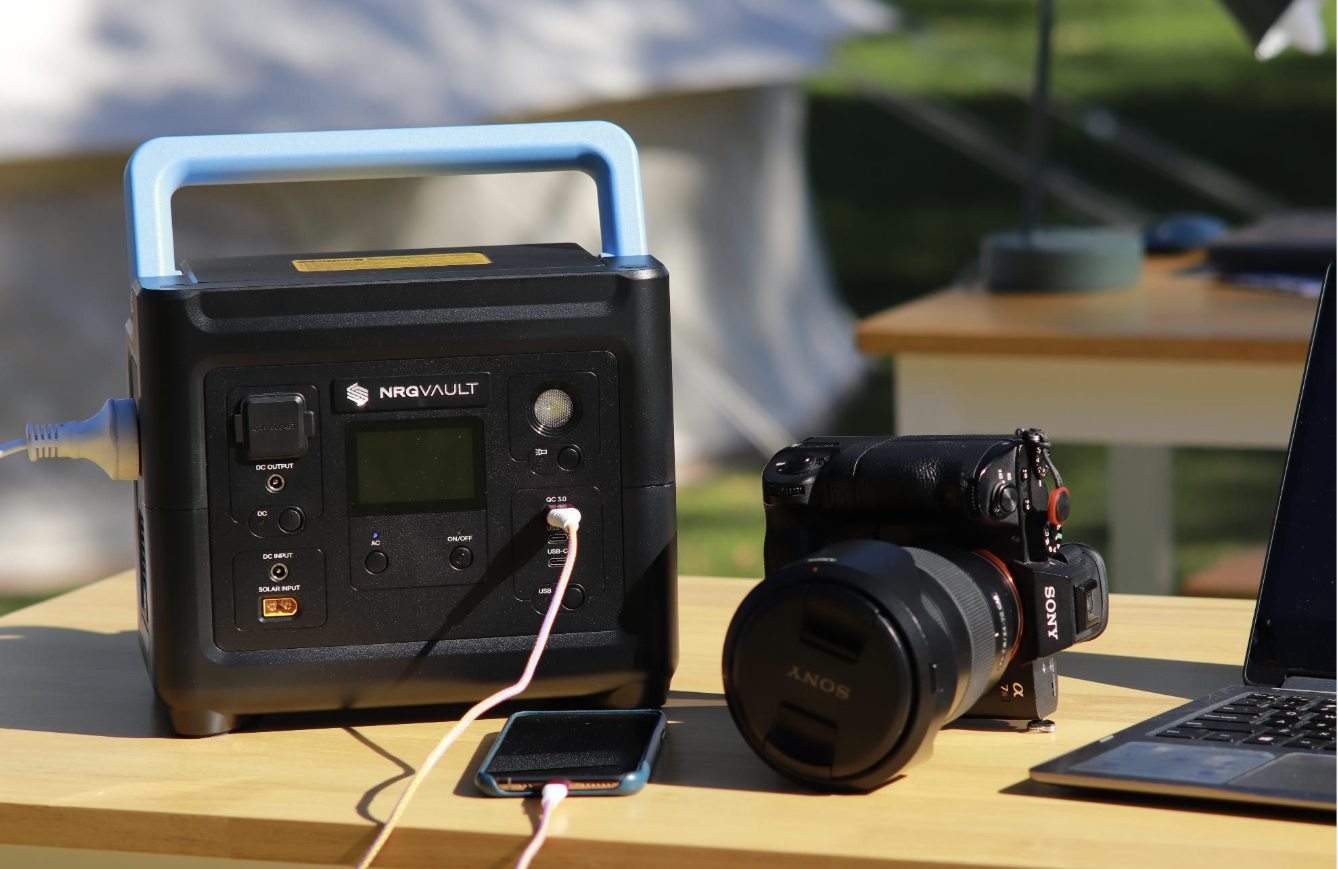 NRGVault's portable power stations provide numerous benefits for indoor and outdoor use, at home or on-the-go. They are portable and lighter than previous generations of mobile power, making them an excellent accessory for camping trips, where they can power lighting, mini-fridges, portable speakers, bug zappers, and even coffee makers. Road trippers can connect a portable fridge to keep drinks chilled and power devices to keep children entertained, while caravanning enthusiasts can use a portable power station to supplement existing built-in power. This allows them to take coffee machines, music, fans, and lighting outside the caravan as they set up camp for the evening.
Tradespeople and DIYers will benefit from enough power to keep a small worksite going, including charging cordless tools, running powered tools, keeping the lights on, and charging phones and laptops.
Moreover, the NRGVault range can provide home backup in the event of a blackout, keeping home fridges going, lights on, powering TVs, phones, laptops, and even keeping the internet on.
The NRGVault PV500 weighs just 3.8kgs and has 2 x AC outputs, 3 x USB ports, and a car socket. It is ideal for charging laptops, mobile devices, and small appliances. It can charge a mini-fridge, TV, or MacBook Pro for four hours or charge an iPhone or drone 17 times over. Meanwhile, the PV1500 weighs 15.8kgs and has 4 x AC outputs, 6 x USB ports, and a car socket. It is ideal for power backup, light power tools, and more. It can keep an electric drill going for three hours, a CPAP machine going for 22 hours, a mini-fridge for 18 hours, and charge an iPhone or drone 74 times over.
The NRGVault range is powered by a LiFePo4 Battery, the safest battery type in use. It can charge to 85% in under 90 minutes via a wall socket charge and lasts up to five times longer than lithium-ion batteries .These batteries come with a variety of safety features built-in, including thermal protection, short circuit protection, overcharge and over-discharge protection, and overcurrent and overvoltage protection. The range comes with a standard three-year warranty.
Australia Pricing And Availability
The NRGVault PV500 (288Wh capacity) has an RRP of AU$599.95
The NRGVault PV1500 (1228Wh capacity) has an RRP of AU$1,799.95