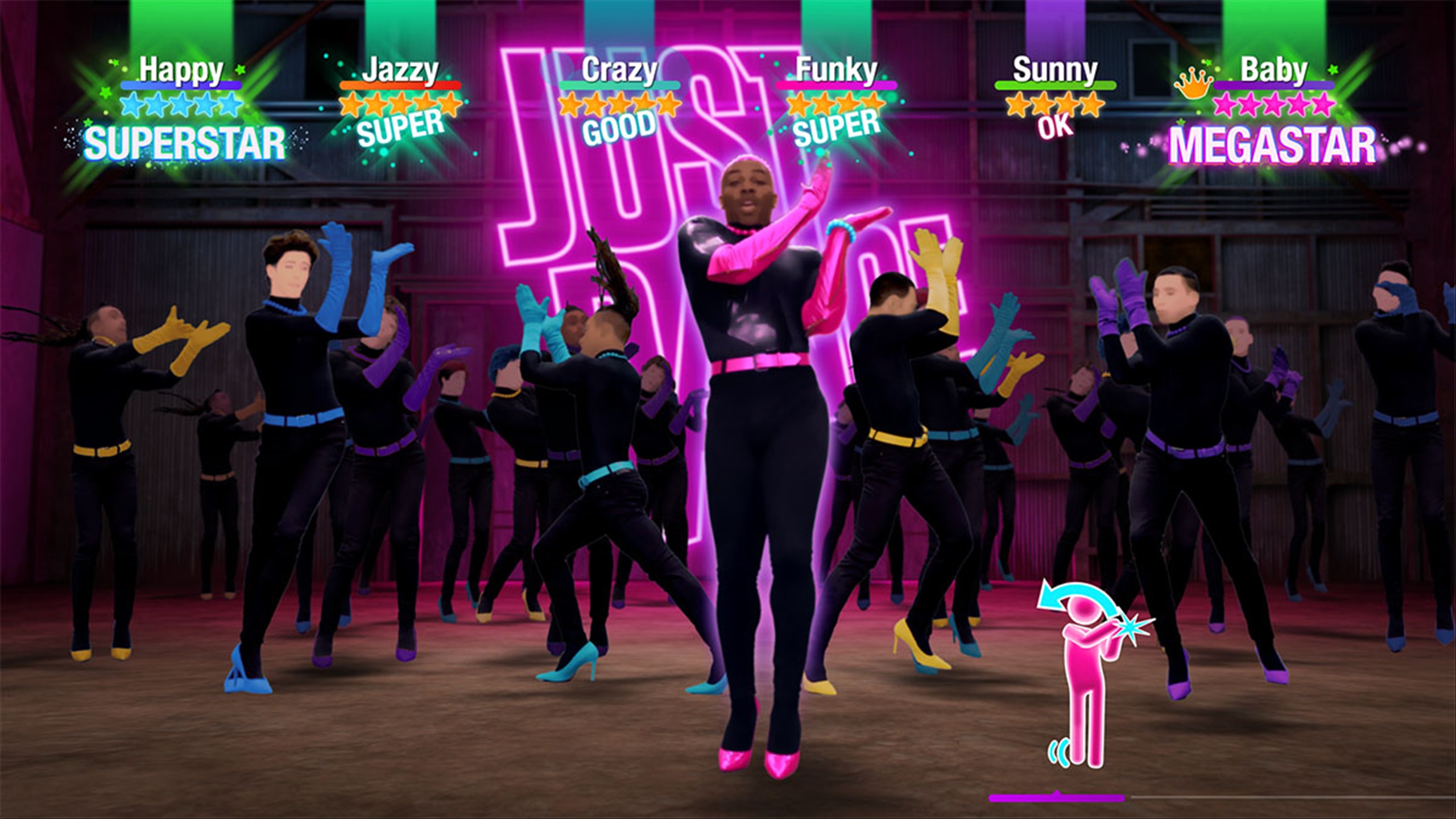 Note: This is a guest post written by Emma Crameri
Just Dance is a surprisingly fun and energetic way to exercise at home.
Did you know Just Dance is the number one music video game franchise of all time?
With an unlimited edition, you'll have access to more than 700 songs. It's an amazing dance-on-demand streaming service.
You'll learn authentic dance moves- often the ones that might appear in the original music video. Sometimes you can select the character who's you follow along. As the song progresses, you'll be rewarded with points, compliments and feedback. If you're a little competitive, then you may find yourself wanting to improve on your last score.
You can dance in the classic Just Dance game mode which includes a kid's version, sweat mode (burn calories) and co-op mode. You can compete against other players in the multiplayer dance party and dance battles.
Just Dance was originally a Nintendo Wii exclusive, but with popularity it has moved to all of the other major consoles. This year, you can look forward to exclusive collaborations with Todrick Hall, TikTok phenomenon, Ayo and Teo, the talented dancers from the 1M studio and K/DA.
After downloading the app to your burner phone, just hold it in your hand so it can detect your movements. Then find a song you'd like to dance to and follow the moves shown on your television.
The Just Dance Controller app uses phone scoring technology and allows up to six players to join in. You can download it for free on iOS and Android™.
I danced along to Sia's Chandelier, Justin Timberlake's Rock Your Body, Katy Perry's Last Friday Night, Billy Eilish's Happier than Ever, Taylor Swift's Love Story and more. 
I was surprised how easy it was to score well on some of my favourite songs. (Perhaps all those years of following an aerobics instructor have helped). Depending on the song you select, the moves can be slow and easy, or fast at tempo with complex choreography.
---
Just Dance a great dancing-on-demand game with on-trend music and moves, with lots of advanced technology behind the scenes. 
Just Dance 2022 will offer a Digital Deluxe Edition and Ultimate Digital Edition on all platforms. Available on Nintendo Switch™ system, PlayStation®4, PlayStation®5, Xbox One, and Xbox Series X|S consoles.
For more information about Just Dance 2022, the Just Dance Controller App or Just Dance Unlimited, please visit justdancegame.com. Follow Just Dance on Twitter @justdancegame and use hashtag #JustDance2022 #JustDanceItOut
About Just Dance Controller App
The free Just Dance Controller App enables players to use their smartphone to play the game without any peripherals or added console cameras. The app transforms the player's smartphone into a motion sensor that tracks the accuracy of their moves and allows them to navigate through the game.
About Ubisoft
Ubisoft is a creator of worlds, committed to enriching players' lives with original and memorable entertainment experiences. Ubisoft's global teams create and develop a deep and diverse portfolio of games, featuring brands such as Assassin's Creed®, Brawlhalla®, For Honor®, Far Cry®, Tom Clancy's Ghost Recon®, Just Dance®, Rabbids, Tom Clancy's Rainbow Six®, The Crew®, Tom Clancy's The Division® and Watch Dogs®. Through Ubisoft Connect, players can enjoy an ecosystem of services to enhance their gaming experience, get rewards and connect with friends across platforms. With Ubisoft+, the subscription service, they can access a growing catalog of more than 100 Ubisoft games and DLC. For the 2020–21 fiscal year, Ubisoft generated net bookings of €2,241 million. To learn more, please visit: www.ubisoftgroup.com.
© 2022 Ubisoft Entertainment. All Rights Reserved. Just Dance, Ubisoft and the Ubisoft logo are registered or unregistered trademarks of Ubisoft Entertainment in the US and/or other countries.
Just Dance 2022 Review
Pros
Enjoyable way to exercise and move more
Great range of fun and upbeat music
Easy it is work up a sweat and have a decent cardio workout
Cons
I'm not a fan of holding my phone while dancing (I'm concerned it will fly out of my hands, so I use my old phone)
I would like to be able to search for songs on genre better