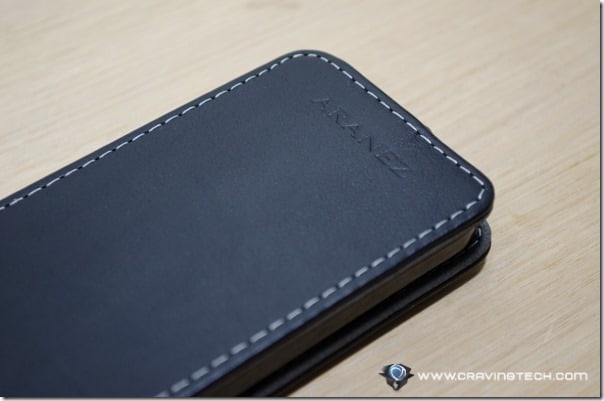 Aranez Flip iPhone 5 Case Review – Whether to store your new and shiny iPhone 5 in a case is debatable; some do not want a case to ruin the aesthetic look of their iPhone 5 but some drop them too often that cracks and scratches are inevitable. If you are one that belongs to the latter group, you may want to have a look at this stylish Aranez Flip Case for iPhone 5.
The case also protects the screen so if you happen to drop your iPhone on the floor, you'll feel safer to know that there is another extra layer of protection to protect the screen.
For the other older generations of iPhone (iPhone 4 or iPhone 4S), feel free to have a look at my previous review on the Aranez Mirage Case.
It has actually been a while since I use a swivel type of phone case. The last one was back when I had my HTC P3600i back in the old days. Though I much prefer a front-less case nowadays, I'm glad to see that Aranez Flip gives a much better experience compared to the old case I used.
For a start, the Aranez Flip iPhone 5 Leather Case looks stunning, especially with the silver-thread stitching around the case. It adds variety and a catchy design to the leather material, which is made of Kangaroo leather.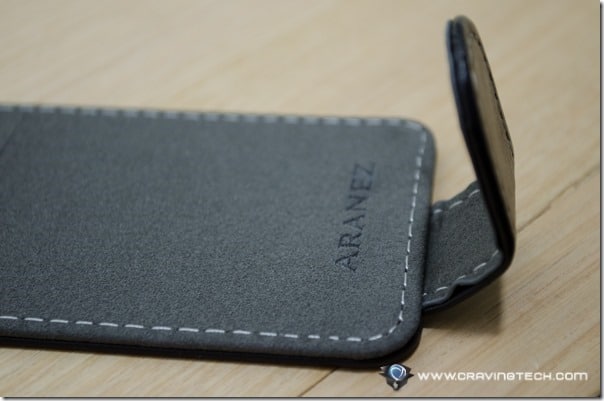 As I mentioned on my previous reviews, these Kangaroo leather cases feels smooth and smells nice (it matters, trust me!). According to Aranez, Kangaroo leather is also light and tough, which makes it the best choice to protect your devices.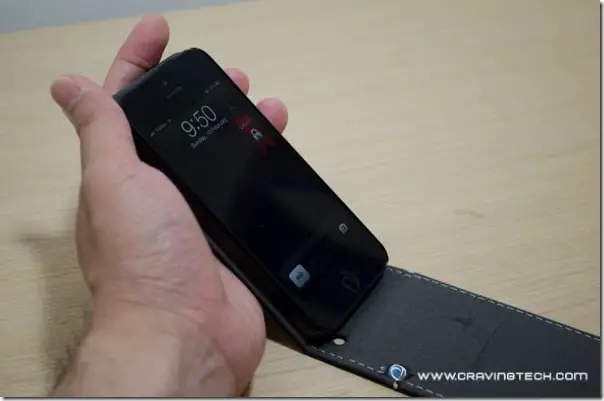 The Aranez Flip case uses a magnetic system (no button, thankfully) to stick the flip cover onto the back of the case. You'll also have access to the back camera while your iPhone 5 is on the case.
The iPhone 5 fits really tight and secure inside the Flip Case so it's best not take the iPhone 5 in-and-out too often. It also has slots for cards such as credit cards or business cards that you want to bring along inside the case, like a wallet. I still prefer my wallet for this but hey, it's a bonus.
Aranez Flip iPhone 5 Case Review Conclusion
Aranez Flip iPhone 5 Leather Case
Overall, the Aranez Flip iPhone 5 Leather Case has a beautiful iPhone 5 flip case design and made of high quality Kangaroo leather material.
The craftsmanship and the elegant look make the case look professional to carry, yet personal to own.
Note: Aranez Flip iPhone 5 Case review sample was provided for the review