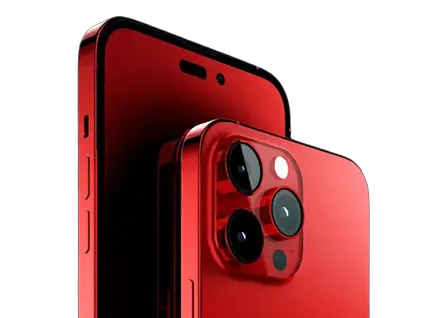 Note: This is a guest post written by Jeeva Shanmugam
Thanks to Apple for keeping its secrets, we learned about the iPhone 14 design leaks before the arrival of the iPhone 13 models last year. Now, after the iPhone 14 launch, geeks and ardent Apple fans claim that the future iPhone 15 Pro models would resemble the iPhone 5c in terms of appearance.
we're received a lot of attention over the last few days. Many things are anticipated of the 2023 iPhone Pro models, including the removal of physical buttons and assuring quick data transfers. And now, we have some information on the regular iPhone 15, which suggests a potential design change influenced by an earlier iPhone.
Whatever the case may be, it is simple to predict hardware upgrades for new iPhone models, but it is more difficult to predict the design and appearance of upcoming iPhones because we can't be sure Apple won't use the same design formula it used for the iPhone 12s, which surprised everyone by having flat edges as opposed to curved ones. I dislike the latest iPhone models' flat edges since they are difficult to handle and have a greater likelihood of cutting our fingers and palms.
iPhone 15 Design Leaks
According to a recent tweet from ShrimpApple Pro, a reliable leaker who accurately anticipated the majority of iPhone designs, the iPhone 15 will follow a "new border design" that would call for rounded back corners rather than flat ones. Similar to the iPhone 5C design, this has squared-off front edges and rounded corners.
Additionally, his tweet predicted a titanium body for the iPhone 15, giving it a more upmarket appearance than the plastic body of the iPhone 5C from 2013. Whether a Titanium back will be offered on all iPhone 15 models or just the Pro variations is uncertain.
Additionally, as Apple has announced that it would support USB-C in order to comply with EU regulations, it is speculated that the iPhone 15 will likely have a USB Type-C connector. The new Dynamic Island should be supported by all iPhone 15 models, and they will also include a variety of camera enhancements and more.
But according to me, Apple will probably continue to sell four models: the 6.1-inch iPhone 15, the 6.1-inch iPhone 15 Pro, the 6.7-inch iPhone 15 Max, and the 6.7-inch iPhone 15 Pro Max. This is because no significant design changes are anticipated.
But there is another piece of news that says Apple will introduce a new model of the iPhone 15 and it will probably be called iPhone 15 ultra and this phone will have two front cameras, according to Majin Buu.
We must wait for more design leaks because it has only been two months since the release of the iPhone 14 models, making it too soon to make a prediction.