Internet Explorer 10 for Windows 7 – So you've been frowning because Windows 8 users can get Internet Explorer 10 and you can't? Well, frown no more. Microsoft has now provided a free download of Internet Explorer 10 for Windows 7 users.
This news was first posted on Internet Explorer Facebook fan page and the IE10 download page has been made available for the public ever since.
On the IE10 for Windows 7 download page, you can select the language and either the 32-bit or 64-bit version (depends on your Windows 7 operating system installation).
Obviously, you have to update your Windows 7 with the Service Pack 1, but I don't see a reason why shouldn't you update yours with one. If you are on Windows 8, obviously you don't have to do anything, because it already comes pre-loaded with Internet Explorer 10.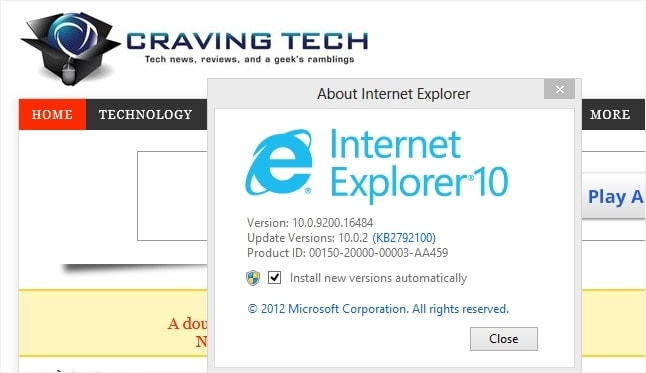 If you are looking for Internet Explorer 10 for Windows XP and ways to download Internet Explorer 10 (IE 10) for XP, unfortunately you are out of luck.
Download Internet Explorer for Windows 7