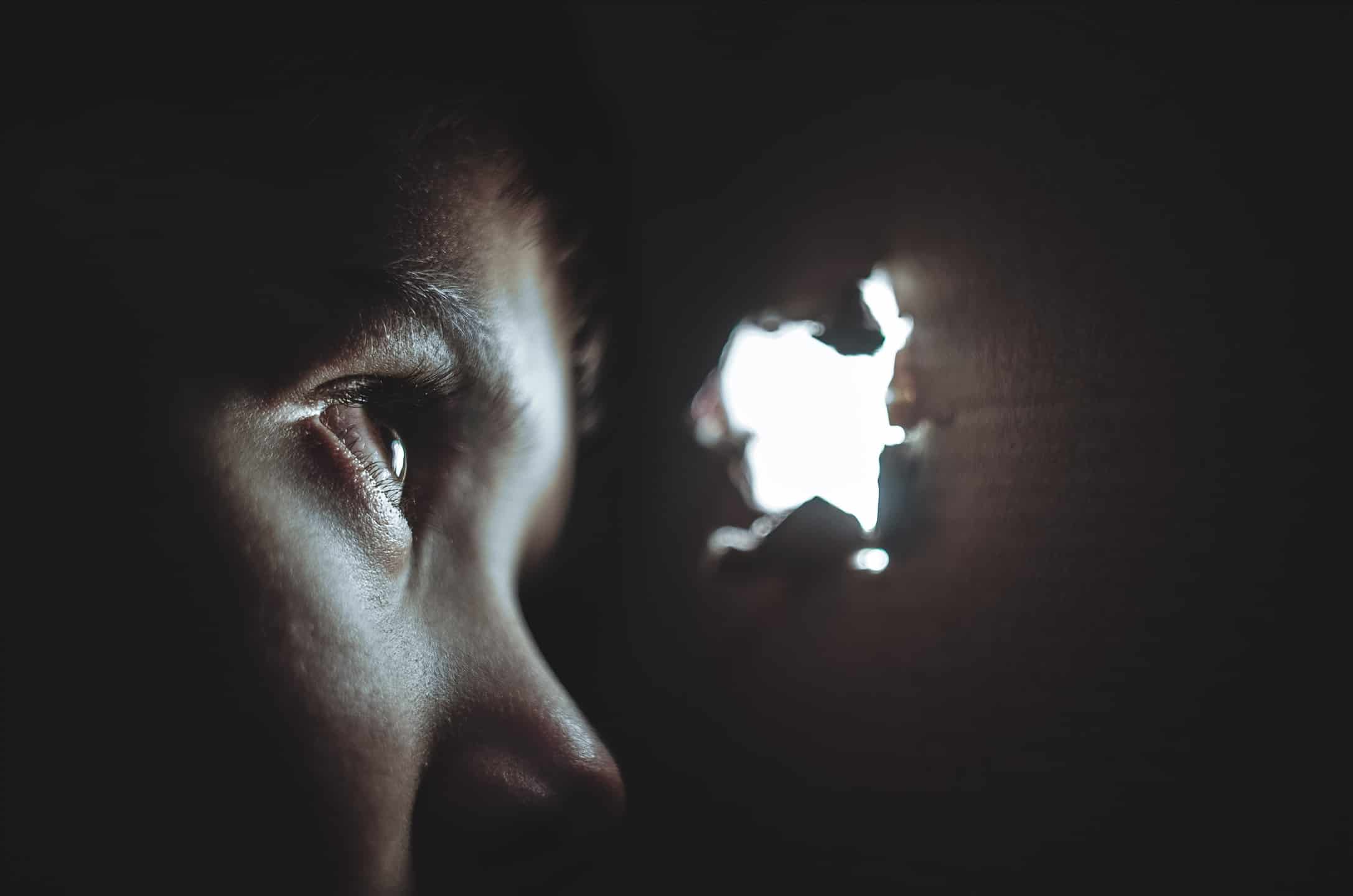 Note: This is a guest post written by Keira Zelmanis
Spying on someone's camera is not a piece of cake. It is more complicated than it sounds. You can spy on someone's camera to see what they are doing or what kind of photos they are taking or receiving. You can track someone's camera in different ways; no hacking experience is needed.
You can spy on someone's camera for different purposes. For instance, as cyberbullying is a very common thing in a child's life, you can spy on your child's phone to see what kind of photos or videos they are getting and check their online activities. As an employer, you may monitor your employees' cameras to see what they're up to during work hours, and you can even monitor your partners' cameras to see if they're cheating on you.
Ways to Hack Someone's Phone Camera
Hack Phone Camera Remotely through IP Webcam
As said earlier, you can hack someone's phone camera, and there are different ways to do it. One of the ways is by hacking someone's camera through an IP Webcam. As today's smartphone cameras are advanced, they are not only used to take photos or videos, but you can also use them to spy on someone.
To work, you need to install an IP Webcam app on the target's phone. You can use their camera to take pictures or videos, which will give you an idea of the location they are at or with whom they are sitting. But to work, you need assistance from a good spy app, and IP Webcam comes into play.
Steps to Install IP Webcam
Step 1: Go to Google Playstore and search for the IP Webcam app. Install the app on the phone and launch.
Step 2: Go to the "start server" option after launching and tap on "live streaming." Then you will be able to see the ip address of your target's device on the bottom of your screen.
Step 3: Open any browser on your device, enter the ip address of your target's phone, and the browser will direct you to their smartphone's camera.
Step 4: Choose the "browser" option on the IP Webcam app's dashboard, and you will have the ability to change the camera options. You can choose both front and rear cameras. You can also hide the IP webcam's icon on the phone and let it run in the background only.
Hacking through Third-party Spy Apps
You can find different third-party spy apps on the market, which you can use to hack someone's camera and see what they are up to. These apps are special tools developed by developers used for spying purposes only.
Some of the famous spy apps we recommend are:
1.    MobileSpy App
MobileSpy App is a professional spy tool that can track someone's activities, including camera activities, and is compatible with both Android and iOS smartphones. It stands out from similar types of apps as it provides many features at an affordable price.
It comes with all basic features such as SMS and call tracking, multimedia viewing, screenshots, and check browsing histories. It also gives you extra features such as location tracking, monitoring popular social media platforms' activities, and wifi-loggers where you can track every activity with time stamps on it.
MobileSpy App has different subscription plans with different features for all of them. Create an account and choose one of the membership tiers below to get started. After installing the Mobile Spy App on the target's phone, you get all the access to their smartphone's activities.
This app runs only on devices that have Android 4.0 or higher and can run in the background, so the target won't have a clue about them getting spied on. One drawback of this app is that if you want to use all the available features in this app, you have to jailbreak the device.
Advantages and Disadvantages of MobileSpy App
Advantages
You get many features at an affordable price.
Data Backup services
24/7 Customer Service
No need to jailbreak devices to use the basic features
Hide the icon so that the target won't know they are being spied on
Disadvantages
Only supports devices that have Android 4.0 or higher
Jailbreaking is needed if you want to use all the advanced features
To spy, you need to install the app on the target's phone, which can be difficult
2.    mSpy App
mSpy app is also one of the powerful spying tools which offer you a variety of features. With this app, along with camera access, you can check call logs, web histories, SMS tracking, etc. mSpy app is considered the best app for Facebook spying.
You also have the feature of real-time GPS tracking to track down the location of the person you are spying on. Both iOS and Android smartphones are supported by mSpy. To get started:
Step 1: Sign up with Google ID if you are on Android, or sign up with iCloud id if you are on iOS devices.
Step 2: After you sign in, you will get access to the dashboard, where you can view all the activities on the target's phone. You have complete control over the dashboard's appearance.
Advantages and Disadvantages of the mSpy App
Advantages
Help you monitor almost all the activities on the target's phone
Various subscription plans are available
Lots of customer service options
Easy to use app dashboard
Disadvantages
Jailbreak is needed if you want to use this app
With one account, you can only spy on three devices
Older kids can find they are spied on and may delete this app
Extra fees are added
3.    FlexiSPY App
FlexiSPY is an easy-to-use and rich with features spy app that is available. It is available for iOS, Androids, Windows, and Mac. It is considered the best spy app for iOS devices. This app offers you almost all the spying features that you need like SMS tracking, call logs, multimedia viewing, etc.
One of the drawbacks of the FlexiSPY app is that you need to jailbreak the device if you want to use this app. You need direct physical access to the device you want to spy on, and some of the features are not available for devices such as iPad.
Advantages and Disadvantages of FlexiSPY
Advantages
Call recording feature including VOIP call recording
Access camera and ability to take photos and videos from it
It runs in the background and hides the app icon
Ten days money-back guarantee
Disadvantages
Expensive as compared to other apps
Jailbreak of device needed to use the app
Needs direct access to install
It uses too much data when you use the GPS feature
4.    Qustodio Parental App
Qustodio is a popular parenting app available on the market. It has every function you need to spy on someone's phone. For example, capabilities such as location tracking, web content screening, browsing history, camera accessing, and so on. Both iOS and Android smartphones support this app.
You may adjust and personalize Qustodio's dashboard to your liking. However, it is rather costly compared to other parenting applications and lacks robust social media surveillance capabilities.
Advantages and Disadvantages of Qustodio Parental App
Advantages
Supports Cross-platform
Customizable Dashboard
Broad time limits
Camera Access and apps blocking
Disadvantages
Expensive premium version
Lacks social media platform tracking
The use of VPN breaks new filters
5.    Cocospy App
With thousands of customers globally, Cocospy is one of the most popular spy apps. This app is known as an undercover agent app as it hides in the background, and it is very hard for targets to detect that they are spied on.
It offers you all the features such as camera roll viewing, call logs, SMS tracking, etc.
One of the stand-out things about this app is that it lets you hack on someone's phone without jailbreak or rooting the phone. Due to these features, Cocospy gained a lot of customers in a short period of time.
Advantages and Disadvantages of Cocospy
Advantages
Lots of features are available within the app
Most of the feature doesn't require rooting or jailbreaking
Easy sign-up process
24/7 Assistance
Affordable subscription plans
Disadvantages
Jailbreaking or rooting is required for some features
No free trial is available
No screenshot feature
No call recording feature
Minspy App
Minspy is a safe spy app with advanced AI and requires no jailbreaking or rooting to hack someone's phone camera. It has thousands of satisfied customers spread over more than ninety international locations.
It offers you many features that will help you monitor someone's phone, including their smartphone's camera, which you can use to capture pictures. Minspy app is a very popular spy app with steady backing from big apple times, PCmag, etc.
Advantages and Disadvantages of Minspy App
Advantages
Includes stealth mode, which hides the Minspy app in the installed application list
Personalized Dashboard
Data backup and data security
No installation is required on the device can be used in any browser
Disadvantages
Is not affordable
Limitation on blocking sites or apps
May not support on some devices
How To Tell If Your Phone's Camera Has Been Hacked?
Until now, we told you about how you can hack someone's phone camera. However, how to check if your phone is hacked? There is much powerful spyware that others can use to track your phone activities. For instance, spyware can come with the app you download from the web. This spyware installs on your phone without your knowledge.
Some tips on how you can know if your phone camera is hacked are:
[-] Slow phone performance
Stay alert if your phone's performance suddenly degrades; someone may hack you. Your phone might catch spyware that will let hackers control your phone.
The spyware runs in the background so that the device performance may degrade. Try clearing the memory in the phone, which may remove the spyware too.
[-] Strange Apps
If you see some apps that are not familiar to you, then remove those apps. Someone might have installed the spyware app on your phone physically. To be on the safe side, don't let anyone use your phone without your permission, and secure your phone with screen locks and passwords.
[-] If the battery remains hot
The spyware apps run in the background all the time, so even when you don't use your phone, the battery remains hot. It may be due to spyware, so you need to know that someone might be spying on you.
[-] Phone behaves weird
Spyware causes devices to act weird. Too many popups, the random opening of apps or multimedia files are some of the examples. So if this happens on your phone, there is a good chance you are being spied on.
How to Avoid Phone Hacking
Some of the tips to avoid phone hacking
[-] Antivirus Installation
Installing antivirus in the device is a very important step to avoid phone hacking. Regular scans detect unnecessary spyware and help you to remove those. Also, antivirus alerts you of spammy websites and spammy apps you may try to download on the device.
[-] Never leave your phone unattended
You should not leave your phone with others without your permission. People may install spyware on your phone, which they use to control or track your phone activities. Always keep screen locks and passwords on apps that are very important and contain personal information.
[-] Manage Bluetooth Security and Wi-fi Security
Avoid using unprotected public Bluetooth and wi-fi networks with your device. You can easily be hacked as you will be a part of the network.
[-] Delete Cookies, Cache and Browsing History
The deletion of cookies, caches, and browsing histories should be done regularly. Removing virtual data means people cannot see the sites or apps you have been using.
To sum up,
There are different ways to hack someone's camera, but the same thing can happen to you. So you need to be aware if someone is hacking your smartphone's camera.
For easy hacking, the use of third-party spy apps is the best. Out of all the spy apps, we recommend using the MobileSpy App as it offers you many features at an affordable price. While hacking on someone, you can acquire virtually all of the functionality you need.
Note: This guest post was written by Keira Zelman who is a parent-focused writer at MobileSpy. She focuses her efforts on helping children reach their full potential academically, in social and linguistic terms and fosters and promotes the growth and development of parents and children. She aims to build a better and positive environment for children through her writings.