This is a Sponsored post written by me on behalf of Heineken for SocialSpark. All opinions are 100% mine.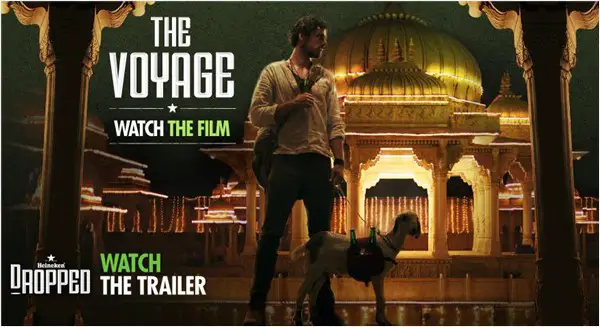 Remember the good old-style, traditional product advertising that normally involves a goofy person (or a celebrity) telling you how good a product is? These days, we have brands going all out by doing out-of-the-box campaigns as a mean of advertisement.
For example, Samsung was having a stare on the screen contest to promote their GALAXY S4 smartphone. If you can stare on the screen installed by Samsung (in public) for a whole hour straight, you can win a brand new S4. Heineken goes even further with these brilliant marketing stunts.
They have launched a series of social experiments such as the Departure Roulette, and their latest marketing stunt is Heineken Dropped as part of the wider "Voyage" campaign.
The whole idea of "Dropped" is to grab adventureous men and "drop" them to a remote location around the world, unknown to them at first, obviously. They will then be given some basic supplies + directions to survive and to go back home as their final destination. These series will be broadcasted to public viewers so you can follow the journey of the participants as documentaries (which should be fun to watch).
The first Dropped Voyage was aired on the 3rd of June and more Dropped Voyages episodes commencing every three weeks. Feel free to check out the whole videos.
For example, the video below is an episode where a participant was dropped in Colombia. Apart from trying to be friendly to the locals, he had to eat an exotic food such as.. well, just go and watch it yourself.
As part of the campaign to promote their products, of course, those who buy special packs of Heineken will be able to redeem a code, play an online game to test their own navigation skills, and win some prizes such as your own travel adventures.
Gone were the days of the traditional, boring advertising methods. Nowadays, it's about social engagement and out-of-box marketing stunt – in the end, it creates more buzz to the brand, more fun to the consumers, and hopefully, better brand recognitions and sales.