Last week, Google's head of Android and Chrome Sundar Pichai hosted an event where three things were announced: Android 4.3, a new Nexus 7 tablet and Chromecast.
The first two items are pretty self-explanatory – a new version of Jelly Bean, a faster tablet – but the third is something rather out of left field. Let's have a look at Chromecast, Google's $35 HDMI dongle that brings YouTube, Netflix and more to your HDTV.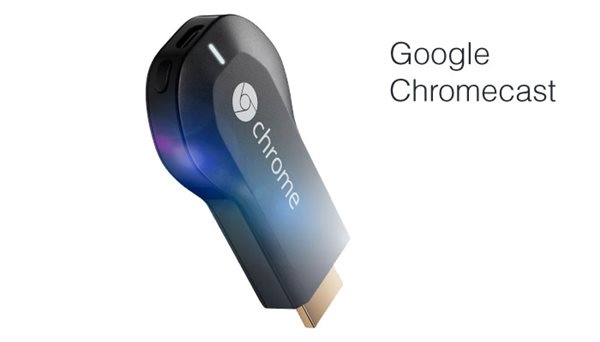 How it works
Streaming YouTube video onto your TV has typically been a complicated process to set up, but to its credit Chromecast is quite simple. You'll plug one end of the three inch dongle into your TV's HDMI port, and the other end into a USB port or wall outlet for power. Then it's just a case of booting up the setup program on Android, Windows or Mac, to get the Chromecast onto your wireless network.
Once this setup is complete, you're free to start watching some video. You can use the Google Cast extension in Chrome, or controls in the Android or iOS apps for YouTube, Netflix and Google Play TV & Movies. The video you request will just come up on your TV, and your device becomes a remote.
What it works with
So now you've got the basics down – what's out there? Well, it's a short list at the moment, as I mentioned above: just YouTube, Netflix and Google Play have "native" apps for the platform.
However, there's also another feature, currently in beta, that'll unlock a lot more content sources. As well as specific apps, you can also just use Chromecast to stream any Chrome tab to the Chromecast – whether that's a music service like Pandora or Last.FM, video sites like Live Leak or TwitchTV or just the internet at large.
Pretty much any website with Flash video translates well to the Chromecast, but Quicktime movies don't work (damn you Apple..!) as they should. There's also noticeable lag and some visual artifacts when scrolling around web pages, which means that Chromecast is less useful as a straight-up web browser.
We should see more services add support for Chromecast in the future, with Google's release of the Chromecast SDK.
When's it coming?
If you're in the US, the Chromecast is already out for a mere $35. It was originally made available with three free months of Netflix, but the offer quickly expired due to the unprecedented demand.
If you're not in the United States… well, then you'll just have to wait. Google hasn't announced international availability or pricing yet, but it seems a given that we'll see a release outside of the US before too long.
[AMAZONPRODUCTS asin="B00DR0PDNE"]