Nutribullet Balance Review – I spend a lot of money on juices (from Top Juice) and smoothies (from Boost Juice) every week or so and of course, the little things add up. While they are convenient, there are times where you don't always like what they put inside. Some are high in sugar or calories, and you also don't get the fibre out of certain fruits' juices.
But with the latest Nutribullet Balance, you can exactly see how much calories intake you will be having and also accurately concoct your most favourite recipe. The reason why I don't regularly make a juice or smoothie myself is because I'm always unsure whether I can get things right (i.e having the right ingredients and the right amounts). Nutribullet Balance takes care of this for you with its built-in, smart tech components inside.
And you're gonna love it.
Nutribullet Balance Review – Packaging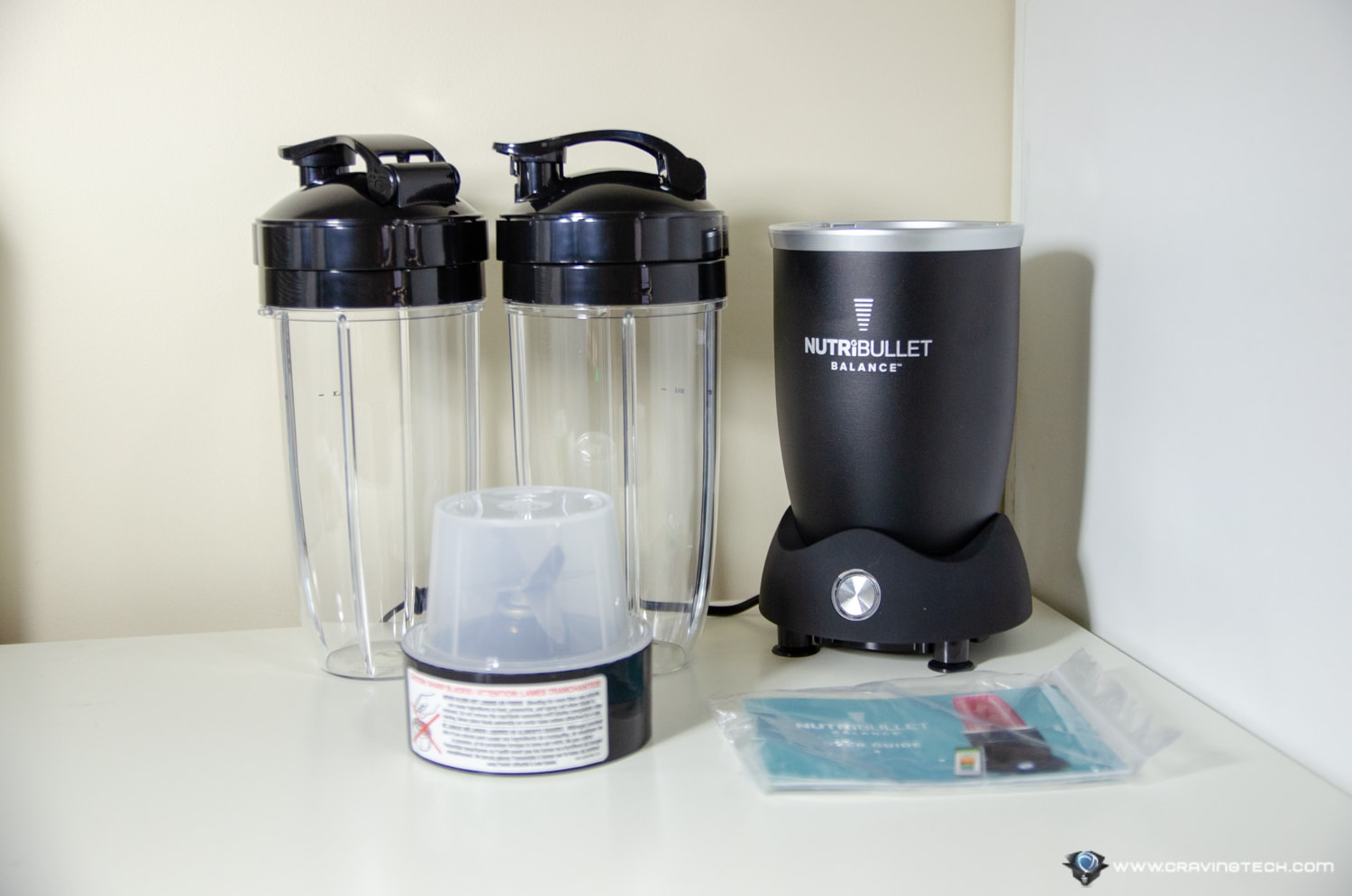 The packaging includes 2x 900ml of Colossal cups so you can have one in your dishwasher while making a new smoothie on the other cup. Or you can create the same recipe and have 2 serve all in one go (one to be put in the fridge). Lids and comfort lip rings are provided as well so you can make a breakfast smoothie in the morning and drink it as you go commuting to save time.
Nutribullet Balance Review – Design & Features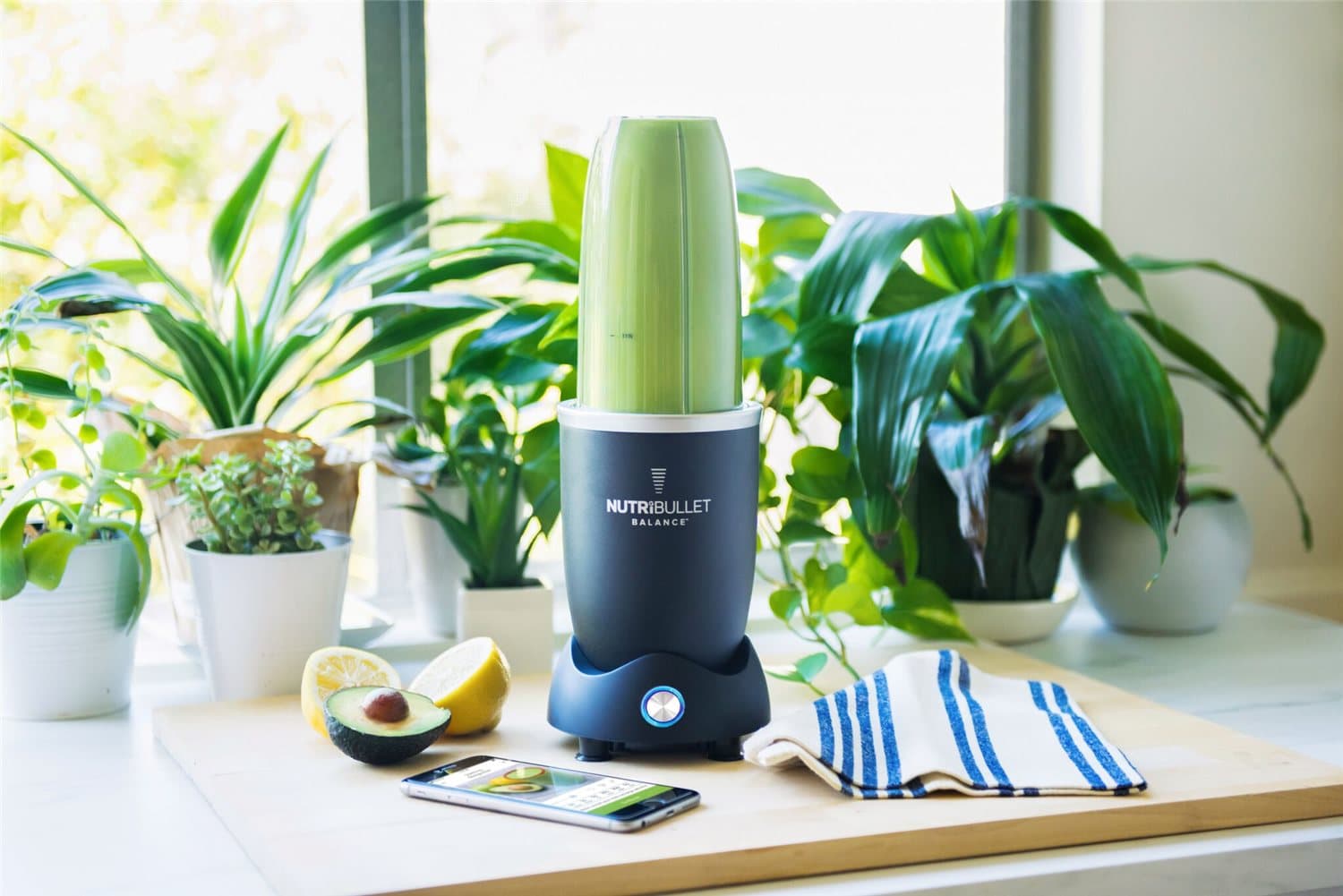 Nutribullet Balance has the signature Nutribullet look and feel for sure. This is actually my first Nutribullet (I have a juicer from Breville that I barely use now) and I love how compact Nutribullet Balance is on the kitchen bench. It is also super easy to clean. You pretty much just need to clean the cup and the extractor blade. I also like that the bottom of the unit has 4 sticky feet that keeps the Nutribullet unit in place.
Nutribullet is not a juicer because a juicer usually extracts just the liquid from fruits and vegetables and don't include the healthier part like an Apple's skin or the fibre of a vegetable. As a result, you are missing the healthy parts most of the time. Nutribullet is more like a compact blender, but with more powerful motor that can break down food even more into molecular levels. The company calls it a nutrient extractor.
Nutribullet Balance is a smart Nutribullet that can connect to your smart devices (like a smartphone or tablet) via Bluetooth and do magical things with the help of an app. In a nutshell, through a smart scaling system inside the unit and with the help of an app, you can create the perfect recipe as accurately as possible, with the right information available and on display.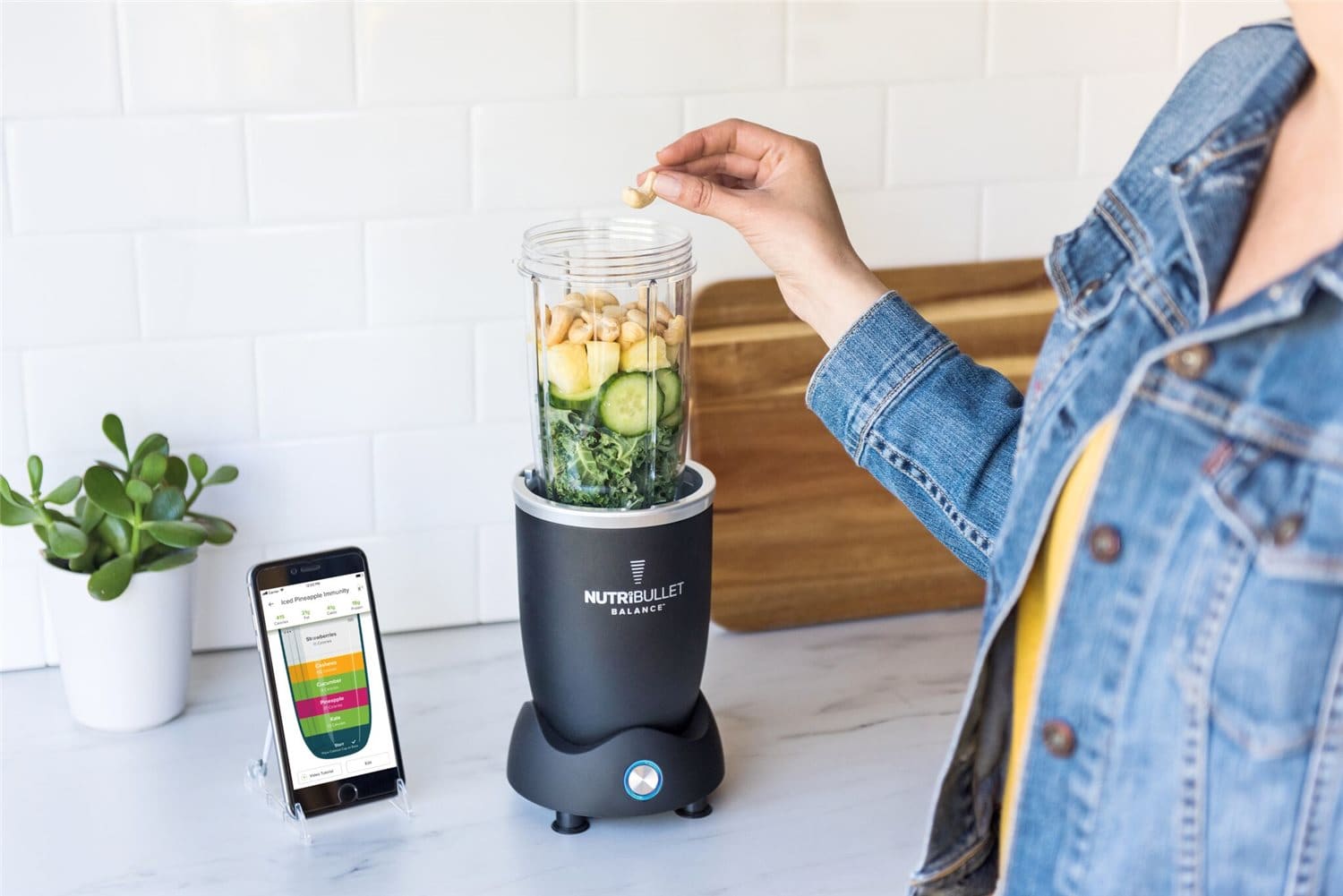 There are many recipes you can find through the app and even through many other sources online. What I like is that I can get a recipe from a family member or a friend by asking him/her to run through the recipe with Nutribullet Balance, all recorded. This way, I can capture accurately what the items are, and how much do I need to put every ingredient in – step by step.
Here is my sister's Avocado Smoothie recipe with condensed milk, sugar, and coffee: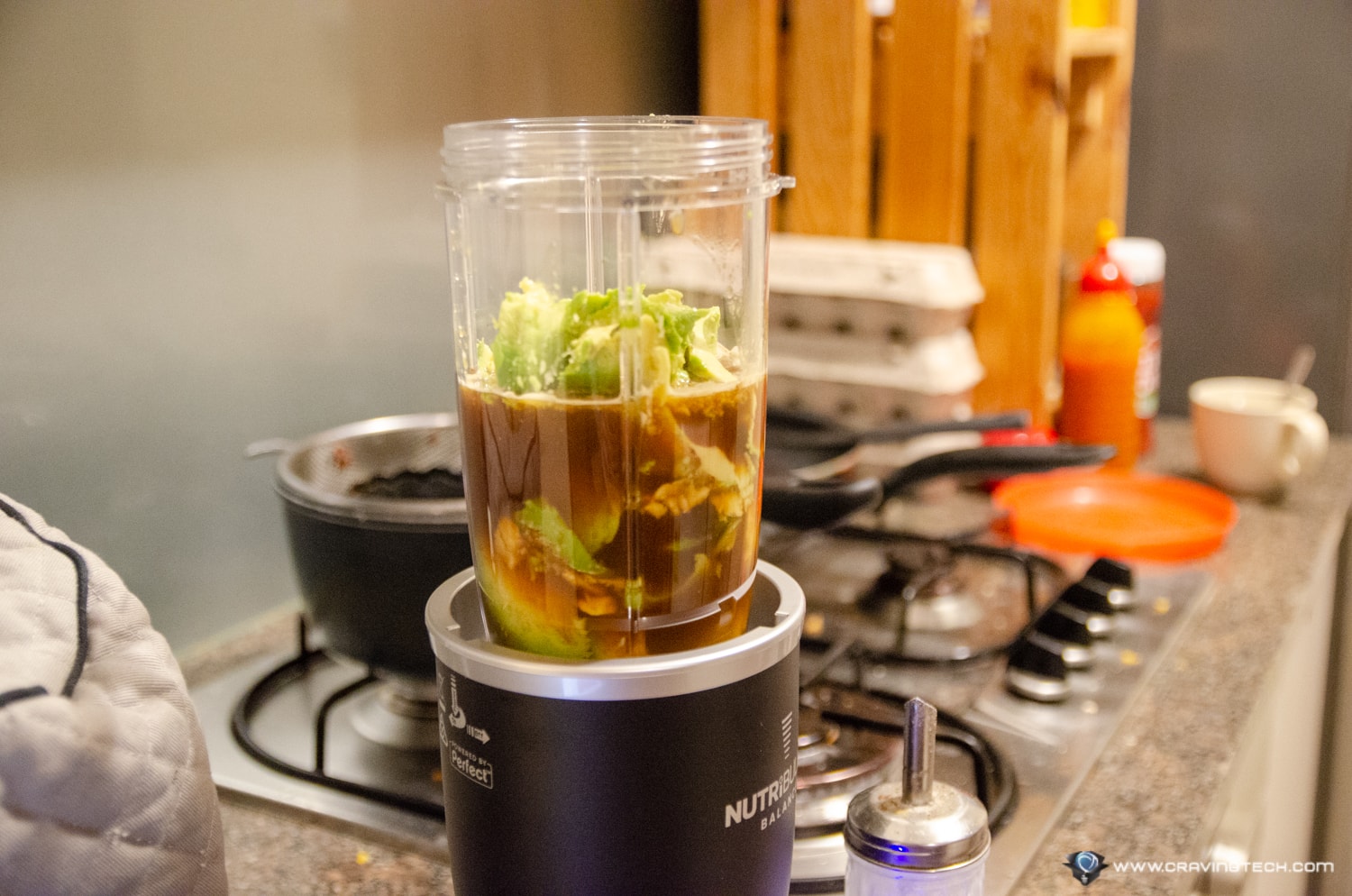 To my surprise, the blades were doing a very good job and I only needed to keep it running for about less than 5 seconds (I like my Avocado smoothie to still have a small chunks of avocado here and there).
The app needs a good update in terms of user interface though. For example, it's not exactly clear how to search for an ingredient (and not every ingredient exists) and when I tap to look for a community recipe closely, going back will reset where I was and I had to scroll all the way from the top again. App update is easy and I'm sure it's in the works, so this shouldn't deter you from making the purchase decision.
Nutribullet Balance Review Conclusion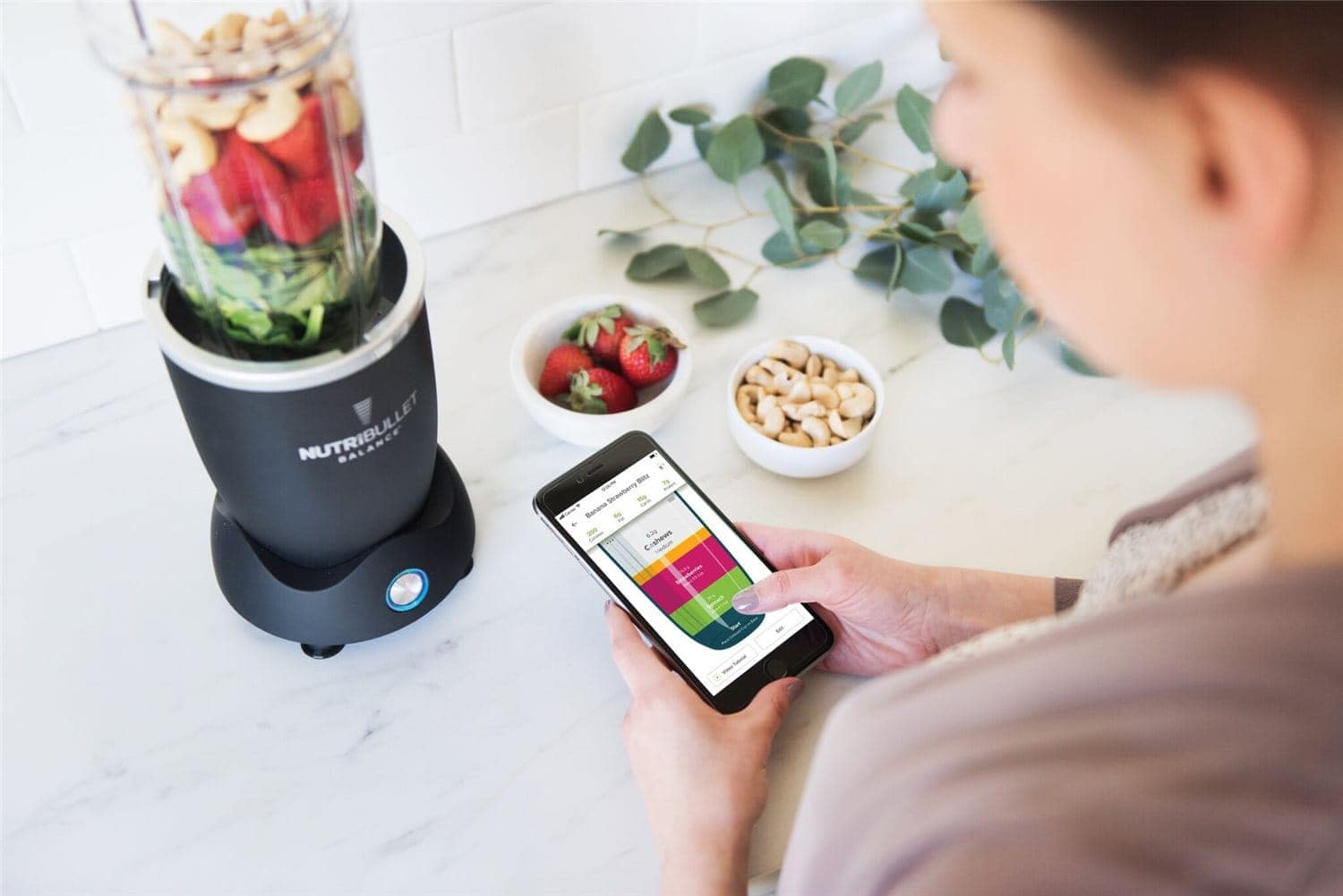 Nutribullet Balance removes the guesswork of getting the ingredients and calories right when you are making your smoothie. I'm not a "love to experiment" type of guy so I like to be able to know exactly what and how much I'm putting in – and Nutribullet's new smart machine does just that by weighing the ingredients in real time.
With tons of recipes available compiled by Nutribullet's team of registered dieticians, nutrinionists, and food scientists, you can try out plenty of recipes to boost your energy, mood, and or just to get the right calories intake every day.
Thanks to Nutribullet Balance, I am now super excited to make my own smoothies and eager to try out different recipes. It's so simple to create the right smoothie by taking out the unease feeling of doing guesswork and it's also easy to clean. If I ever get hungry at night, there's now a healthier alternative than grabbing that instant noodle from my walk-in pantry.
Nutribullet Balance is available for RRP A$279 at Harvey Norman, JB Hi-Fi, The Good Guys and Myer. It's also can be purchased from Amazon if you are not from Australia.
Disclosure: Nutribullet Balance review sample was supplied for reviewing but all opinions are mine and not paid