Microsoft Antivirus (with a Spyware + Malware protection) named Microsoft Security Essentials has been in Beta for quite some time. I've tried it in the past and actually recommended+installed it on a couple of my friends' computers. Today, the software has gone final/public and everyone can download and install it for free!
Microsoft Security Essentials provides real-time protection for your home PC that guards against viruses, spyware, and other malicious software. It is also very minimal on system resources and even the installation only took a few seconds! Best of all, it doesn't require you to restart your computer like an antivirus normally does. It sits nicely on the windows system tray with the "Fort-with-a-flag" icon, protecting your computer in the background.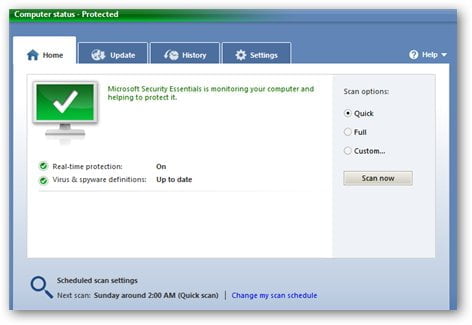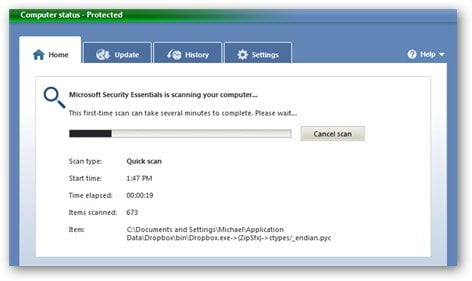 Based on my experience in using some free antivirus software such as Avast, AVG, and Microsoft Security Essentials (I haven't tried Avira unfortunately and Panda AntiVirus was quite heavy on resources in its beta), I'd highly recommend you to use Microsoft Security Essentials instead. You won't notice any slowdown when you have this running. Sometimes I even wonder whether this thing actually works and scans my files in the background. I was relief when it actually found a threat when my friend plugged in his USB Flash Drive on my computer!
So yeah, if you think you don't need an antivirus, think again, smart guy :) Unless you don't have an internet at home and you are living in a remote area just by yourself, everybody needs to have one on their system!
If you haven't had one yet because you are too scared it will just slow your computer down, give this one a try!
I'd say of course, no free antivirus software can beat a commercial antivirus such as NOD32 and/or Kaspersky but if you can't afford it, the free ones will do a good job too in protecting your computer from the most malicious threats!