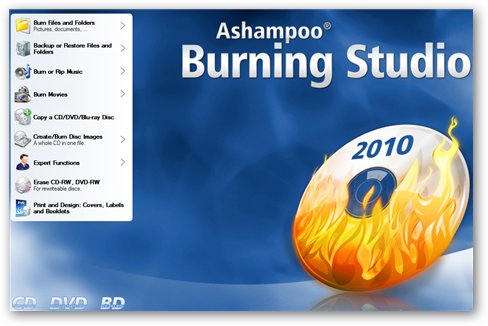 Ashampoo Burning Studio 2010 is one of the best CD/DVD burning software out there (Nero, Roxio, and BurnAware are the others) but I personally love Ashampoo's interface the best. It's simple, yet intuitive to use. It's also not bloated compared to Nero (with a built-in audio editor and who knows what else).
I've grabbed the Burning Studio 2008 and 2009 for free in the past but now you too can grab its latest version, Ashampoo Burning Studio 2010, for free! The catch? They will send you a nagging email every now and then asking you to upgrade to their latest version down the track (which I normally sent to my trash as soon as I got it).
So here is how to get Ashampoo Burning Studio 2010 for free legitimately.
How to get Ashampoo Burning Studio 2010 for FREE
Get the serial legitimately.
Now, you normally need to register your email address to Ashampoo but I tried with 2 different emails just now and it seems that the serial is universal (I got the same key on 2 different email addresses). So you don't need to register but instead, just use this key: BS10A5-77F716-F0730D.
If the key no longer works, I guess you really have to register for yourself then :)
Install and use the key on step 1 to fully unlock the product.
Nice and easy! Enjoy!
If the offer is already expired, you can always download and grab Ashampoo Burning Studio 2010 over at Ashampoo's official website. Or you can also try other burning software such as Nero or Roxio Easy CD/DVD. Although to be honest, I'd still vouch for using Ashampoo Burning Studio, as they don't add too much stuff into a burning application – making it simple to use and a cleaner interface compared to the other burning applications.
Let us know what you think of Ashampoo Burning Studio 2010!