Note: This is a guest post written by Jeeva Shanmugam – Looking for the Tesla Cybertruck release date? Tesla has postponed the manufacturing version of the Tesla Cybertruck from 2021 to 2022 and finally to 2023 after Musk originally unveiled a prototype of the Cybertruck in 2019. He claims that this summer will see the electric car manufacturer finally scale up production on a call with investors and analysts.
It has been 4 years since the unveiling of the Tesla Cybertruck since then the company has modified and altered most of the technologies to the current trend. So, here are the final or confirmed specifications of the Tesla Cybertruck.
Meanwhile, we will also discuss the production date and other facts about the Tesla Cybertruck, without further delay, let's dive into the article.
Tesla Cybertruck Release Date, Specifications, Price, and other Details.
One of the most well-liked body types in America, the pickup truck is now part of the Tesla portfolio. The Cybertruck provides the business with a potentially strong seller considering how well trucks sell in this nation and has very excellent metrics for both an EV and a pickup.
However, it will first have to face competition from the Ford F-150 Lightning, the GMC Hummer EV, and the Rivian R1T. Ram claims it will have an EV with a truck bed by 2024, while Chevy is also planning an electric Silverado for the foreseeable future.
Tesla Cybertruck Features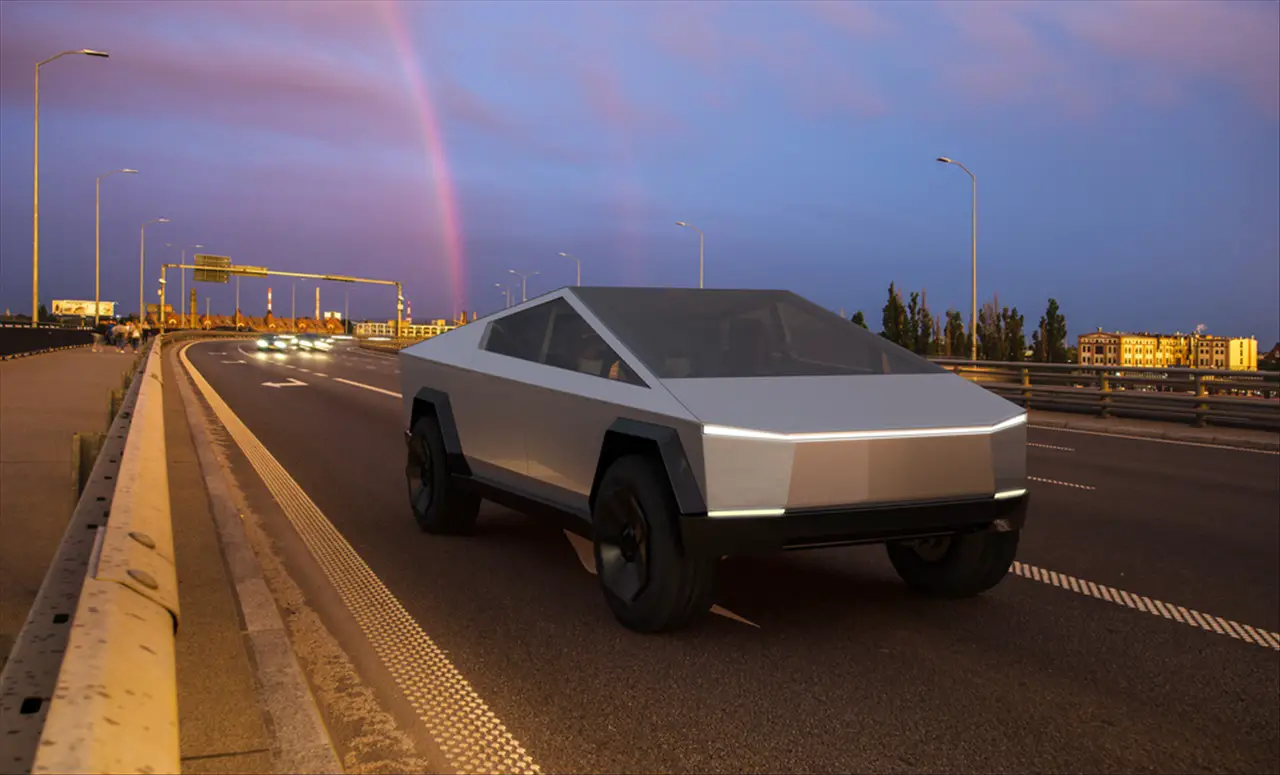 To those who didn't know about the Cybertruck in simple words, it is a pickup truck unlike any other, with a bold, angular design that is sure to turn heads wherever it goes. But beyond its eye-catching exterior, the Cybertruck is packed with features that make it a versatile and capable vehicle.
One of the most striking things about the Cybertruck is its exterior. Made from ultra-hard 30X cold-rolled stainless steel, the Cybertruck is built to take a beating and withstand the toughest conditions. The Armor Glass windows are virtually indestructible and can withstand everything from hail to sledgehammers. The Cybertruck's LED lighting is not only functional but also adds to the truck's futuristic look.
The Cybertruck is available in three sizes, each with its own unique set of capabilities. The single-motor version has a range of 250 miles, while the double and triple-motor versions can go up to 500+ miles on a single charge. All versions of the Cybertruck come with Tesla's autopilot advanced safety and convenience features, which include adaptive cruise control, lane departure warning, and more. The 16-camera surveillance system provides 360-degree visibility and makes the Cybertruck a great vehicle for work or play.
The Cybertruck is not just a pretty face. It is also a powerhouse that can handle any task thrown its way. The onboard air compressor allows you to inflate tires or run air tools, and the Cybertruck can tow up to 14,000 lbs, making it an excellent choice for people who need to haul heavy loads. The Cybertruck also has a payload capacity of up to 3,500 lbs, so you can bring along all the gear you need for your next adventure.
Tesla Cybertruck Power and Performance
The Tesla Cybertruck has impressive power and performance, as expected from a Tesla vehicle. The base model, the Cybertruck Single Motor RWD, has a range of 250 miles and can reach 60 mph in 6.5 seconds. The Dual Motor AWD model has a range of 300 miles and can reach 60 mph in 4.5 seconds. The top-of-the-line Tri-Motor AWD model has a range of 500 miles and can reach 60 mph in 2.9 seconds.
The Cybertruck is equipped with an advanced all-electric powertrain that provides instant torque and effortless acceleration. It is built with ultra-hard 30X cold-rolled stainless steel and ultra-hard Tri-Diamond patterned aluminum armor, making it one of the most durable vehicles on the market. The Cybertruck also has a towing capacity of up to 14,000 pounds and a payload capacity of up to 3,500 pounds.
In terms of performance, the Cybertruck is equipped with advanced features such as Adaptive Air Suspension, a 360-degree camera system, and Advanced Park Assist. It also has the latest in autonomous driving technology, including Autopilot, making it a powerful and technologically advanced vehicle.
Tesla Cybertruck Launch Date / Cybertruck Release Date
Tesla Cybertruck release date was originally set for late 2022 and late 2021, respectively, however, they were repeatedly postponed due to production issues. The commencement of Tesla Cybertruck production date was anticipated to begin in the middle of 2023 as of July 2022.
Tesla Cybertruck Price
As of 2021, the Tesla Cybertruck has the following expected pricing:
Single Motor Rear-Wheel Drive: Starting at $39,900
Dual Motor All-Wheel Drive: Starting at $49,900
Tri-Motor All-Wheel Drive: Starting at $69,900
Note: These Tesla Cybertruck prices are subject to change and may not be the final prices at the time of delivery.
Bottom Line
The Tesla Cybertruck has the power to compete with all of the most popular pickup trucks, despite having the appearance of having been delivered by an extraterrestrial species. The stainless steel exterior of Tesla's all-electric car features sharp edges and is resistant to dents and scratches. The Cybertruck can tow up to 14,000 pounds, has an all-wheel drive option, and is expected to have a driving range of more than 500 miles.
These are all the final details that I know about the Tesla Cybertruck. In conclusion, the Tesla Cybertruck is a pickup truck that sets a new standard for the industry. With its unique design, advanced technology, and impressive capabilities, the Cybertruck is a vehicle that is built to last and can handle anything you throw its way. Whether you're looking for a pickup truck for work or play, the Cybertruck is sure to impress. It might be a while more before we see the Cybertruck release or even get an update of the Cybertruck expected release date.