Note: This is a guest post written by Aurelian Luke
Probably many of you love to create movies from your own photos and videos – whether it is a collection of holiday memories or a birthday gift.
This fun and creative activity may seem incredibly difficult because most of the editors have so many different functions and tools that it is almost impossible to make sense of everything.
There are plenty of programs for any OS that can be used for both professional and amateur video editing. Movavi Video Editor for Mac is one of such apps with an apparent leverage in comparison with its competitors: its multifunctionality doesn't make the whole process complicated.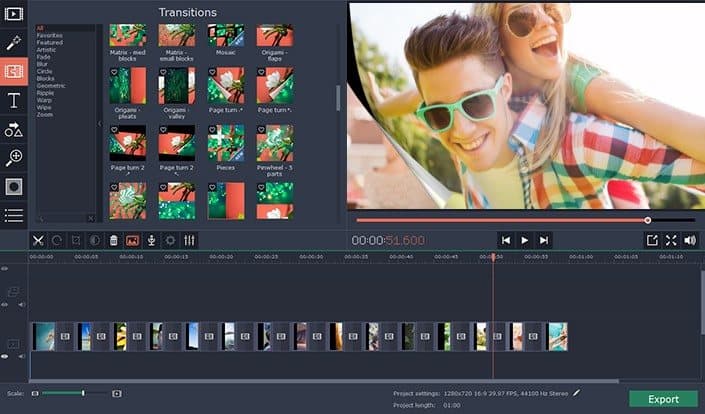 As every good video editor, this one has all the necessary tools: you can rotate or flip the video, crop or split into parts, make colour adjustments – you can find buttons for these and other instruments in a handy toolbar right above the video track.
So, first of all, we add videos and photos to the timeline and perfect them with the help of the instruments mentioned above. There are also some more fantastic features, but we'll get back to them later.
You can choose transitions for each clip individually or apply them to all segments simultaneously. It is also possible to add a smooth fading effect in the beginning and in the end of the video and audio tracks.
Spruce up your movie with artistic filters – create cool combinations of filters from different categories and make your video unique. There is also a collection of video samples, including a countdown film, just like in old movies.
And finally, the titles: intros, credits, and captions to overlay the videos in the middle of your project. A great choice of basic and artistic titles lets you bring any of your ideas to life.
Oh, don't forget to add a soundtrack. It can be your own track, a default melody, or a voice-over via microphone. Enhance its quality, adjust the volume and experiment with the tone – there are Normalizer, Equalizer and Noise Removal tools to help you do it.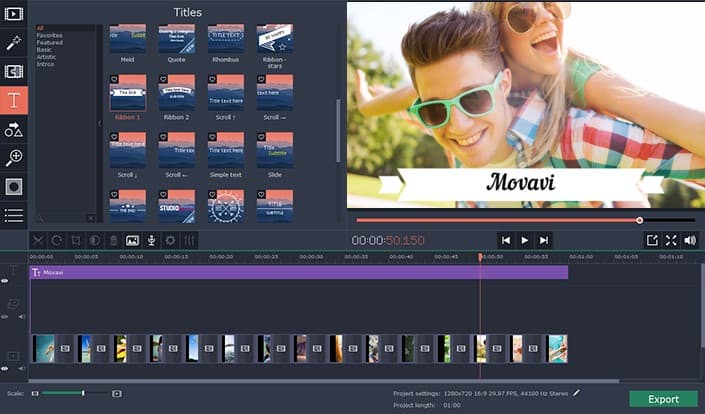 What else? Well, the list of interesting tools and special effects, as promised.
Chroma Key
It is a technology widely used in filmmaking and television transmission, and now you can implement it in your creation. With its help you can remove the video background, or, a specific colour, to be precise. Then you can add another video or image to replace the background.
Picture in Picture
It allows you to show several videos or photos simultaneously if you put some of them on additional video tracks and adjust their position on the screen.
Slow Motion
You can regulate the speed of any video segment making it look like a real Hollywood movie.
Stabilization
You will need this tool if there is too much camera shake in your footage.
Slideshow Wizard
An easy mode for making photo-based presentations.
Saving and Exporting
The completed movie can be saved in any format, prepared for viewing on Apple and Android devices and for sharing online. This is quite handy as many websites limit the size of uploading files. The output size also depends on the quality of the video – and you can select it as well.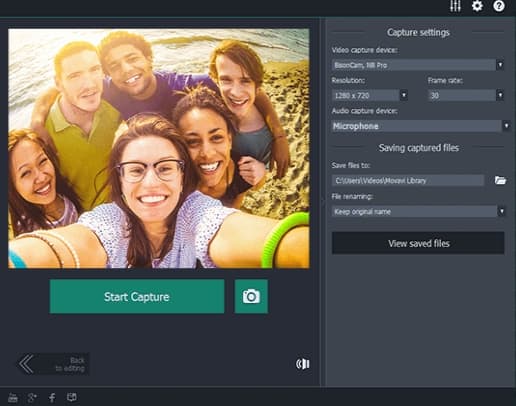 All in all, Movavi Video Editor for Mac has a powerful kit of instruments for high-quality video editing and slideshow creating. Plus, support for all graphic formats and video and audio codecs makes the pre-editing stage much easier – you won't need to waste time converting the files.
Moreover, the editor works with HD video – thanks to support for the  Intel® HD Graphics technologies, the process doesn't slow down.
So, if you want to make a video or a slideshow about the holiday you've just had, try to do it in Movavi Video Editor for Mac. This app doesn't require any specific skills of video montage and will fit the need of beginners.
Note: This guest post was written by Aurelian Luke