Ubisoft brings one of the best motion controlled action game titled "Child of Eden". 
Child of Eden is a rhythm action game designed by Tetsuya Mizuguchi, a famous video game designer from Japan. He is famous for designing games such as Sega Rally Championship, Sega Rally 2, Ninety-Nine Nights (which kept me occupied for hours at Singapore's airport during transit), and Rez (seems to get good reviews although I haven't played it yet).
Child of Eden integrates vision, action, motion, and sound in one seamless experience, featuring music score from Genki Rockets, a Japanese music band. Most rhythm games would normally involve mashing some buttons to follow the music beat. Child of Eden goes further to deliver a much more thrilling experience as an action game by combining great audio visual and motion, thanks to the Xbox's Kinect.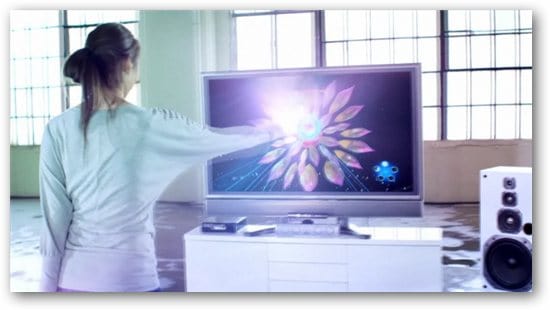 Child of Eden storyline involves saving Project Lumi to reproduce human personality in Eden. It is your duty to save Lumi from the invading infection by waving your arms to shoot them down. This may not sound as exciting as it should be (from the way I describe it), but you should check the video out over at Child of Eden official site to see the gameplay video! From the video that I've seen, the graphic is visually beautiful and colorful in its own way. Simply to say, Child of Eden is something different compared to games that we've played nowadays with real-life like character models.
I don't own a Kinect (at least, not yet) but Child of Eden is certainly one of the games on my have-to-buy list. I love and enjoy playing rhythm games and this is definitely another one that I shouldn't miss. Do you own a Kinect? Are you interested in buying Child of Eden after watching the video?