BusiSoft AV is thrilled to announce its exclusive distribution partnership with the renowned British Hi-Fi brand, Cambridge Audio, for Australia and New Zealand, effective from October 1st, 2023.
This collaboration will pave the way for the establishment of exclusive Cambridge Audio Experience Centres across major cities in both Australia and New Zealand. BusiSoft AV, based in Melbourne, boasts a network of over 400 dealers, encompassing a wide spectrum including Hi-Fi stores, e-commerce retailers, new market dealers, specialized non-Hi-Fi retailers, and CI Dealers throughout the region.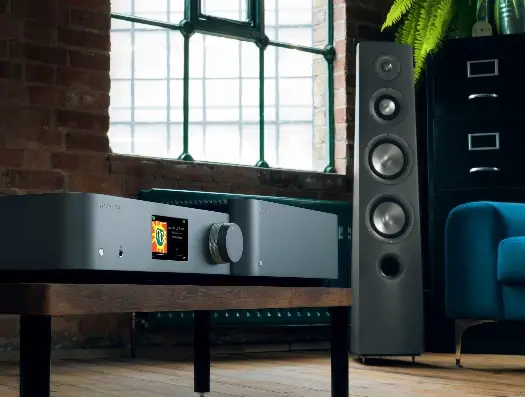 In 2023, Cambridge Audio has introduced an array of new products, among them the MXN10 network player in a half-width design and the much-anticipated Evo CD transport, a significant addition to the acclaimed Evo all-in-one music series.
Cambridge Audio's contemporary product lineup offers diverse avenues for music enjoyment. For vinyl enthusiasts, the aptX HD Bluetooth-enabled Alva turntables are a standout. The award-winning StreamMagic platform, integrated into their network players like the industry-leading CXN V2, ensures access to nearly every available streaming service. On a more compact scale, the globally acclaimed Melomania true wireless headphones encapsulate 50 years of engineering expertise in portable devices, delivering exceptional sound on the go.
The essence of Cambridge Audio's ethos is captured in their tagline, "Made By Music." The brand not only connects people to the transformative power of music but is also staffed by individuals who are passionate music creators themselves.
Adding to their creative endeavors, the audio brand has launched the "Made By Music" podcast this year. The podcast features iconic artists such as Boy George and Fatboy Slim, who delve into their most significant musical influences, their proudest creations, and more. The podcast showcases the rich tapestry of music through discussions with artists like folk musician and actor Matt Berry, known for his roles in "What We Do In The Shadows" and "The IT Crowd."
Charlie Henderson, Chief Commercial Officer at Cambridge Audio, emphasised the company's growth plans and portfolio expansion aimed at catering to both existing audiophiles and new music enthusiasts. This strategic channel shift reinforces these goals and sets the stage for fruitful collaboration with BusiSoft AV's extensive network across Australia and New Zealand.
George Poutakidis, Founder and CEO of BusiSoft AV, a prominent player in the audio-visual market, expressed his enthusiasm for the partnership. Poutakidis stated, "We partner with the very best brands in audio from around the world and are dedicated to providing Hi-Fi products within the Australian and New Zealand markets, that provide sound like no other. With the mutual desire to deliver quality sound to passionate music lovers, Cambridge Audio is a great addition to the BusiSoft AV portfolio."