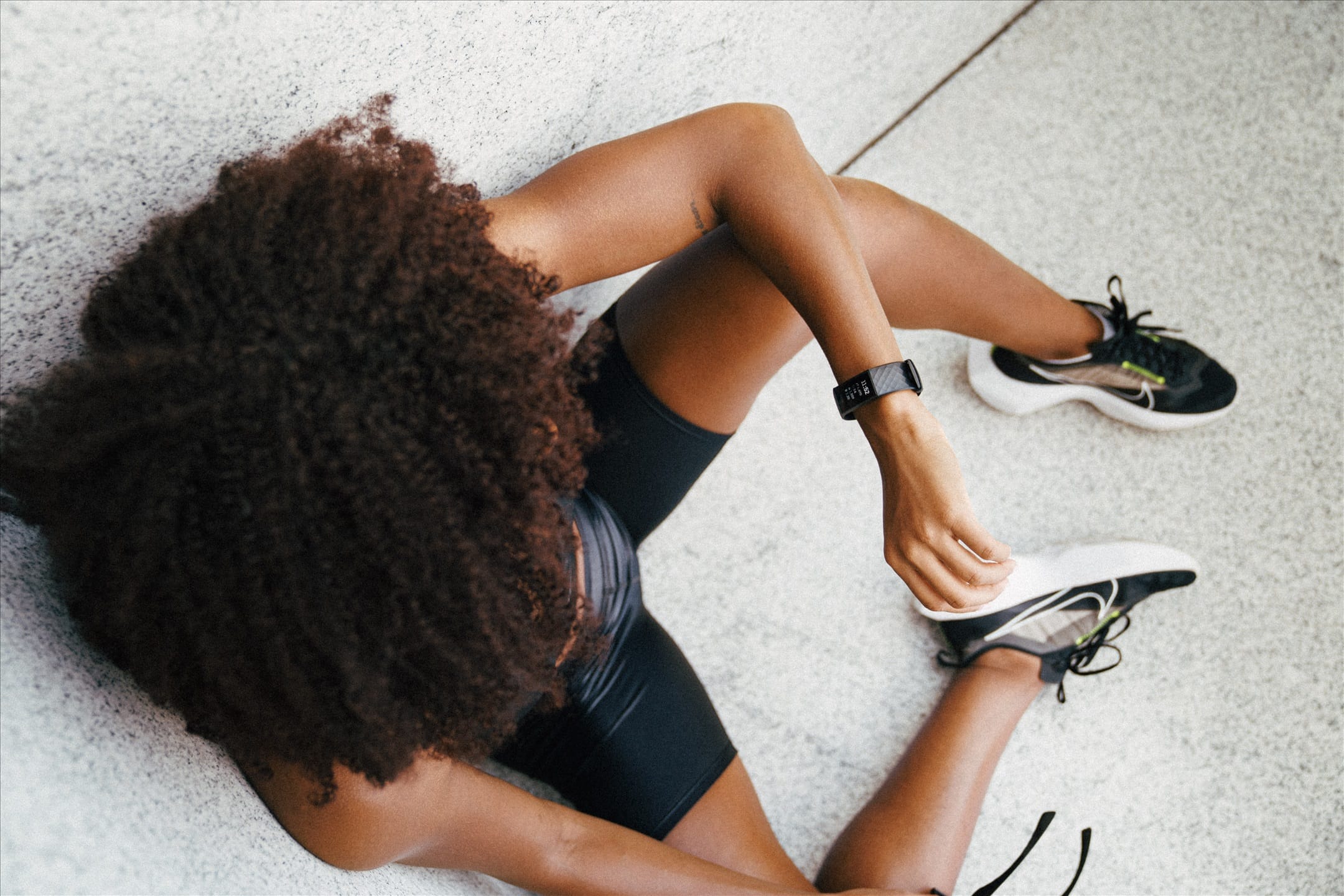 Note: This is a guest post written by Tom Greeves
Using an app to track your steps can be truly beneficial to your health. These apps offer instant stats about your physical activity level and allow you to discover if you're walking enough to stay fit and healthy. They enable you to set various fitness goals for yourself, provide motivational notifications to get moving and give you insight into the progress made.
If you want to become more active and improve your health and implicitly your quality of life, it's time to download an app that can count your steps and other important metrics. Here's a list of apps which you can reliably use to monitor your walking activity.
ActivityTracker
ActivityTracker is an easy-to-use step tracker app for iPhone and Android. The app records automatically your movement throughout the day with the aid of the built-in motion sensors in your smartphone. There's no GPS usage, which means the battery won't be affected. The app can track a series of relevant fitness metrics, like the number of steps, the distance covered, the calories burned or time spent physically active.
To boost your walking motivation, ActivityTracker lets you set a weekly target and shows a daily goal based on that target. Unlike other apps, this one doesn't restrict you to just steps. You can also set your target for the calories burned or the distance walked in a week. ActivityTracker provides detailed reports regarding your activity. You can watch your progress for each hour, day, week and month, as well as receive notifications for target reached and half-reached. You can also share your results on social media and save or move your fitness data to a different phone.
Accupedo
Accupedo promises to keep track of your steps in a truly accurate manner. In that sense, the developers have come up with smart 3D motion recognition algorithms that detect only the steps taken and eliminate non-walking activities. This pedometer app offers a power saving mode and, at the same time, a GPS tracking mode. By activating GPS you can monitor other activities like outdoor cycling and visualise your route on a map.
Accupedo displays data regarding your step count, the calories burned, the distance, the active minutes or your speed during your exercise. You can find all this information in the daily log, a log which you can share on social media or via email. The app provides charts for your daily, weekly, monthly and yearly activity in case you want to have an overview of your progress over time. You can set a daily step goal and customise it as you improve your fitness level.
Fitbit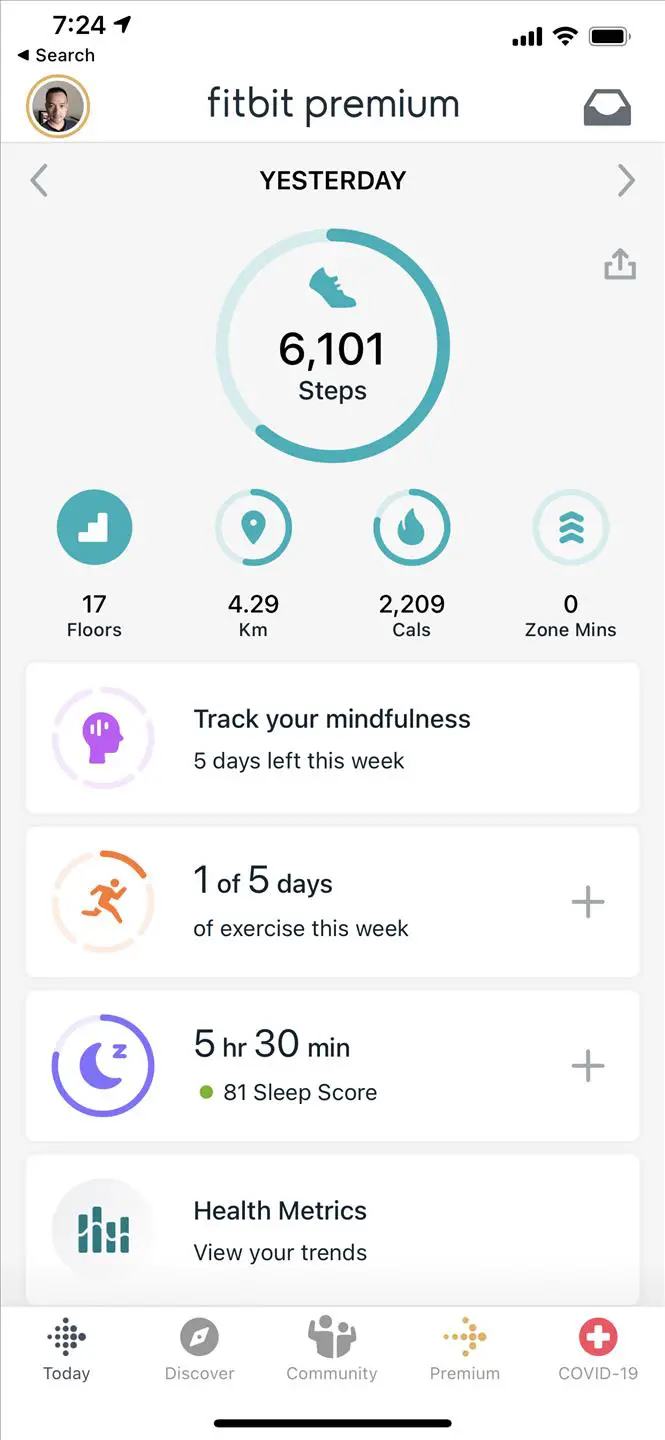 Fitbit is probably one of the most popular manufacturers when it comes to fitness wearables. But did you know that there's also a Fibit app available? You can use it to track your physical activity and overall health from your smartphone, without having to purchase a Fitbit gadget. The app is available for both Android and iPhone and offers a multitude of features to help you reach your wellness goals.
What can Fibit for mobile exactly track? The app can record your walking activity and let you know about your steps or distance among others. It provides access to guided video workouts, sleep tools to aid you rest better at night, as well as peaceful audio tracks to relieve stress and meditate. Additionally Fibit comes with useful tools to improve your nutrition by logging your foods and water intake and tracking the calories consumed. There's also a weight tracker available, where you can see weight trends, your BMI and body fat percentage.
Pedometer by ITO Technologies
Pedometer by ITO Technologies is a simple app developed to record your walking or jogging activity. This app sticks to the basics, which makes it a suitable alternative for those who want to see how much they walk without all the bells and whistles offered by some of its competitors. Pedometer is free to use for both Android and iPhone users, but is supported by ads.
So, what can you track with this app? Well, all the necessary fitness metrics you'd expect. These include the number of steps, the amount of calories burned, the distance walked, the active time and speed per hour. To receive accurate results, the app allows you to enter a series of personal data, such as your age, gender, weight and step length. You can watch the progress made in the current day or select a specific date.
Stepz
Stepz is a solution developed exclusively for iPhone and Apple Watch users. This app was created to make sure you move enough throughout the day, so that you'll stay fit and healthy. Stepz records your movement with the aid of the built-in motion coprocessor in your iPhone and provides info about your step count, your mileage, active calories, active time and floors climbed.
The app allows you to set a daily step goal and offers integration with Apple Health. You can monitor your progress in a comprehensive way, with statistics available for each hour, day, week, month and year of physical activity. To turn walking into a more exciting exercise, Stepz enables you to unlock various achievements and also to connect with your friends and motivate each other to remain active.