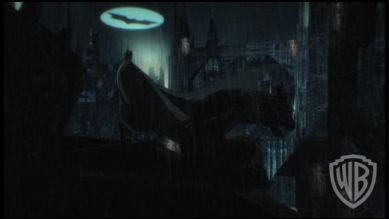 Batman has invaded Japan! The Batman Anime (Japanese animation/cartoon), called Gotham Knight, will comprised of 6 series and available on DVDs and Blu-Rays.
Batman : Gotham Knight is a must if you like Batman and also like to watch Japanese Anime!
A Video Trailer of it:

Among other superheroes, I personally love Batman the most. He doesn't really have a superpower of his own. He is a simple human being with dark past and dark secrets. It's kinda cool and mysterious.
Wish I have a Blu-Ray though…