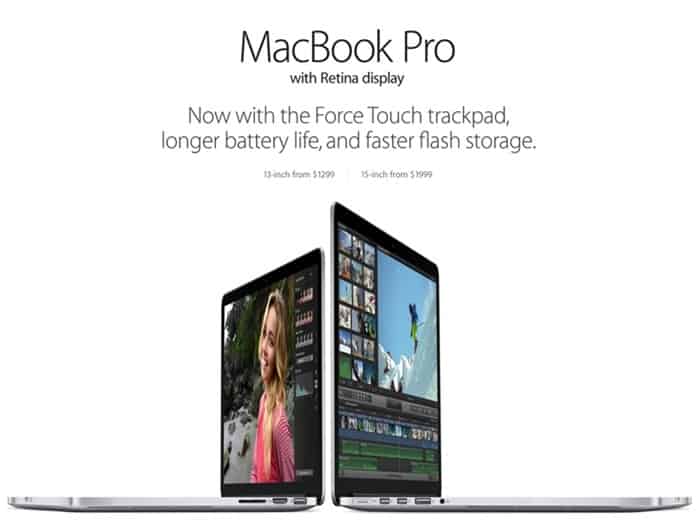 Apple MacBook Pro 2015 – Apple released a new MacBook back in March with the new Force Touch trackpad , which delivers a unique, uniform experience on a trackpad ever. The reviews are mostly positives, giving the new technology a boost for that "one thing to have" on the Apple product. Rumors have started circulating around as well that the Force Touch technology may make it to the iPhone 6s, but let's wait for that before we get too excited for nothing.
For now, all MacBook Pro with Retina Display lovers can grab the new MacBook Pro with Force Touch trackpad, longer battery life, and faster flash storage as Apple just announced today.
On the same announcement, Apple has also brought down the price of their iMac with Retina 5k Display which hopefully encourages more customers to buy.
I guess we don't really need to wait for Apple's upcoming WWDC in June to hear and grab a new MacBook Pro for 2015.
Note: Image courtesy of Apple