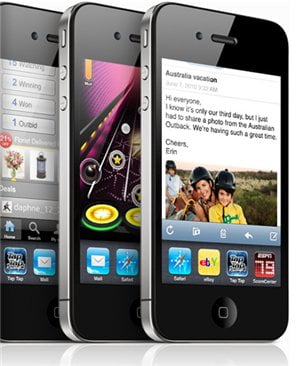 Today is the big day for Apple as Steve Jobs giving presentations on the new iPhone (too bad that most of the info has already been leaked by Gizmodo but Steve still gave plenty of surprises on the new features) and iOS 4.0 (the next O.S which includes multi-tasking, folder managements, and others on your iPhone 3GS, iPod Touch, and iPad).
Even the Apple's browser, Safari, has also gone to version 5 today. If you haven't heard about these news at all (where have you been??), check out this wonderful video on the new iPhone below.
The Apple iPhone 4 and a glimpse of the iOS 4.0 video
Check out Apple's official iPhone page that's already been updated to the latest iPhone 4 details. If you want to know more about the iOS 4.0, check it out on iOS 4.0 new features page.
Safari 5
As for Safari 5, the new features are:
Safari Reader
Even greater HTML5 support
Better performance
Bing search
Safari Developer Program
Download Safari 5, if you are using it in your system.
Can't wait to update the OS 4 and Safari on my iPad (or going to be my iPad on 18th June). So, who's going to get the new iPhone? :) I might.