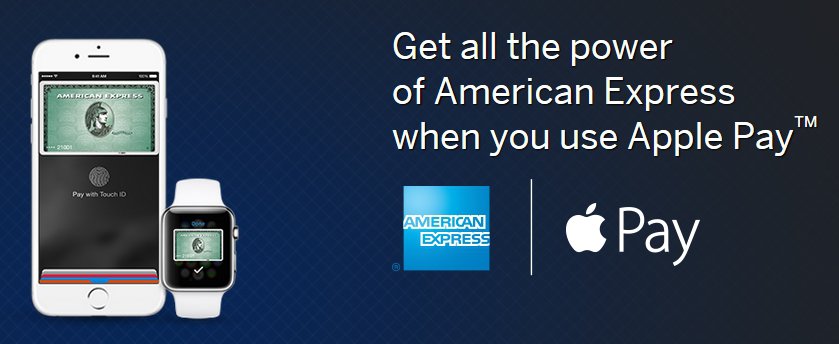 We've all been waiting for Apple Pay (when I said "we", I meant iPhone, iPad or Apple Watch owners) to make its way to Australia. Paying meals and our items with a tap of a phone (or watch) is easier but also more secure because no credit card numbers are being passed on.
As some of you may already know, Apple Pay took forever because the banks in Australia are still negotiating with Apple (in terms of how much profit/expense to share between the companies – sucks, I know, right?).
This can be a wall-breaker news. American Express (Amex) has announced that Apple Pay will indeed come to Australia for Amex card owners. The press release from Amex mentions Canada and Australians will get Apple Pay this year (which means it should be in time for Christmas 2015 shopping!), and Spain, Singapore and Hong Kong in 2016.
It is unclear when exactly will it roll out (at the moment I still can't see an "Add a card" menu option on my Wallet app on iOS) and whether Amex cards issued by Australian banks are included. I've sent an official enquiry to Amex so let's wait and see. Will keep you updated. I have confirmed it with Amex that all consumer, small business and corporate cards issued directly by American Express in Australia will be able to be added to Apple Pay at the time of launch. But "Bank issued American Express Cards will not be supported at this time." Sad.

Check out the official American Express with Apple Pay page for more details.
Saying that, please, please, don't use your iPad for Apple Pay….