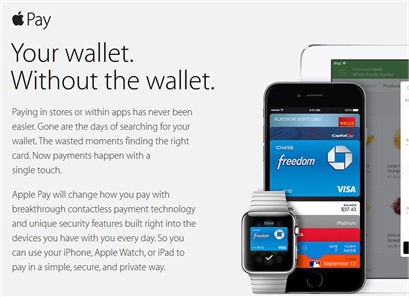 With the latest iOS 8.1 update that Apple threw to the mass yesterday, Apple Pay went live. At the moment, Apple Pay is officially live in U.S only. Some Australians have reported that they can use their U.S credit cards to at 7-11, Woolworths (Woolies), and to get coffee with Apple Pay. You also need to change your Region & Language settings to U.S to be able to store your credit card in.
The feedback so far have been very positive with few people uploading videos of their experience at McDonalds and other stores. Not to mention the amount of tweets.
As marketed by Apple, thankfully, Apple Pay really is seamless. Place your iPhone 6 or iPhone 6 Plus near the store's card reader, place your thumb, and voila!
Here are some videos:
If you have a U.S credit card, this video from Tech Smartt will teach you how to set it all up. The guy lives in Canada and he managed to buy a Coke bottle from a vending machine successfully with Apple Pay.
It seems that they don't even need to update the NFC card readers to support Apple Pay. I do hope that Australia banks can support Apple Pay real soon.