Belkin BOOST CHARGE 2K Power Bank for Apple Watch Review – Most of us would have a power bank handy to charge our smartphone on the go. You can either use a USB cable to charge your phone from the power bank, or can simply recharge through wireless charging.
For those with an Apple Watch, Belkin BOOST CHARGE 2K Power Bank can provide an extra up to 63 hours of battery life (on Apple Watch 1-3rd Edition), meaning your Apple Watch can stay charged for a few days without having to bring its wall charger with you.
It makes a great gadget for travelling interstate, or when you need to use the Apple Watch extensively for a day or two.
The packaging contains the power bank unit with a small and short microUSB cable to charge the power bank. Yeah, no USB Type-C if that's what you are asking. The short cable means it's easier to carry around and the power bank itself only weighs around 70 grams.
Unlike most Apple Watch charging stands and alike, you don't need to set it up with an official Apple Watch's charger. The Belkin 2K Power Bank for Apple Watch can be used right out of the bat.
It has a small footprint with LED indicators to show how much battery does the power bank has left.
There isn't much to say here except that charging the Apple Watch is super easy. Simply place your Apple Watch on the power bank, press the button, and it'll start charging right away.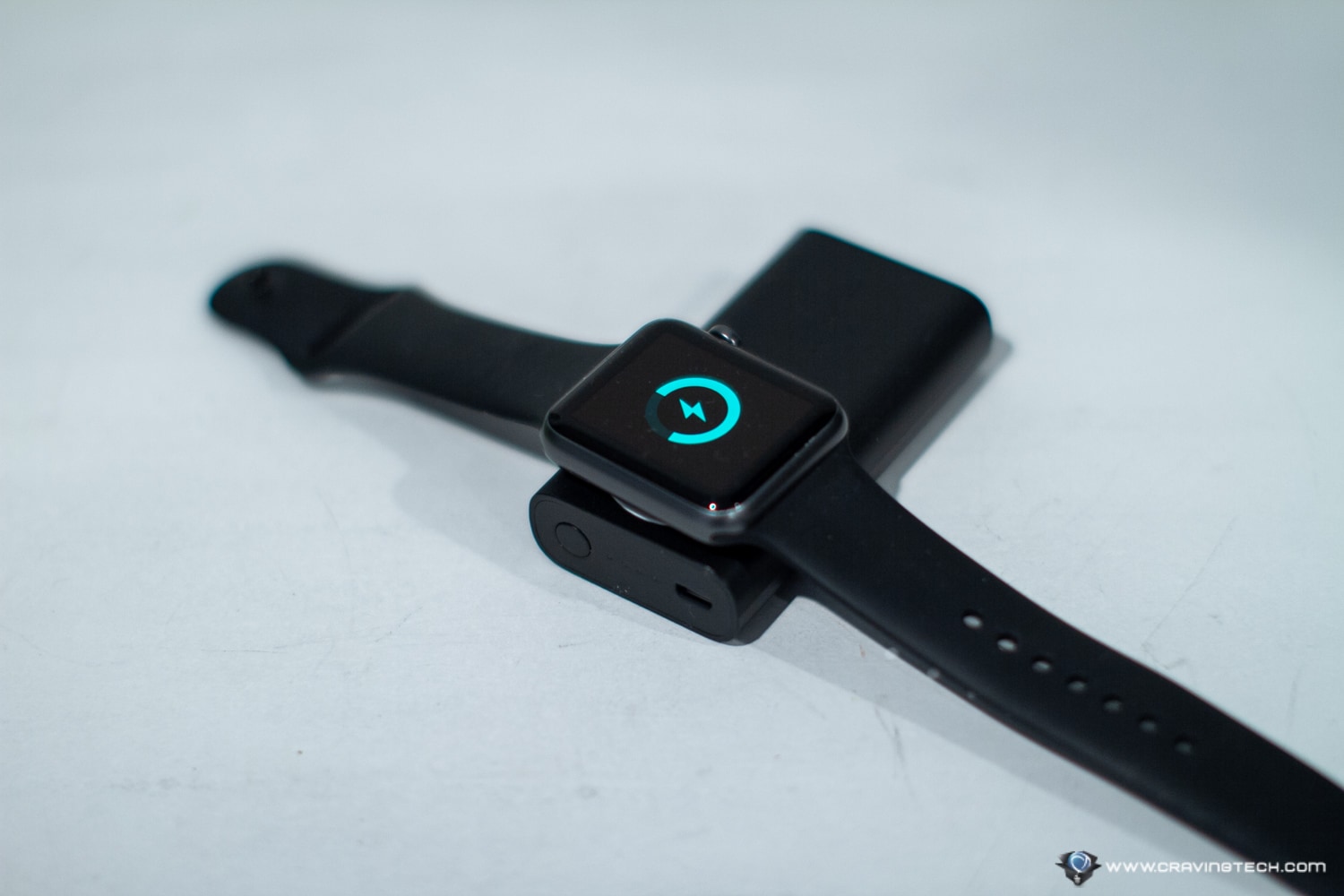 The BOOST CHARGE Power Bank 2K for Apple Watch is protected by a Belkin Connected Equipment Warranty, meaning, if your Apple Watch is damaged by an electrical charge while connected to the charger, Belkin will repair or replace your Apple Watch completely! Talk about peace of mind. It's one of the reasons why you shouldn't get a cheap, third party power bank from eBay.
And oh, Belkin's solution is also Apple's MFi Certified.
Belkin BOOST CHARGE Power Bank 2K for Apple Watch can be purchased for AU$99.95 at Belkin AU website, and also available at retailers around Australia.
Disclosure: Belkin BOOST CHARGE Power Bank 2K for Apple Watch review sample was supplied for reviewing but all opinions are mine and not paid
Belkin BOOST CHARGE 2K Power Bank for Apple Watch Review