Note: This guest post is brought to you by Elinz
The holiday season always comes with stress and pressure when it comes to giving your loved ones the perfect present that they can actually like. As Christmas is fast approaching, we're pretty sure that the stress is already building up.
Whether your loved one enjoys photography, outdoors, camping, traveling or a tech geek, this list can help relieve your stress in choosing the perfect gift for them.
Here are the 6 holiday gift ideas from Elinz
Smart Robot Vacuum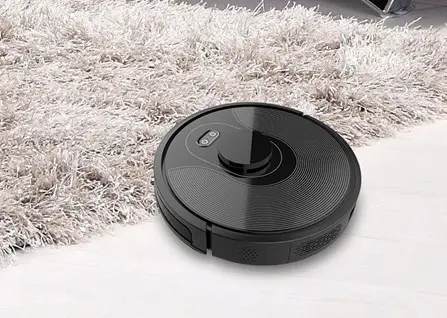 Coming home to a clean house takes the stress away from all the work-related pressure, but can you still make sure that the house is squeaky clean if you always come home tired and busy? Give your loved ones something that will help them save time in keeping their house clean.
The Elinz smart robot vacuum makes sure that your loved one gets to go home to a clean house. It is perfectly designed to clean various floors like wooden floors, carpets, tiles, and marbles, etc. It even comes in different cleaning modes that they can choose from. Switch between automatic cleaning, partial cleaning, zoning cleaning, scheduled cleaning, designated spot, etc. using the mobile App.
Let them know that you understand how important and valuable their time is. Let the smart vacuum do all the work and give them time to relax and enjoy some "me" time.
  Maxlee 10000mAh Solar Power Bank –
This power bank is perfect for outdoor enthusiasts and for people who are always on the go. It has built solar cells so you won't have to worry about getting your battery drained whenever you're traveling or camping. It also has a built in LED Torchlight which can be useful when you're traveling outdoors and has a two way charging port so you can stay on the go.
You can get these starting at $33 at Elinz.com.au
Sports Camera –  $91
Does your significant other enjoy the great outdoors? A sports camera is the perfect gift that you can give this Christmas! Let them capture their trail, the sceneries, and the whole adventure with an HD sports camera.
The Elinz sports camera makes sure that they can capture everything with its wide 150° angle view and 4K Ultra HD Resolution. It is also equipped with features such as time-lapse, slow motion, loop recording, and a whole lot more than your loved ones can surely enjoy.

Price starts at $91 at Elinz website with free shipping nationwide.
Wireless Security Camera
This might not be the most common gift that your loved one can get for Christmas, but we're sure that it's going to be the most useful one. Wireless security cameras can deter crimes, monitor your loved ones, increase your home's safety, and a lot more.
Elinz offers a variety of wireless security cameras that you choose from to fit your needs. Equipped with a 1080P resolution, enhanced night vision, two-way audio, a smart auto-tracking feature, your family will no doubt feel safe and thankful for this unusual gift.
Price starts at $79
Drones
You can try and take things to a different view with the Elinz 4K Drone. With the 4K photos and 2K live videos combined with the 120° wide-angle lens, this drone can catch every moment of your adventure from an aerial perspective.
See things from a different angle and have fun while doing so with your loved one. This is a great gift choice especially for aspiring photographers, and outdoor enthusiasts.
 
Price starts at $125 only at Elinz Australia.
Dash Cam
Every car enthusiast would love to have a high-quality dash cam as a gift this Christmas, and nothing says I love you more than making sure they are always safe behind the wheels.
Get your loved one a dashcam from Elinz that is equipped with a 170º wide-angle view to make sure that all angles in front are covered. It also has a Wide Dynamic Range Technology to make sure that the camera performs optimally in any lighting situation. You can see all the features at Elinz store. Price starts at $88.